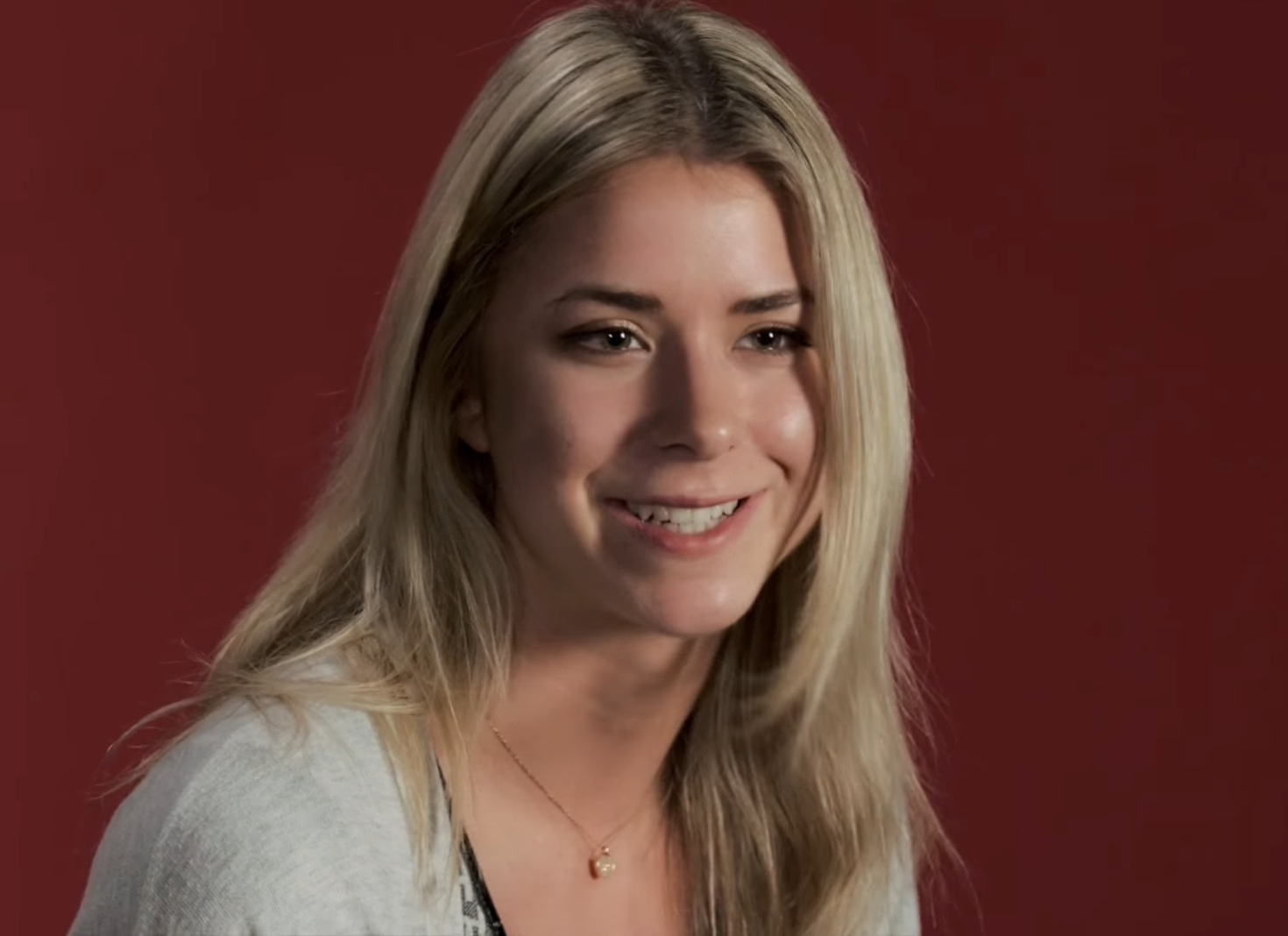 Nevena Aksin
"The Public Criminology course with Professor Michael Kempa, is not only fascinating, but extremely useful. He explains how to organize ideas in a way that's concise, interesting and that can attract the attention of media. Leaders from news outlets came into our class, heard our ideas and gave us advice on how to write pitches, columns, features and even video scripts. While it can be intimidating at first, they coached us and taught us how to communicate more effectively. It was a great experience!"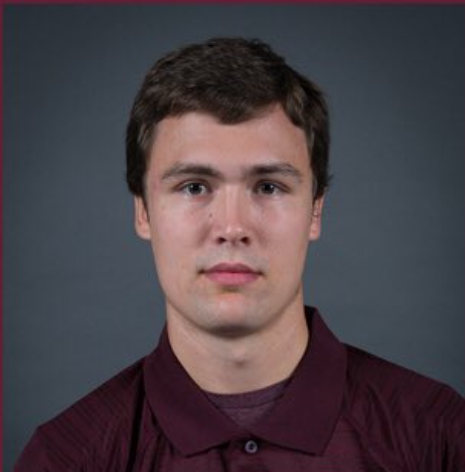 Brody Maracle
"I've always been really athletic. I feel very honoured and happy to be playing for the Gee-Gees men's basketball team. My coach and teammates are fantastic! I'm very happy with my program of study. I think I'll eventually want to focus more on cybercrime."
Sarah Brown
John Howard Society Non-Residential Attendance Centre (NRAC), criminology work placement program
What kind of work did you do in your placement?
I completed my placement at the John Howard Society Non-Residential Attendance Centre (NRAC). NRAC is an alternative to youth custody program that provides youth between the ages of 12-17 with intensive counseling and programming. NRAC receives youth referrals from Ottawa Probation Services. The individual and group counseling sessions offered are designed to target the areas that are putting individual youth at risk of re-offending. Risk factors targeted at NRAC include anger and aggression, substance use, antisocial attitudes, values and/or beliefs, building healthy relationships, and more.
In my position as a placement student I had the opportunity to complete a variety of different tasks. For instance, under the supervision of my supervisor I observed, participated, and when appropriate facilitated individual counseling sessions and group diversion programming. I also conducted initial reports, individual risk assessments, progress reports, and termination reports to be given to probation officers.
When I was not participating in a counseling session or drafting reports I was creating youth-friendly resource pamphlets, assisting in meal preparation, distributing survey forms for Ottawa Probation Services, attending and occasionally delivering presentations at Clinical Meetings, and collaborating with the Clinical Director in obtaining theoretical and academic material on the topic of gang prevention and intervention.
What was your favourite part of the job?
I loved observing and participating in individual counseling and group counseling sessions. The counsellors at NRAC were very passionate about the work of the organization and they were exceptional at engaging even the most reluctant of youth in each session. Therefore, I truly appreciated the opportunity to witness a more empathetic approach being used with vulnerable populations within our community. Many approaches used in the current justice system are harsh and punitive, and as such observing a strength-based approach to crime reduction was refreshing and thought-provoking.
Can you give me an example of how you've applied the things you've learned in school to the work you've done in your placement?
A concept that I learned at the University of Ottawa and applied during my placement was that of reflective practice. Being taught the importance of reflecting on oneself and what we as individuals can bring to our practice, I began engaging in reflection at the end of each work day. In doing so, I believe I improved my productivity, efficiency, and overall performance. By consistently reflecting on my actions, I have become more self-critical and aware of my professional short-comings. As such, I have been challenged to overcome these short-comings and constantly strive to improve myself.
During my placement I have also demonstrated compassion and empathy for vulnerable populations in our society, something widely touched upon in my education. While taking a variety of different Criminology courses at the University of Ottawa I learnt about the plight of disadvantaged populations. By gaining awareness of the difficulties justice involved individuals may encounter (in relation to employment, housing, discrimination, and so on) I have been able to enter into the field with a heightened sense of understanding and a strong desire to help better the lives of others.
Has the work you've done in your placement helped you better understand the material you've learned at school? 
During individual and group counseling sessions, NRAC counsellors often make use of Cognitive Behavioural Therapy and Motivational Interviewing. These two therapeutic techniques were touched upon in a variety of Criminology courses at the University of Ottawa. Yet, I still felt unsure of how these techniques would be applied outside of academic textbooks. By observing and experiencing their application first-hand during my field placement, I felt as though I left my placement with a stronger understanding of these two techniques. As such, I am now able to explain the strengths and weaknesses of both approaches and I have learnt that these techniques do not always work depending on the different client and their individual needs. While academic material and experiences are incredibly valuable, I have learnt that the work done in the field can supplement academic knowledge and complement it tremendously.
What have been the benefits of doing a placement?
I have experienced a variety of benefits from completing my field placement and would highly recommend the experience to all future Criminology students. It is an invaluable experience for students preparing to enter the workforce. Firstly, the completion of a field placement allows you the opportunity to gain relevant work experience in the field of your study. By participating in either front line intervention positions or research positions you are able to decide what career is best suited for you. Not only is this an opportunity to build your resume upon graduating, but it also gives you the chance to network with professionals in the field that may later serve as strong and reliable references. In some cases, students will even be hired by the agency immediately after their placement has finished. Perhaps most importantly, by completing a placement students gain new practical skills that can only be achieved outside of the classroom.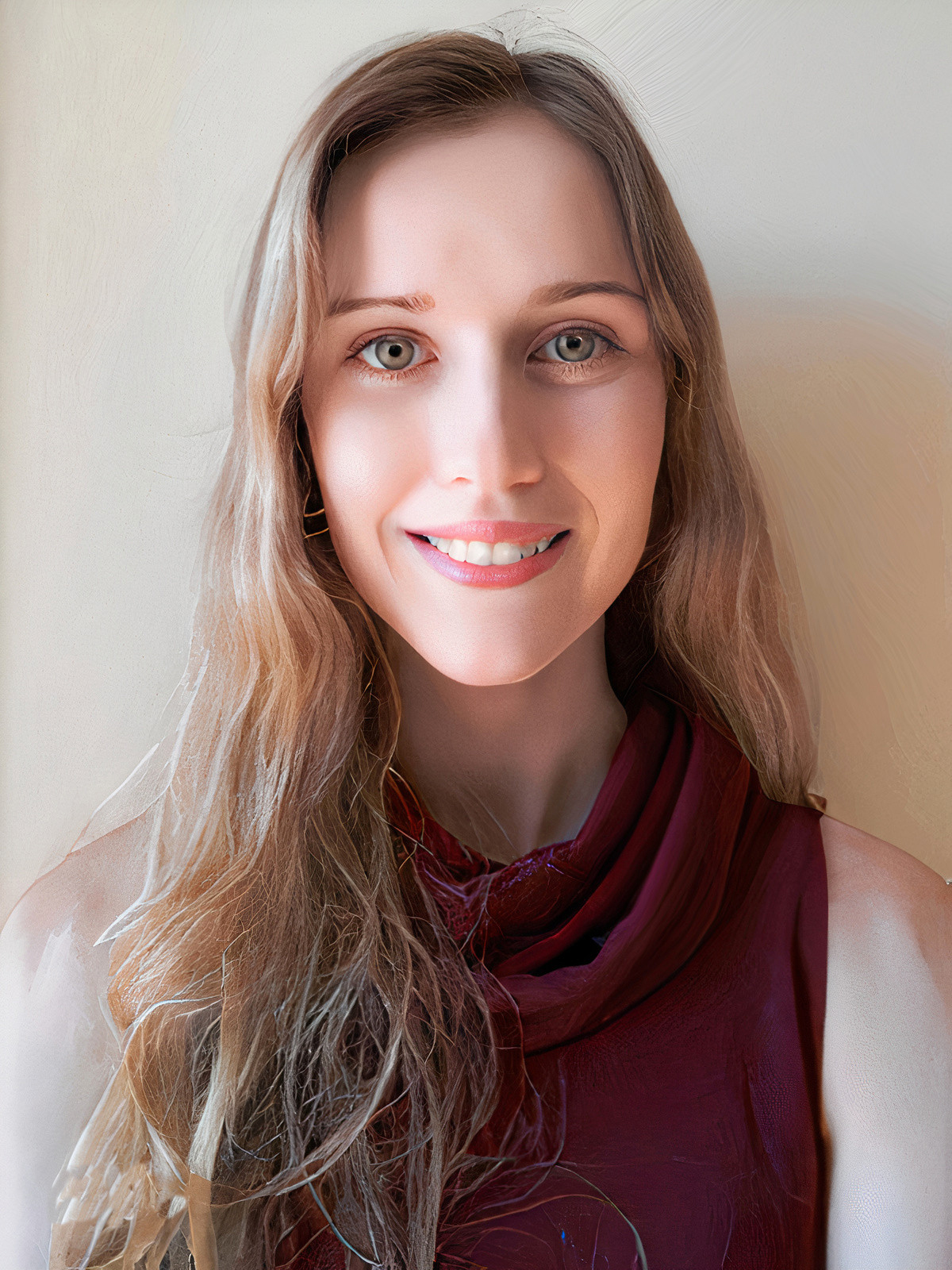 Laura Simpson
Canadian Centre for Justice Statistics (CCJS), criminology work placement program
What kind of work did you do in your placement?
The Canadian Centre for Justice Statistics (CCJS) is a division within Statistics Canada that provides statistical information on all facets of the justice system. There are several units within CCJS, including policing, courts, corrections, and analysis. For my field placement I was in the analysis unit where I was given the opportunity to write a Juristat article alongside my supervisor. I was also encouraged to take full advantage of other projects taking place in the division and had the opportunity to work alongside senior analysts in different units. CCJS analysts are responsible for analysing data, collaborating with other divisions, writing Juristat articles, and revising articles for publication. I definitely recommend this placement to any student interested in research and/or analysis.
What was your favourite part of the job?
I loved co-authoring the 2014 Criminal victimization in the Territories Juristat! I was responsible for conducting a short review of the literature, briefing CCJS chiefs/presenting an outline of the Juristat, analysing the data using SAS, software and writing sections of the Juristat. I really enjoyed being part of the analysis team and working with experienced analysts on various projects. The atmosphere was incredible – a lot of planning, hard work, and revision goes into writing a Juristat article, and you feel really accomplished when it's published!  
Can you give me an example of how you've applied the things you've learned in school to the work you've done in your placement?
I found that I could apply the things I learned during both my undergraduate and graduate degrees in criminology to the work done in my field placement. Having a deep understanding of the criminal justice system helped me feel more at ease with my project during the placement. More specifically, having taken courses in victimology proved extremely beneficial, as I was already comfortable with the material I was analysing. I was able to understand a lot of the trends/patterns that I was seeing in the data because of my background in criminology.
Has the work you've done in your placement helped you better understand the material you've learned at school? 
Writing the Juristat definitely strengthened my analytical skills, in addition to helping me improve my writing in a non-academic setting. I really enjoyed being able to further develop my research skills, as well as learn new things (like how to use SAS software!). Most methodology courses at the undergraduate level focus on qualitative methodology, so my field placement helped me strengthen my quantitative skills.
What have been the benefits of doing a placement?
I strongly believe that field placements help you determine whether or not you can actually see yourself doing the work that you envision yourself doing after graduating university. During my undergraduate degree at Carleton University I was offered the opportunity to do a field placement at a criminal law firm. I had always dreamed of becoming a lawyer and without a doubt thought that I would graduate from Carleton and attend law school. It turned out that law, in practice, wasn't exactly what I imagined it to be and I was able to change my career path before I invested a lot of time and a lot of money in something I ultimately didn't see myself doing. After one year in the Masters program I knew that I wanted a career in research/analysis, and completing my field placement at Statistics Canada reaffirmed that. I also can't stress how helpful having relevant work experience has been when applying for jobs, especially in a government setting where almost all applicants have a degree and you need something that makes you stand out!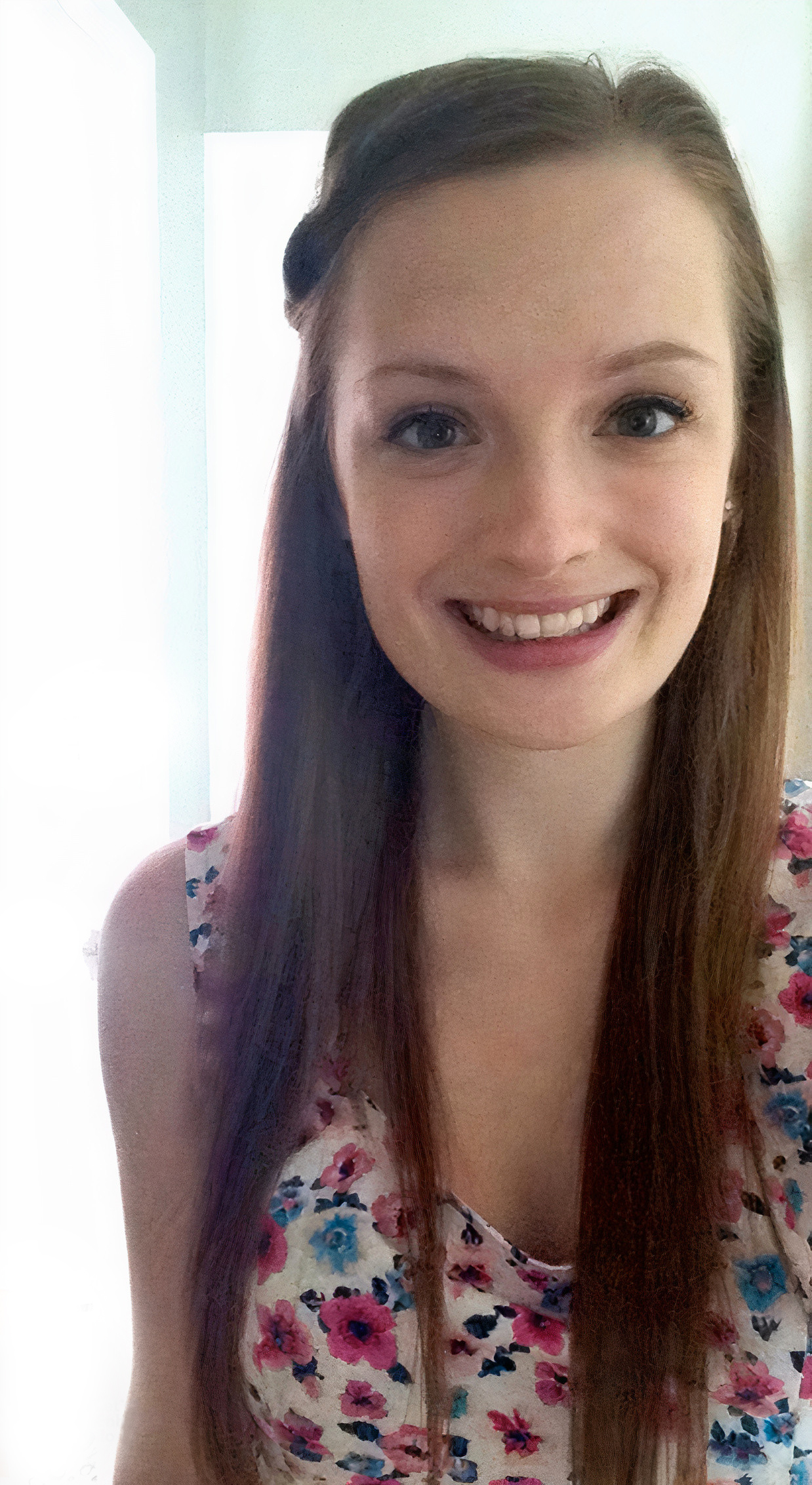 James Alldred
Community Support Worker, Rideauwood Addiction & Family Services, criminology work placement program
What kind of work did you do in your placement?
Rideauwood Addiction & Family Services offers a number of addiction-related counselling services that attempt to address each individual that has been impacted by addiction in some way or another. Programs offered by this agency include the Adult Addictions Program, the Family Member Program, the Problem Gambling Program, the School-Based Program, the Ottawa Drug Treatment Court Program and many other services that are offered to the community.
I did my block field placement at the Drug Treatment Court Ottawa section of Rideauwood, which is a program offered as an alternative to the criminal justice system for non-violent individuals who would normally be serving a sentence for an act that is usually associated with their drug addiction. Throughout this placement I performed a variety of tasks such as co-facilitating both group and individual treatment sessions with clients, conducting orientations and interventions with clients, assisting in escorting clients to community appointments, conducting housing visits, and accessing other community partner services.
I attended court and pre-court on a weekly basis to learn more about how the criminal justice system works in conjunction with this non-profit organization. I also helped clients find housing, obtain financial support, and transition to volunteer work, educational programs, or employment. The most important and influential part of my job was the daily interaction that occurred with the approximately 25 clients of various ages, all at different phases in recovery.
What was your favourite part of the job?
My favourite part of the job was getting to do something that I believe in and have learned about throughout my post-secondary education, that people can receive treatment and possibly re-integrate in society instead of simply being punished, incarcerated, and pushed further along the path that has led them to their addiction and criminal activity. Drug Treatment Courts allow individuals the opportunity to seek treatment for the often underlying addiction issues that lead them to commit criminal offences in order to support their addiction, Hopefully, this kind of treatment will end the cycle that many of these individuals have suffered through for many years.
Can you give me an example of how you've applied the things you've learned in school to the work you've done in your placement?
My Specialization in Criminology and Minor in Psychology has largely shaped my perspective on my position at Drug Treatment Court Ottawa by helping me become more understanding, sympathetic, and aware of the positive change that can occur with the help of these programs. In addition, I have recognized that many of the modules that the clients work through either directly or indirectly refer to numerous criminological theories, such as Syke and Matza's techniques of neutralization theory and Hirchsi's social control theory. As a result of my education I was able to describe these and many other theories in detail to give the clients a better understanding of the material and how it may be applicable to them.
Has the work you've done in your placement helped you better understand the material you've learned at school?
One key example of how the work I have done in my placement has helped me to better understand the material that I have learned in school is how government and non-governmental organizations function in actuality and what their strengths and weaknesses are. I have gained a greater understanding of the criminal justice system and the roles of the key players involved in Drug Treatment Courts (judges, Crown Attorneys, Duty Counsels, parole and probation officers, and the offenders themselves). It has opened my eyes to the fact that partnerships between the criminal justice system and non-profits are possible, but even more so to the fact that non-profit organizations can be just as effective, efficient, and 'professional' as governmental bodies.
What have been the benefits of doing a placement?
This is perhaps the most important question for students thinking about doing a field placement. I would strongly recommend doing a field placement to any student who has the opportunity to do so. Field placements are equivalent to three courses, plus the field placement class (12 credits total). The field placement can give you work experience with many prestigious agencies within your field. At the very least the placement can help you build your resume, provide you with references, give you experience within your field, help you to narrow in on a career path of your choice, and inform you of other similar agencies and potential employment opportunities. Furthermore, you get assistance with all of this from professors who are very knowledgeable about agencies within the field and they will aid you with picking a suitable placement and help you to develop as a young professional. Overall, what I and many of my classmates liked best about this placement is that many of us are now working on a contract or full-time for the agencies where we did our placements and know that this would not have been possible within such a competitive job market without doing our placements.