The publication of a collective work on the well-being of seniors and connected autonomy, under the direction of the LIFE Research Institute (LRI) is a marvelous opportunity to shed light on the vision, mission and interdisciplinary ambitions of the research conducted by the Institute, which was founded by its current director, Faculty of Health Sciences Professor Linda Garcia, an expert on dementia and related communication, human relations and health-care issues.
"The reason for creating the Institute is nothing less than to harness the power of interdisciplinary research to study the trajectories and dynamics of how people age," said the founding director of the Life Research Institute.  "And even if some of our research focuses more on what affects the lives of seniors, our mandate is much broader and covers studying the challenges related to well-being and aging throughout life, in all their complexity."
Connected autonomy
The concept of connected autonomy perfectly illustrates the complexity of the problems around which the LRI seeks to mobilize researchers from all disciplines, as well as industry leaders, policy makers and members of civil society, through discussions and synergies that aim to improve quality of life for all Canadians.
Upon reflecting on what losing certain abilities or social or economic options must mean for aging individuals, LRI member and marketing professor Michael Mulvey came up with the concept of connected autonomy, an approach that seeks to understand how seniors can be both dependent on people or technologies while remaining independent. "If you can go to work in a wheelchair, you would still consider yourself independent even though you are clearly dependent on your wheelchair," explained Professor Garcia.
In this publication,  which was edited by three uOttawa professors and includes chapters written by members of four different faculties, the LRI encourages people to discuss their collective vision of aging as well as the ability of seniors to continue to make choices and exercise their rights and autonomy. The work prompts people to ask themselves how our society views interactions with seniors, through the lens of research on human connections, technology and law.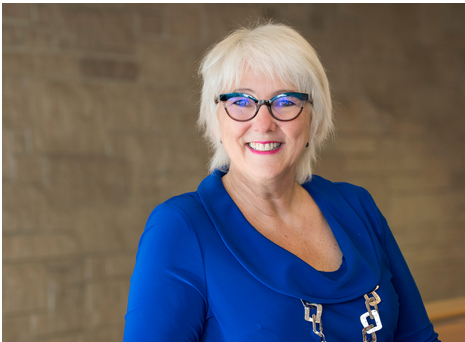 An ambitious project on life's trajectories
Five years ago, after creating the Interdisciplinary School of Health Sciences and taking on the role of vice-dean of governance for her faculty, Professor Garcia was picked to head the LRI by Hélène Perrault, then dean of the Faculty of Health Sciences. "While aging is often associated with seniors, our approach is more global in nature and we are interested in what we can do to understand everything that contributes to preserving our health and quality of life during the aging process throughout our lifespans, be it in terms of our society, systems, or as individuals," said the director.
This is evidenced by the topics being tackled by the LRI's major projects on the future of well-being, with support from Sodexo's Quality of Life Institute, one of the LRI's first partners. It includes the projects led by Bénédicte Fontaine-Bisson (Health Sciences) on the impact of nutrition on child development for mothers living in disadvantaged environments and by Tricia McGuire-Adams (Education) on the perception of well-being and disability by Indigenous populations. Another one, led by Jeff Jutai (Health Sciences) focused on home automation for seniors.
Research strengths and talented synergies
Despite a three-year pandemic, which dampened the optimal deployment of certain research and knowledge mobilization activities identified in the LRI's strategic plan, the director worked tirelessly with her team to promote the creation of cross-faculty projects and to increase contact with the community. She can be proud of the vibrancy of the LRI, an institute that has brought together over 130 members from 9 faculties and the community. 
"The Institute's real value lies in forming teams of researchers who are experts in a wide variety of fields, who might otherwise never have met, to work together on major projects," explained Professor Garcia. "One of our members, Professor Daniel Amyot from the Faculty of Engineering, helped us create a database that is a valuable tool for strengthening and documenting the synergy this kind of research generates!"
The LRI can boast of research collaborations involving experts on senior's rights and marketing, as well as biology, health care economics, governance, information technology, ethics and cardiology. These collaborations currently revolve around four main research areas: intergenerational issues, ageism, leisure, and preparing for aging.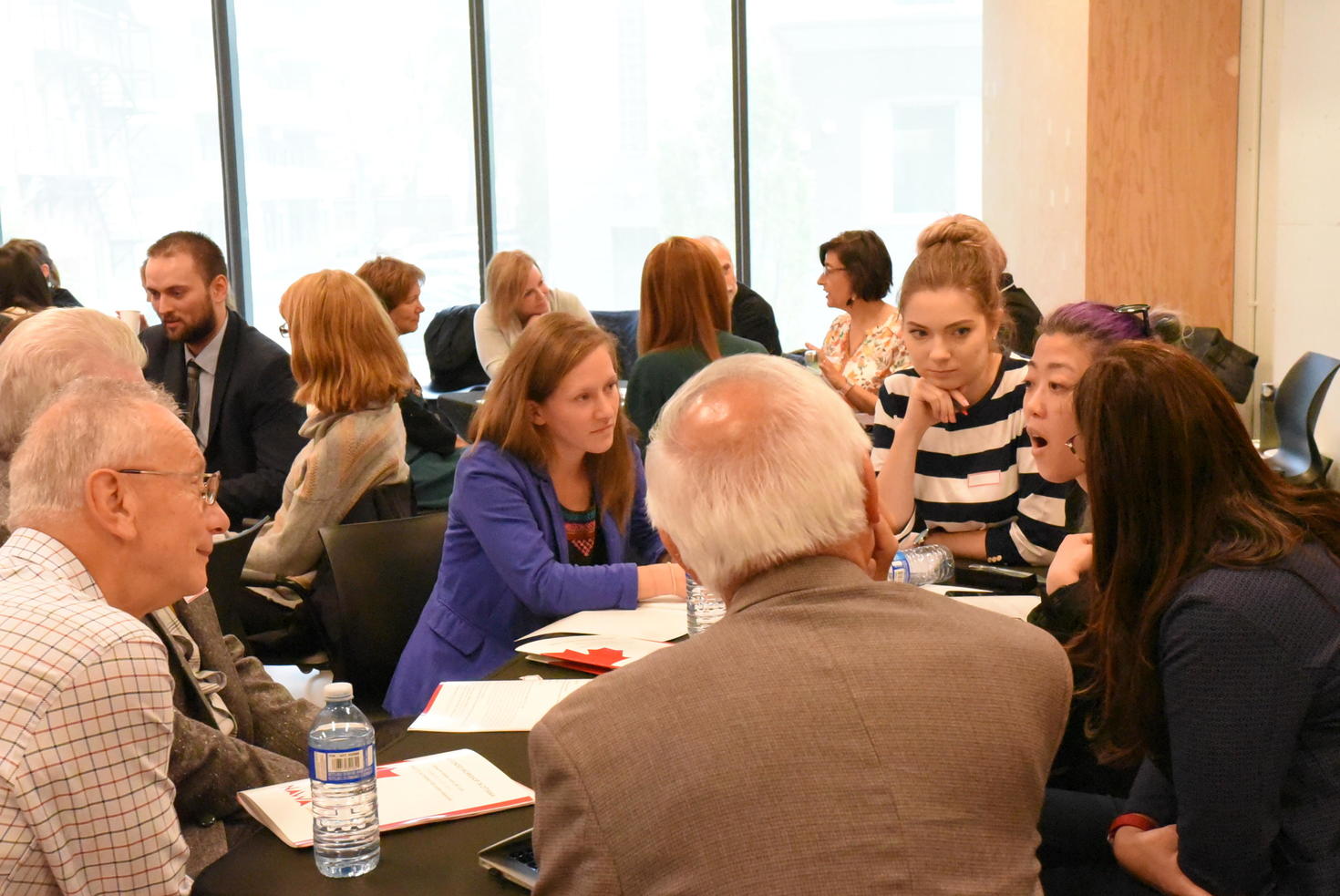 A growing influence
The Dementia-inclusive air travel project has attracted major airline industry players and exemplifies the LRI strategy for selecting projects, which must meet FLAIR criteria: Funding, Leadership, Approach, Interdisciplinarity, and Research quality. Today, the LRI is a member of the CIHR's Institute on Aging advisory board, sits on the Ontario Interdisciplinary Council on Aging and Health (OICAH), and lists the Université Jean Monnet de St-Étienne, Global Aging Research Partnership (GARP) and the International Longevity Centre - GLOBAL (ILC) among its principal partners.
"I was committed to helping our members to go beyond their comfort zones and to showing them how they could contribute to something more complex, something that can be applied in the real world to solve problems related to aging," said the leader who leveraged all her experience and leadership to bring together the Institute's research teams.
Professor Nafissa Ismail of the Faculty of Social Sciences has been named as the new director of the LRI. She will take up the torch and continue to raise the profile of the LIFE Research Institute, which Professor Linda Garcia has set on a remarkable path within the university, in Canada and internationally.