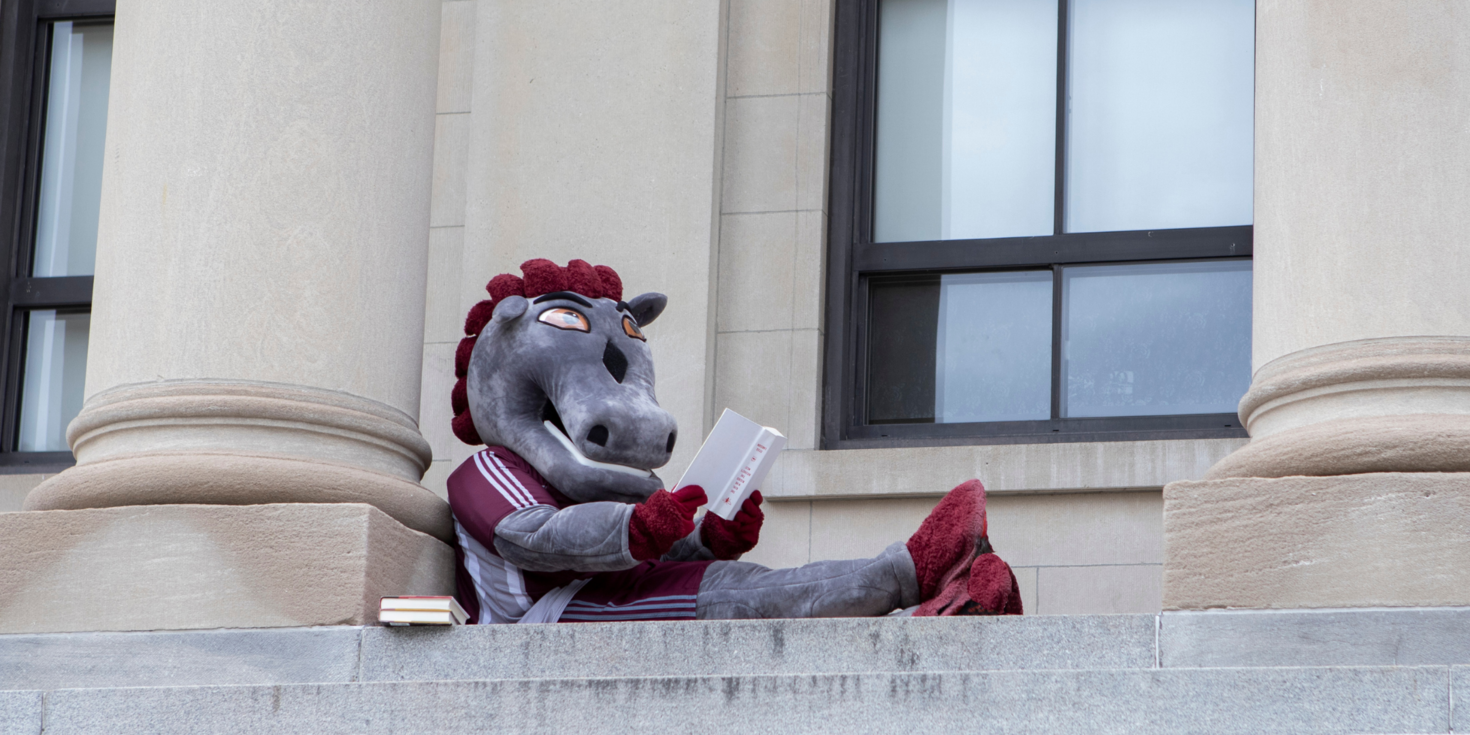 There's nothing like getting lost in a good book. Join our online book club hosted by the Alumni Relations Office and University of Ottawa Press.
Introducing: uO BookIn
We launched our virtual book club during the COVID-19 pandemic to stay engaged with alumni and create a friendly forum where readers can ask questions and openly discuss a book's themes. The club was so well received that we had to keep it going! 
Open to the public as well as alumni, uO BookIn makes for a fun shared activity with your loved ones and friends. We generally focus on three to four new books each season, many of which have a connection to the uOttawa community. 
So whether you've read a book in its entirety or are midway through, grab your favourite hot beverage and log into Zoom for a memorable hour of literary conversation.  
Join our Facebook group to keep updated on this season's reads and share your impressions using the hashtag #uOBookIn.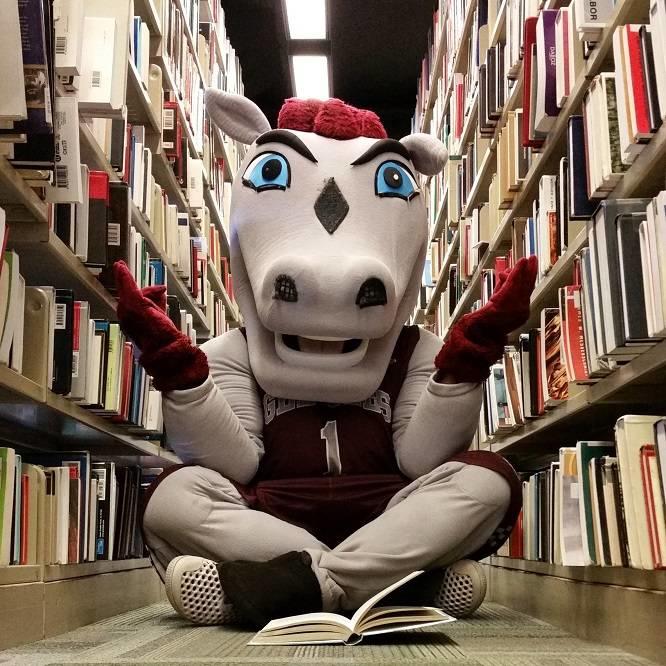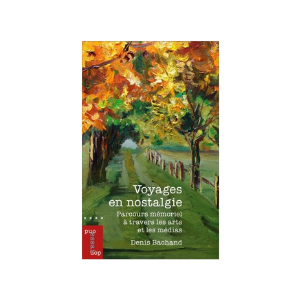 Fall 2022
Voyages en nostalgie by Denis Bachand 
In September, the Alumni Association invites you to celebrate Homecoming by diving into Voyages en nostalgie, a journey into the memories that art and media inspire, written by Professor Emeritus Denis Bachand of the Department of Communication at the University of Ottawa. 
Voyages en nostalgie explores the body of cultural and artistic productions chosen for their evocative power and ability to trigger, through reading, music, ads, television fiction, films, and video games, memories of special moments.
If our very existence is built on meeting people in the flesh, it is also shaped by countless virtual interactions, mediatized by the artistic creations their authors bring to our attention. It is through these creations that we build our identity. We learn to live and know ourselves through different views of the world.
Some creations spontaneously awaken emotions tied to our experiences. Others reside in our subconscious, ready to emerge unexpectedly or after willingly digging up memories or carrying out memory work. They are screens on which we project ourselves and platforms for our own expression.
This is a hybrid text, the register alternating between erudite and personal, exploring the recollections these creations trigger in the subject who encounters them. To each his nostalgia …
Published in French.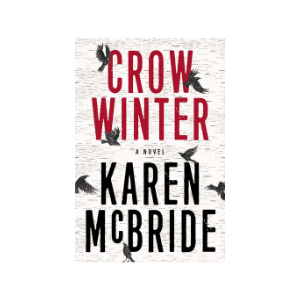 Spring/summer 2022
Crow Winter by Karen McBride
In June, the Alumni Association, the Office of Indigenous Affairs, and the Indigenous Resource Centre celebrated National Indigenous History Month by diving into Crow Winter by alumna Karen McBride (BA '14; BEd '15), Algonquin Anishnaabe from Timiskaming First Nation. This uO BookIn session was hosted by the Indigenous Alumni Council, which is made up of Indigenous alumni from different backgrounds and faculties across Canada.
Nanabush. A name that has a certain weight on the tongue—a taste. Like lit sage in a windowless room or aluminum foil on a metal filling.
Trickster. Storyteller. Shape-shifter. An ancient troublemaker with the power to do great things, only he doesn't want to put in the work.
Since coming home to Spirit Bear Point First Nation, Hazel Ellis has been dreaming of an old crow. He tells her he's here to help her, save her. From what, exactly? Sure, her dad's been dead for almost two years and she hasn't quite reconciled that grief, but is that worth the time of an Algonquin demigod?
Soon Hazel learns that there's more at play than just her own sadness and doubt. The quarry that's been lying unsullied for over a century on her father's property is stirring the old magic that crosses the boundaries between this world and the next. With the aid of Nanabush, Hazel must unravel a web of deceit that, if left untouched, could destroy her family and her home on both sides of the Medicine Wheel.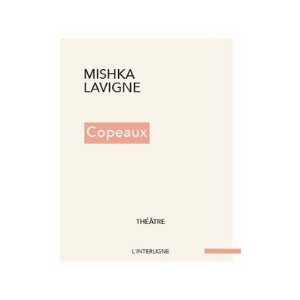 Winter 2022
Copeaux by Mishka Lavigne
To celebrate the Mois de la Francophonie (March), International Women's Day (March 8) and World Theatre Day (March 27), we read Copeaux by Mishka Lavigne (MA'09), a 2021 Governor General's Literary Award winner.
In this theatre work, the author explores a crumbling relationship and the relationship's remains: the end, without fanfare but not without heartbreak. Timeless and poetic, the writing, which is inspired from the visual world created by Canadian artist Stefan Thompson, floats along between dream, reality and regret.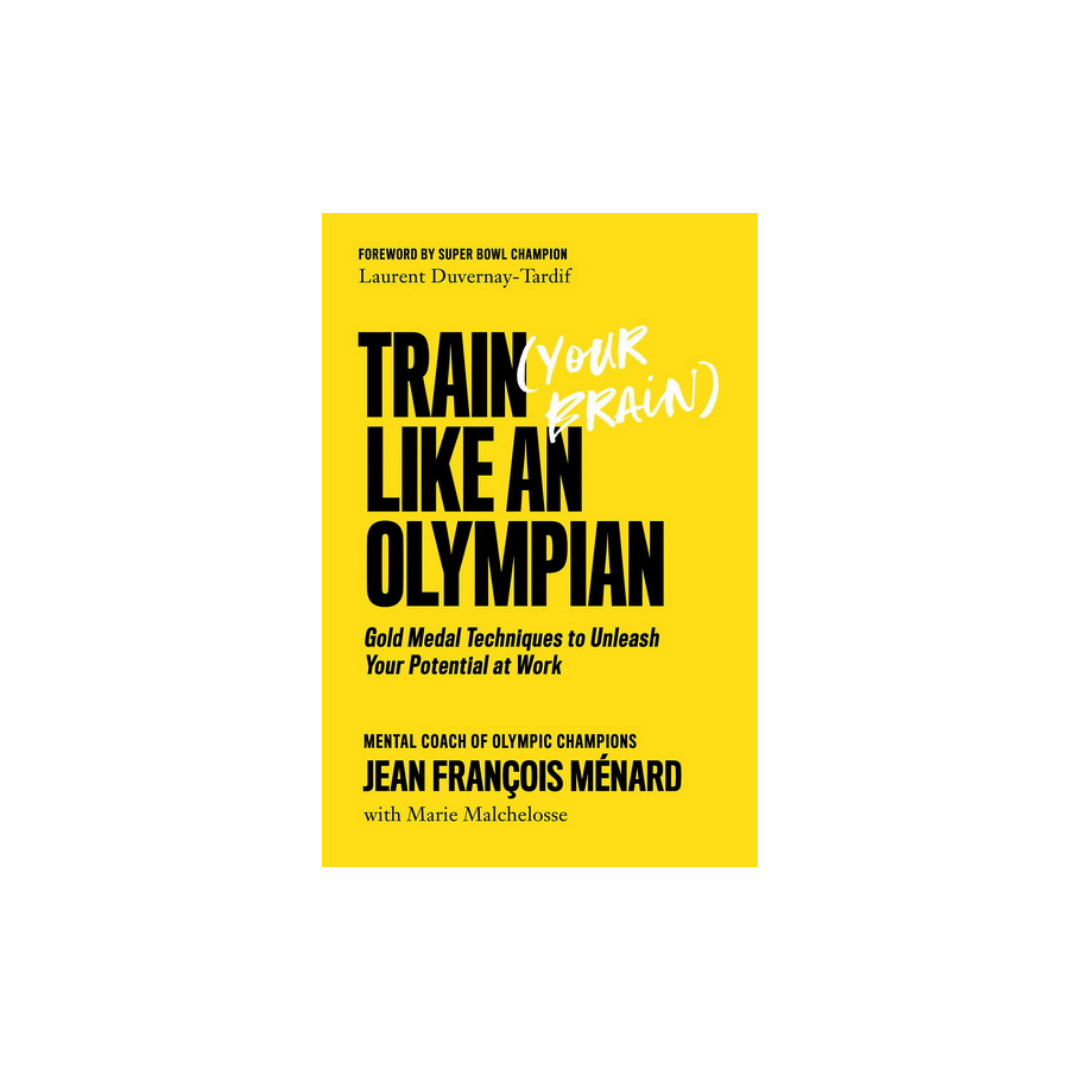 Fall 2021
Train (Your Brain) Like an Olympian: Gold Medal Techniques to Unleash Your Potential at Work by Jean François Ménard  
A special Homecoming edition of uO BookIn! The global pandemic completely disrupted how, where and when we work and added tremendous pressure to individuals and their families. Learn how to refocus and achieve your full potential from one of the world's top mental performance coaches.
Thriving at work and in life doesn't happen by accident — there are teachable skills that can help you stay positive, stay focused and unleash your full potential. This book will give you exclusive access to techniques and strategies that help Cirque du Soleil artists, Olympians and pro athletes become the best in the world.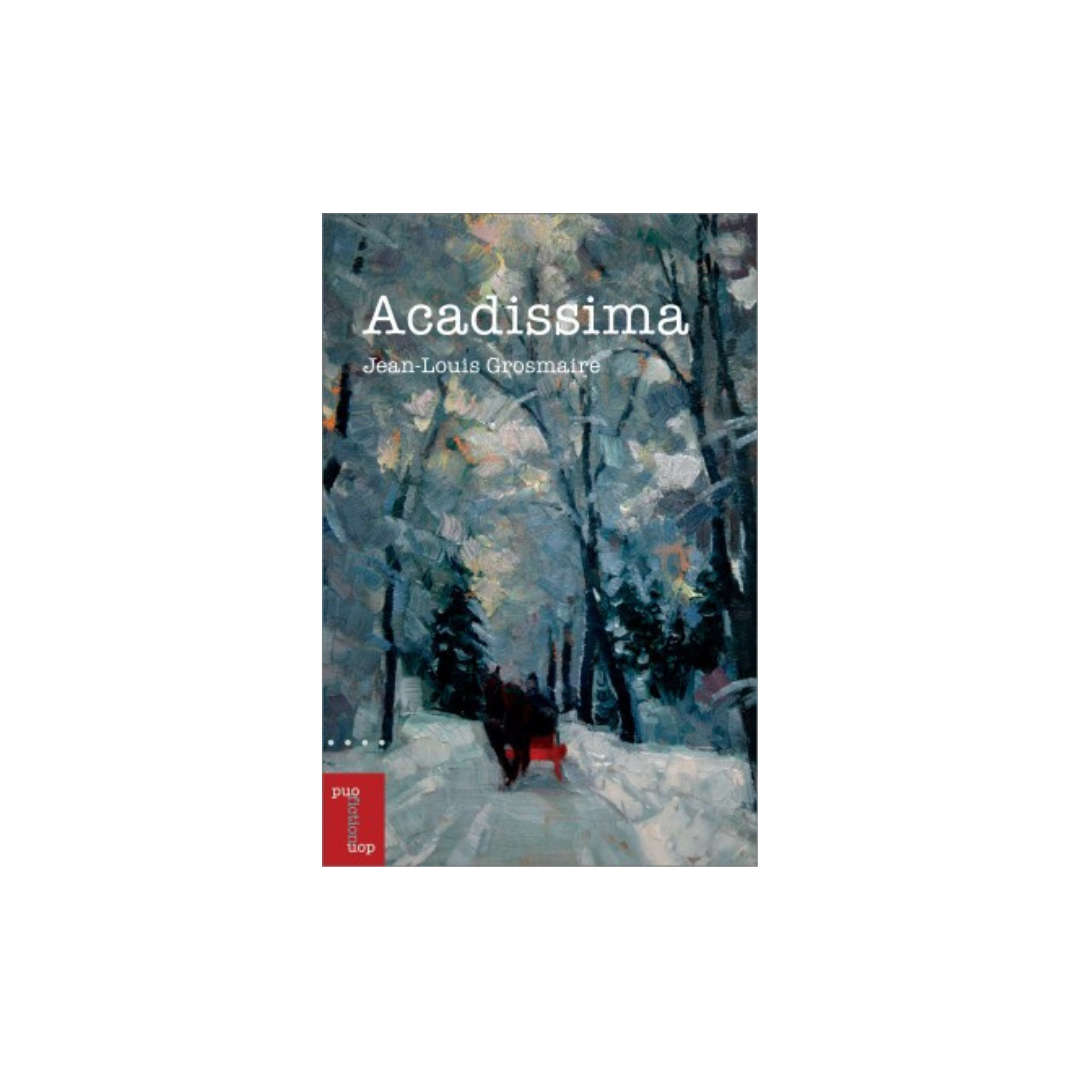 Spring/summer 2021
Acadissima by Jean-Louis Grosmaire (session in French)
Acadia, 1917. In an Acadian seaside village, where life unfolds through its seasons and its struggles, in its beauty and its harshness, Jean-Baptiste, on the cusp of manhood, and the beautiful Angelaine are madly in love.
Overnight, their world turns upside down. Orphaned in a time of war, distraught, the young man enlists in the Canadian army and leaves the shores of his native Acadia and his beloved behind.
He thinks about leaving for the front, but finds himself in the spectacular mountains of Franche-Comté, roughly chopping wood day after day.
Against the backdrop of the enormous and little-known efforts of the Canadian and Acadian soldiers during the First World War in Jura, Franche Comté, Acadissima uncovers the power of the love that unites two young Acadians, despite the war, the distance and the struggles of life.
Published in French.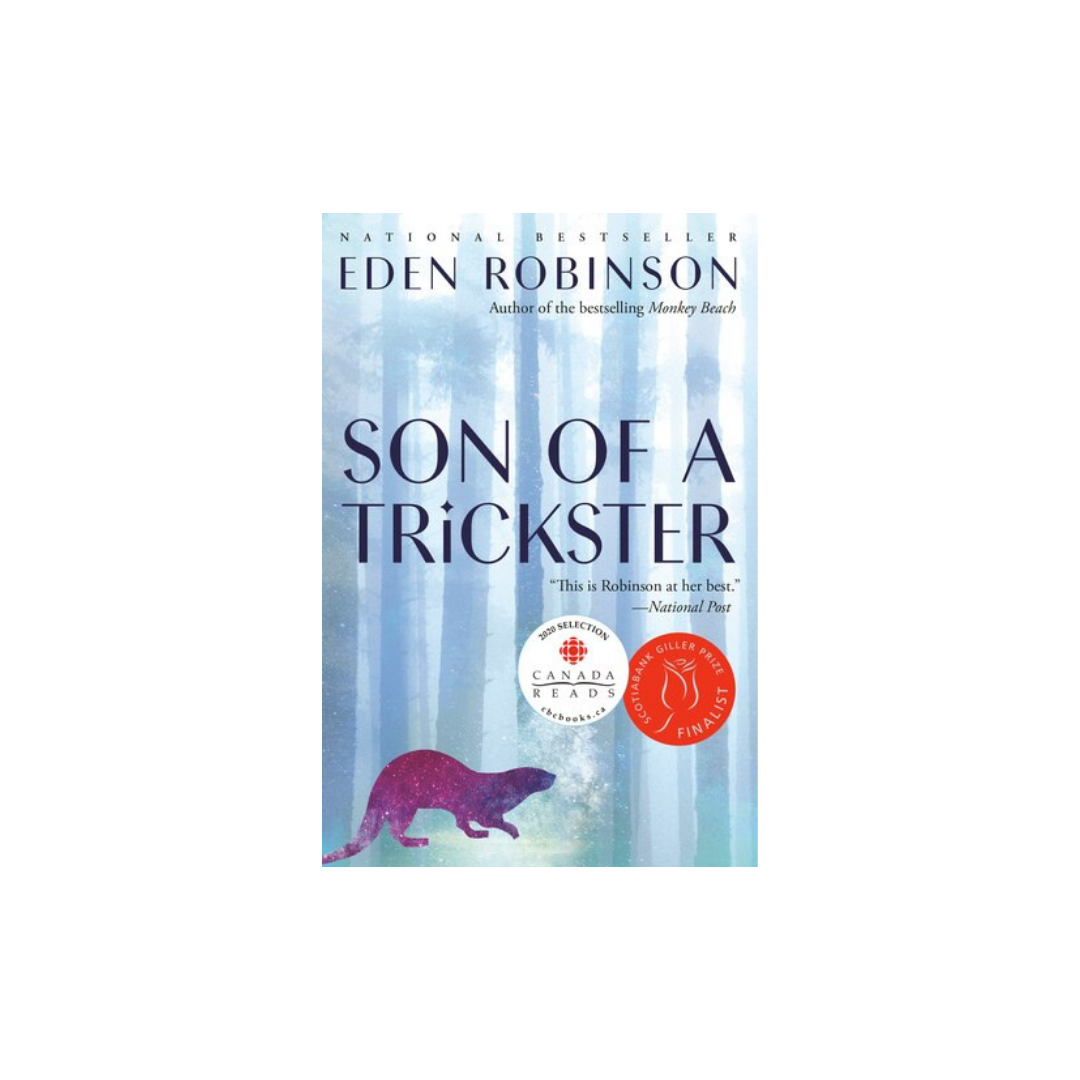 Spring/summer 2021
Son of a Trickster by Eden Robinson 
Meet Jared Martin: 16-year-old pot cookie dealer, smoker, drinker and son with the scariest mom ever. But Jared's the pot dealer with a heart of gold—really. Compassionate, caring and nurturing by nature, Jared's determined to help hold his family together—whether that means supporting his dad's new family with the proceeds from his baking or caring for his elderly neighbours. But when it comes to being cared for and loved, Jared knows he can't rely on his family. His only source of love and support was his flatulent pit bull Baby, but she's dead. And then there are the talking ravens and the blackouts and his grandmother's perpetual suspicion that he is not human, but the son of a trickster.
Winter 2021
Ce que je voudrais dire à mes enfants by Michel Bastarache et Antoine Trépanier (University of Ottawa Press, 2019) (session in French)
In this intimate volume, Michel Bastarache (LLB '78) reveals details of his youth in Acadia and his multiple professional roles before becoming the first Acadian justice to sit on the Supreme Court of Canada. In a letter addressed to his two children who died from an incurable disease, Bastarache recounts his constant fight for equality between francophone and anglophone communities. He reminisces about his commitment to groups protecting francophones outside Quebec, and then on his careers as a teacher, civil servant, lawyer and judge.
In this story, he takes the reader backstage for his most important cases and reveals some of the secrets of the highest court in Canada. Bastarache weighs in on the controversy surrounding the inquiry commission on the process for appointing judges of the Court of Québec, as well as his mediation work for reconciliation and compensation of alleged victims of sexual abuse by ex-priests in New Brunswick.
Co-author Antoine Trépanier is also a uOttawa alumnus (BA '12).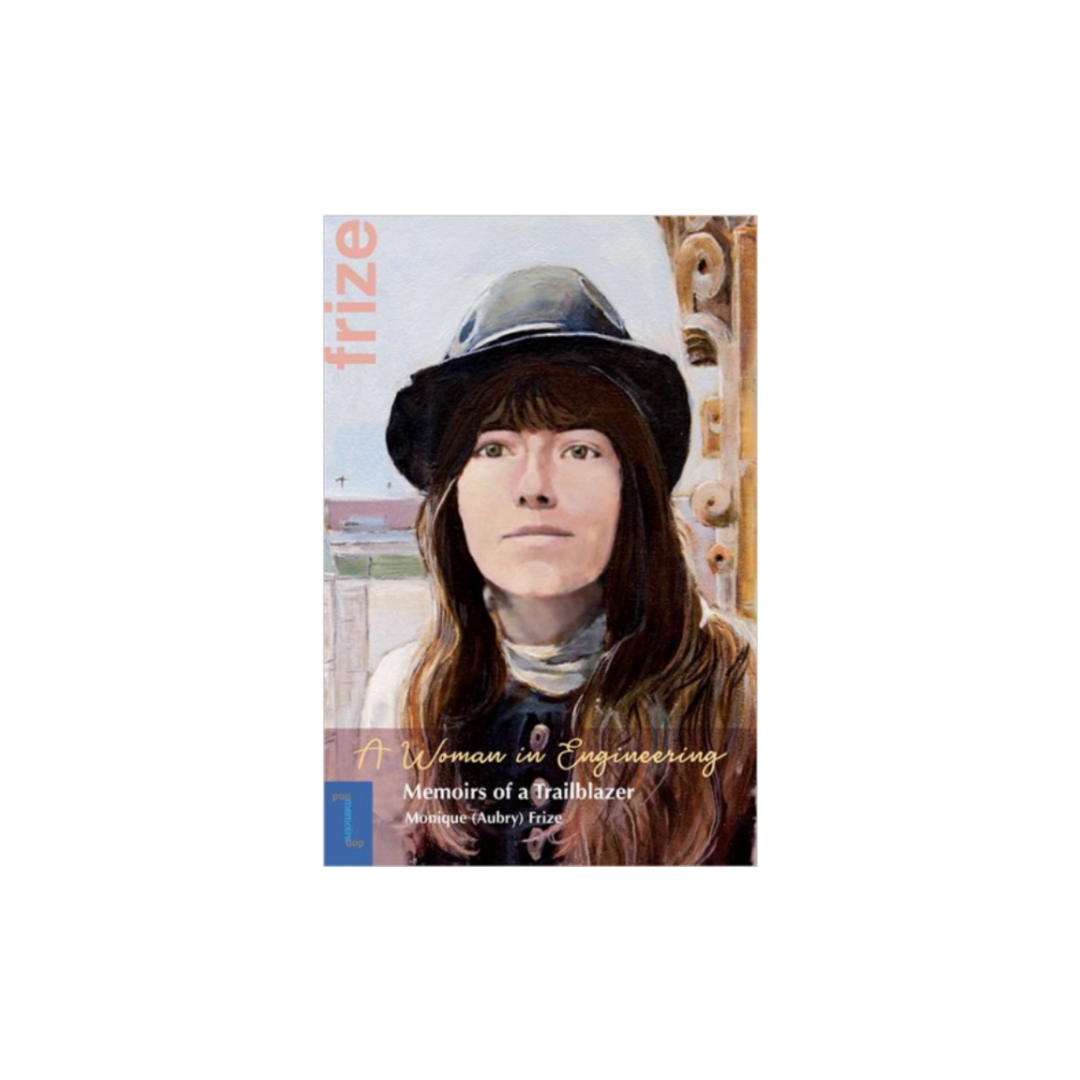 Winter 2021
A Woman in Engineering: Memoirs of a Trailblazer by Monique (Aubry) Frize (University of Ottawa Press, 2019) 
When she began her undergraduate degree at uOttawa, Monique Frize (BASc '66) had one goal: to become a world-renowned biomedical engineer working with scientific societies to improve the role of women in scientific fields and the way scientists and engineers integrate people and society into their work. By 1979, this goal had become a reality.
In this autobiography, acclaimed biomedical engineer Monique Frize recalls the events in her life that taught her to overcome obstacles, become more resilient, recognize the importance of mentors and role models, and remain focused on the future. She also speaks of her appreciation of the critical role played by family and friends in maintaining the strength and determination required to succeed. And, above all, to succeed in a man's world.
Frize fondly remembers her youth in Montreal and in Ottawa, and her marked interest in math and science. Her entry into the world of engineering was both romantic—she met her husband—and tragic. She faced prejudice and stereotypes, which she ultimately overcame. She reconciled family and work life, pursuing a challenging and rewarding international career in a very specialized field at a time when this was still very uncommon for a woman. And she relives the tragic Polytechnique massacre.
This memoir is sure to inspire young women who have a dream, and, more specifically, those who wish to enter science and engineering.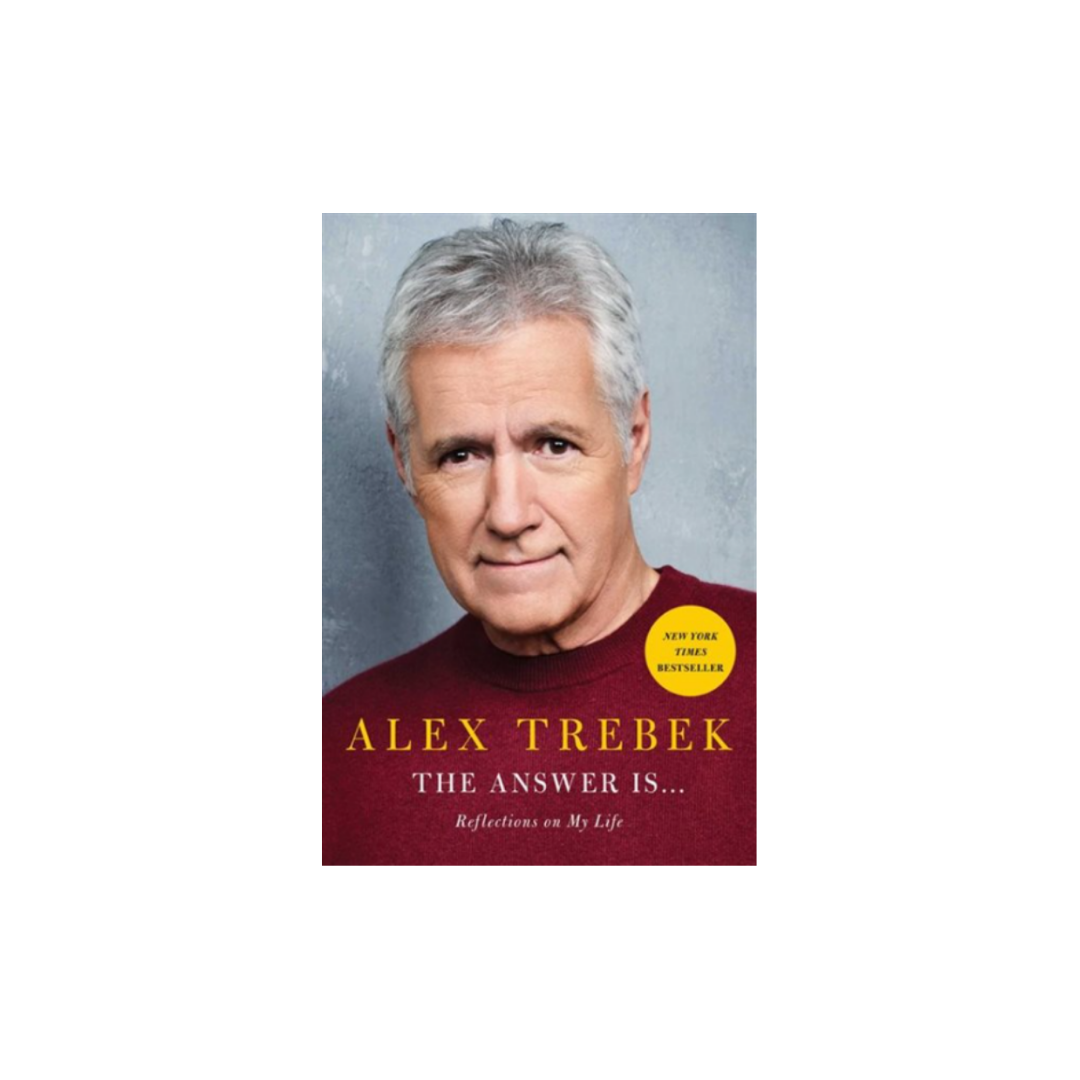 Fall 2020
The Answer Is…: Reflections on My Life by Alex Trebek (Simon & Schuster, 2020) 
Longtime Jeopardy! host, television icon and uOttawa graduate (BA '61) Alex Trebek reflects on his life and career.
Debuting as the host of Jeopardy! in 1984, Alex Trebek became like a family member to millions of television viewers, bringing entertainment and education into their homes five nights a week. Last year, he made the stunning announcement that he had been diagnosed with stage four pancreatic cancer. What followed was an incredible outpouring of love and kindness. Social media was flooded with messages of support, and the Jeopardy! studio received boxes of cards and letters offering guidance, encouragement and prayers.
For over three decades, Trebek had resisted countless appeals to write a book about his life. Yet he was moved so much by all the goodwill, he felt compelled to finally share his story. "I want people to know a little more about the person they have been cheering on for the past year," he writes in The Answer Is…: Reflections on My Life.
The book combines illuminating personal anecdotes with Trebek's thoughts on a range of topics, including marriage, parenthood, education, success, spirituality and philanthropy. Trebek also addresses the questions he gets asked most often by Jeopardy! fans, such as what prompted him to shave his signature mustache, his insights on legendary players like Ken Jennings and James Holzhauer, and his opinion of Will Ferrell's Saturday Night Live impersonation. The book uses a novel structure inspired by Jeopardy! with each chapter title in the form of a question, and features dozens of never-before-seen photos that candidly capture Trebek over the years.
This wise, charming, and inspiring book is further evidence why Trebek was long considered one of the most beloved and respected figures in entertainment.