Research project shows how early learning about reconciliation inspires students to join social justice movements in Canada.
Social justice activists come in all ages and sizes. For a younger generation of changemakers, classroom learning about reconciliation between First Nations, Inuit and Métis, and non-Indigenous peoples, is the starting point for action. According to a new study, whether it's writing letters to politicians or waving hand-drawn signs and reading speeches on Parliament Hill, the voices of children and youth are having an impact.
An interdisciplinary group of researchers and practitioners says that reconciliation education during the formative years equips young people with the understanding and skills to make progress on the Truth and Reconciliation Commission's Calls to Action. Access to age-appropriate curricula and resources plays an essential role in both facilitating teachers' work and engaging young thinkers.
In the study, Faculty of Education professors Lisa Howell (recipient of a  Canadian Association for Teacher Education award) and Nicholas Ng-A-Fook examine educational campaigns created by the First Nations Child and Family Caring Society. Led by McGill professor Cindy Blackstock, the non-profit organization focuses, according to its website, on "reconciliation-based education, research and support that promotes the safety and well-being of First Nations children, young people, families and Nations."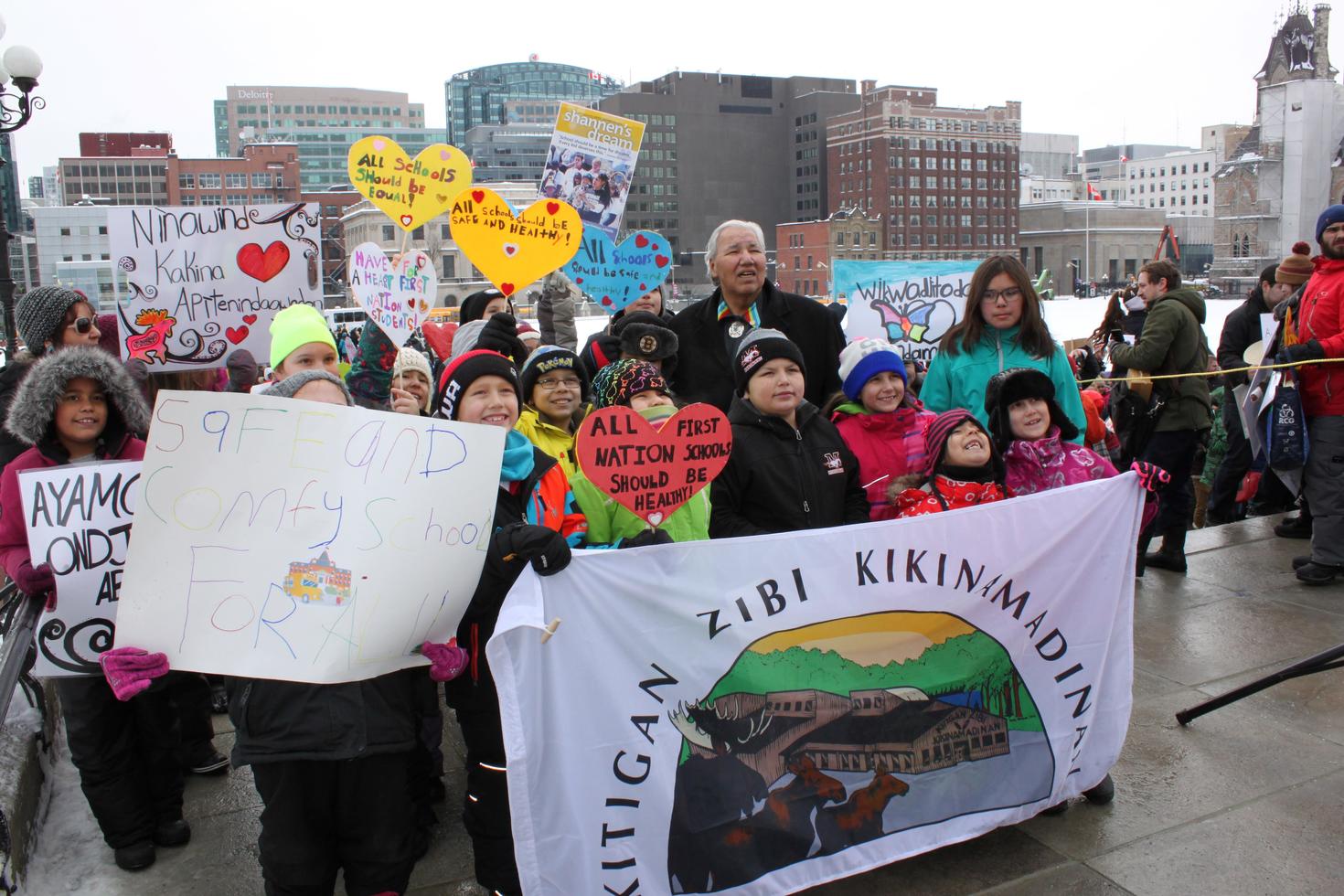 Never too soon to teach tough topics
One key finding challenges a commonly held belief, that difficult topics should not be taught too early. "When children learn about past injustices and current inequities, instead of feeling shame or guilt, they feel empowered," Howell (PhD '22) explains in this video on the study. "They feel empowered to learn more, to stand in solidarity with First Nations, Inuit and Métis peoples, and they come to an understanding that their voices have power, and that they are agents of change in making Canada a more equitable, safe and comfy place for all children." 
Howell and Ng-A-Fook show how teachers and students have turned learning into action by organizing community events, creating public service announcements and attending Human Rights Tribunal proceedings (as noted in this fictionalized account for children). Their activism has even sparked the interest of renowned Indigenous film director Alanis Obomsawin, who has documented the movement in three different National Film Board of Canada productions: Hi-Ho Mistahey!, We Can't Make the Same Mistake Twice and Jordan River Anderson the Messenger.
Researchers engaged in explorations with elementary school educators across Canada for over a year to understand how their involvement in professional development activities like sharing circles and using Caring Society resources influenced their classroom experiences. Study participants reported feeling more confident about teaching reconciliation and integrating relevant learning activities throughout the school year.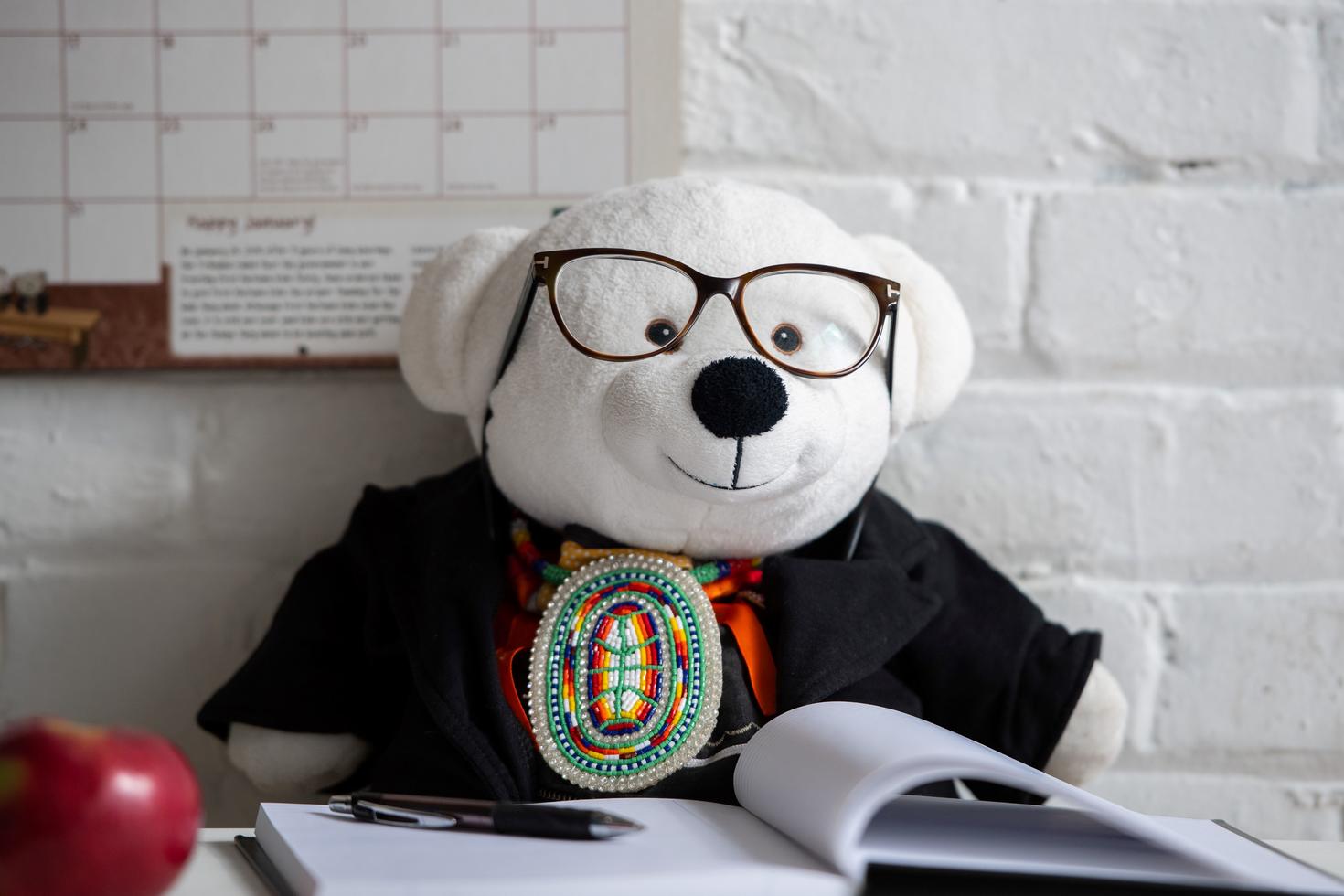 Age-appropriate educational resources
One of the calls to action specific to education is to create age-appropriate curricula for students from kindergarten to secondary school. Enter Spirit Bear, a member of the Carrier Sekani Tribal Council, official "Ambearrister" and central figure in the Caring Society's campaigns. Foremost among his many symbolic duties is representing First Nations and other children fighting for culturally-based, equitable public services. Resources for teachers and young learners include a calls to action youth guide, Spirit Bear films, a Spirit Bear podcast, and award-winning Spirit Bear books and learning guides in French, English and some Indigenous languages.
A Spirit Bear Virtual School professional learning portal to be launched August 23 marks a major milestone in this multi-year research project, funded by the Social Sciences and Humanities Research Council of Canada. This initiative, created in collaboration with the Faculty of Education and informed by the experiences of teachers who participated in the study, will provide educators across Canada with resources to teach about truth and reconciliation in their classrooms.
Teachers and educators are invited to reserve a place for the virtual school launch and explore opportunities to host reconciliation "Ambearristers" in their schools.
Researchers hope to see the inclusion of Caring Society campaigns in social studies and history curriculum nationwide.
Knowledge mobilization
Spinoffs from the three-year research project have been numerous. They've included the Decolonizing Professional Learning podcast, an in-person Decolonizing Professional Learning gathering for educators and researchers, and the forthcoming Spirit Bear Virtual School website, with curriculum/learning guides and videos of educators recounting their classroom experiences with truth and reconciliation education.
Read the study, "Just Because We're Small Doesn't Mean We Can't Stand Tall: A Child and Youth Rights Movement," published in the journal Studies in Social Justice.