In the evolving landscape of technology and business, organizations face a challenge in updating their workforce members' skills and fostering growth and resilience. The uOttawa-IBM Cyber Range provides a space where organizations can train their employees and spur research and talent acquisition. It's poised to help grow Canada's cybersecurity and cybersafety workforce across government, academia and industry.
Addressing cybersecurity challenges
According to the IBM 2023 Cost of a Data Breach Report, Canadian companies are paying nearly $7 million in data breach costs, third among countries. Financial services and energy companies have the highest costs. Phishing is the most common attack, representing 17% of breaches experienced by Canadian companies and costing $6.98 million on average.  
The IBM report also states that employee training is the best way to reduce data breach costs. 
The new uOttawa-IBM Cyber Range aims to foster such learning, training, and research. The synergy between the long-standing partners will ensure that the new facility is well equipped to meet the needs of government, academia and industry in terms of technical expertise, professional development, research and partnership opportunities. 
The Cyber Range is a fully immersive, interactive facility that provides organizations with hands-on experience to strengthen their cybersecurity defences. Different scenarios have been designed to ensure teams are prepared to deal with the unexpected.  
It's a safe and controlled space for security and technical training. Staff members at all levels within the organization can take part in simulations of cyber incident responses or a hacking crew. Simulations can be customized to suit the requirements of different sectors.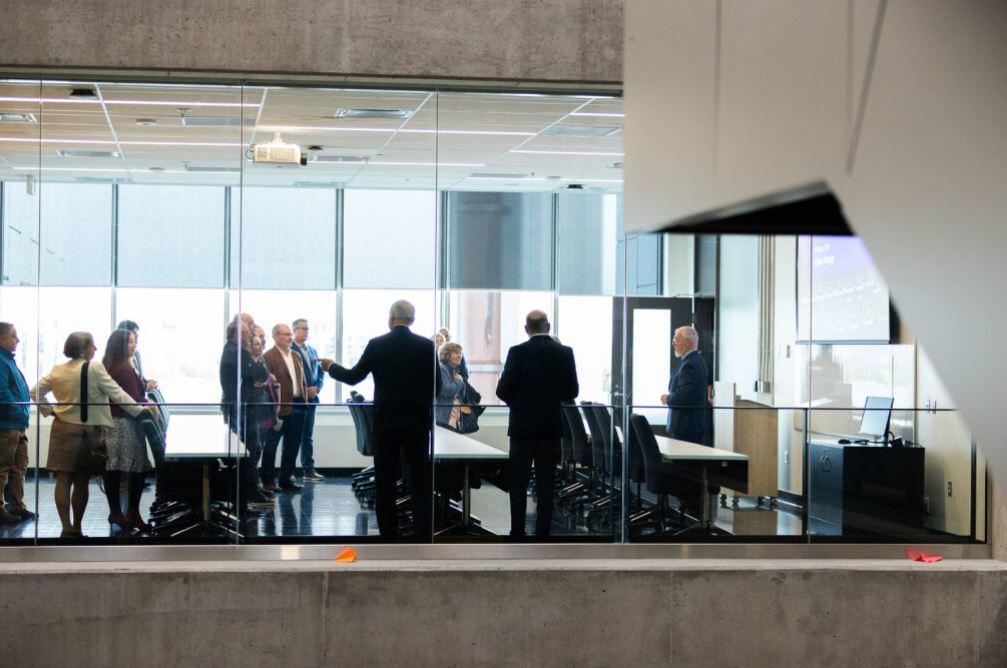 The Cyber Range also offers training programs and industry certifications, covering issues such as upskilling current employees or onboarding new talent. Microprograms and micro-credentials offered by the Faculty of Engineering are available. Training can lead to industry certification (FORTINET, IBM, CompTIA, and more). 
The space will bring together more than 40 of the University's top academics from numerous disciplines, including engineering, law and business, to pursue research and innovation. 
Taking a proactive approach 
While cyberthreats continue to evolve in complexity and scale, organizations must be proactive in assessing their cybersecurity infrastructure and processes, to identify potential vulnerabilities.  
The uOttawa-IBM Cyber Range is set to redefine how organizations address cybersecurity in an increasingly digital world. 
The University of Ottawa is the only institute of higher education with this partnership and state-of-the art facility, where organizations can leverage the expertise of our cybersecurity experts. 
For more information, email the Cyber Range.