With a vice-dean, EDI and governance, joining its leadership team, the Faculty of Engineering has taken a step towards fostering a more inclusive and supportive culture for students, professors and staff.
During National Engineering Month, Dean Jacques Beauvais announced the creation of a new position at the Faculty of Engineering, a vice-dean, EDI and governance. This new position indicates the importance of EDI in STEM and education to the Faculty, and the desire to enable change guided by EDI principles at every level of the faculty. 
"Our hope is really to empower our community to fulfil their academic and professional passions, to train and graduate global change makers who are going to conduct work of public value in an environment that is diverse, welcoming and inclusive for all," said Beauvais in March, when announcing the position during the uOttawa Innovates panel on EDI in education.
Professor Ghasan Doudak started in this position July 1.
The new position comes with significant responsibilities and opportunities to achieve change within the Faculty and its broader community. "I am hoping to be able to drive institutional change, foster a more inclusive and equitable environment, and create opportunities for all individuals to thrive and succeed. Through collaboration, advocacy and strategic leadership, I believe that transformations that benefit the entire Faculty can be achieved," says Doudak.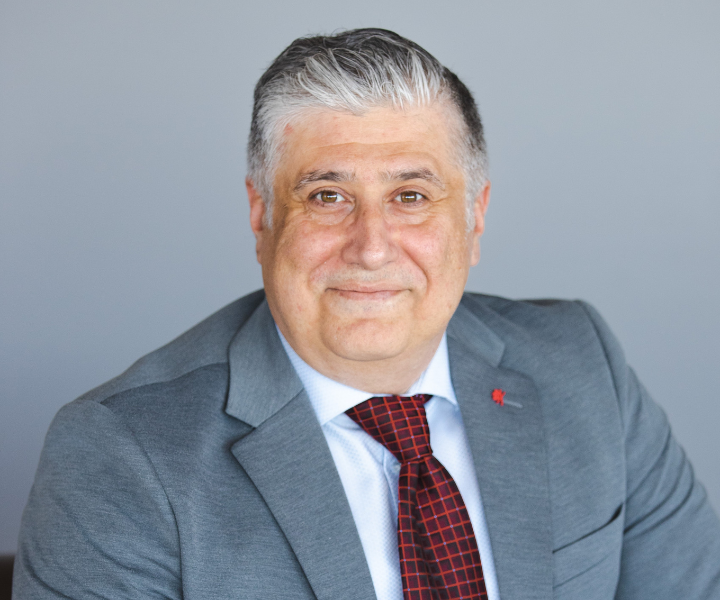 Equity, diversity & inclusion
"Through collaboration, advocacy and strategic leadership, I believe that transformations that benefit the entire Faculty can be achieved."
Ghasan Doudak
— Vice-dean, EDI and governance, Faculty of Engineering
Doudak has been a professor at the Department of Civil Engineering since 2005. His family is originally from Turkey, but dispersed to many different countries following the Armenian genocide. He was born in Syria and emigrated at the age of 14 to Denmark, where he completed a bachelor's and master's, before moving to Canada in 2001 and receiving a PhD from McGill University.
Doudak brings his unique background with him to this role. He wants to implement EDI strategies such as initiatives for recruitment, retention and support of underrepresented groups. He also wishes to develop new programs such as mentorships opportunities, cultural awareness workshops, diversity training and support groups for marginalized communities. The EDI training and education he envisions would be open to students, professors and staff.
Part of the mandate of the vice-dean, EDI and governance, includes leading a new Faculty task force on these new initiatives. Doudak will be working with all members of the Faculty of Engineering community — students, professors and staff.
Other changes to Faculty leadership
Other mandates and positions in the Faculty of Engineering's leadership team were reviewed, to further teaching innovation and the student experience.
Professor Andrew Sowinski has been appointed vice-dean, programs, with a mandate to review our current curriculums to ensure programs and teaching meet today's needs. Sowinski has been a champion of teaching innovation at the Faculty of Engineering and the University of Ottawa for many years, earning him the Chair of Excellence in University Teaching in 2022. He also received the Faculty's 2023 Teaching Innovation Award and plays an integral part in coaching students on a number of out-of-the-box projects, including the upcoming Craft Lab, a student-led microbrewing laboratory. 
Professor Michel Labrosse, who held the title of vice-dean, undergraduate studies, from 2018 to 2023, is now taking on the role of vice-dean, student affairs, a new position created to recognize the importance of the systems that support our students in their academic journey. With his vast experience and knowledge, Labrosse will be a key player in helping our students succeed, both academically and personally.
Professor Karin Hinzer retains her role as vice-dean, research, for the rest of her term.
We're looking forward to a new academic year with this new leadership team and to making the future of our faculty more equitable and inclusive for all.