Note: this op-ed was first published in the Hill Times' Policy Briefing edition on October 17, 2023.
Gone are the days when international delegations and venture capital tours skip over the National Capital region en route from Montreal to Toronto. These days, for anyone probing Canada's innovation agenda, the capital city and the University of Ottawa are must-stop destinations.
As U.K.-based economist Mariana Mazzucato points out, public funds and public institutions like universities offer the distinct advantage of being able to absorb high-risk investments. Those investments in basic and applied research often lay the groundwork for private-sector innovation, from the digital transformation of our society to the green energy transformation.
"History tells us that innovation is an outcome of a massive collective effort – not just from a narrow group of young white men in California," Mazzucato told Wired magazine in a 2019 interview. "And if we want to solve the world's biggest problems, we better understand that."
At uOttawa, we understand. This is why we are nurturing an entrepreneurial culture designed to generate innovation by forging strategic partnerships and turning ideas and discoveries into life-changing products, services, and disruptive new ways of thinking, learning and doing.
We also understand the urgency of making sure equity and diversity are intrinsic aspects of how we foster innovation.
Only by equipping and training a diverse generation of leaders with the skills to keep pace with the evolving technologies transforming the world around us will we ensure that the innovation they generate benefits everyone equitably.
It's the reason our new Advanced Medical Research Centre (AMRC), due to break ground by the end of this year, will be home to a women's entrepreneurship centre, levelling the playing field for access to mentors, venture capital and markets, as well as the Ottawa Health Innovation Hub. Our students and researchers will work alongside mentors, and investors alike — breaking barriers to move knowledge from bench to bedside faster.
Here, start-up companies like biotechnology firms PanTHERA Cryosolutions and Virica Biotech will have a springboard from which to expand and grow, generating jobs and revenue.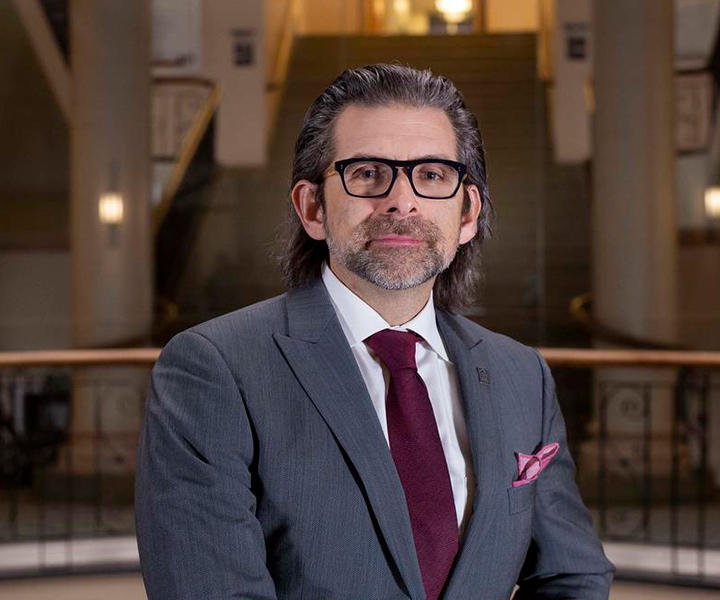 "Innovation at uOttawa is not defined by one new building or program. Innovation is entrenched in the way we operate."
Guy Levesque, Associate Vice-President, Innovation, Partnerships and Entrepreneurship
The urgency of that innovation mission is also the reason our Telfer Centre for Executive Leadership co-founded the Ontario Inclusive Innovation Action Strategy.
In critical areas such as digital transformation and enabling life-long health and wellness, we are creating globally competitive centres of excellence. Our researchers are grappling with real-world problems, whether harnessing artificial intelligence to animate self-driving vehicles, or developing vaccines that boost immune responses against cancer and COVID-19.
Global leaders in innovation like IBM Canada are lining up to work with us. This week, the uOttawa-IBM Cyber Range opens in our CyberHub, poised to become a forum of experiential learning for our city and region. Our students and researchers will explore state-of-the-art software, simulations, and security technology to explore new frontiers in cybersecurity - and in both official languages!
Across the city at our Kanata North campus, in the heart of Canada's largest tech park, students work with close to 20 industry partners at our Smart Connected Vehicles Innovation Centre. They solve problems and accelerate the development of the algorithms, data analysis and machine-learning models critical to the success of autonomous vehicles.
Our unique model exposes the companies we work with to the quality of our students and provides students with the technology and business experience required to jump into careers as innovation leaders. As a result, numerous patent applications have been made and more and more of our students are going to work for industry partners.
Building on that success, we plan to pursue research tackling industry-relevant priorities such as 5G telecom applications, cybersecurity, and digital enterprise.
uOttawa is on a #MissionInnovation; join us as we drive boldly into the future.