Building on the knowledge gained after three years of the COVID-19 pandemic, the University of Ottawa and McMaster University are joining forces with partners to create the Canadian Pandemic Preparedness Hub (CP2H). This innovative partnership between academia, industry and the health care sector will ensure Canada is best prepared to protect the health of Canadians should another epidemic or pandemic emerge.
The CP2H, co-led by uOttawa, in partnership with The Ottawa Hospital and McMaster University, is one of the five research hubs selected following the Stage 1 of the integrated Canada Biomedical Research Fund (CBRF) and Biosciences Research Infrastructure Fund (BRIF) funding opportunity totalling $10 million. These two investments are part of the Government of Canada's Canada's Biomanufacturing and Life Sciences Strategy, a $2.2 billion funding initiative over seven years to continue growing a strong, competitive biomanufacturing and life sciences sector, and to ensure Canada is prepared for future pandemics. 
CP2H will be a strategic partner to support Canada in becoming internationally competitive in the translation of novel biotherapeutic discoveries made in academic laboratories and industry into clinical testing and commercialization.
Today's announcement also launched Stage 2 of the CBRF-BRIF funding opportunity. This is a national competition that includes $570 million in available funding for proposals, aimed at cutting-edge research, talent development and research infrastructure projects associated with the selected research hubs.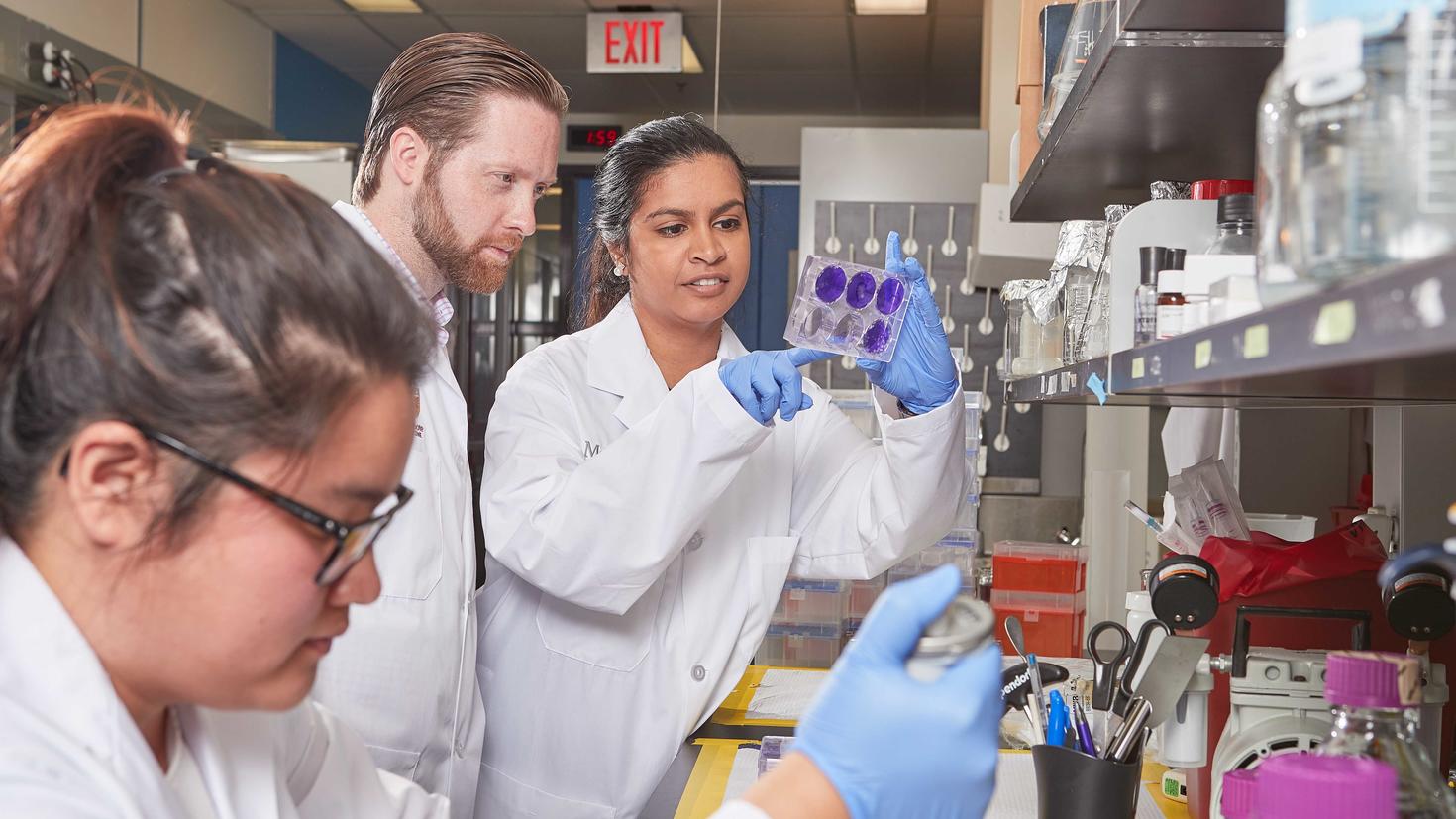 The Canadian Pandemic Preparedness Hub is a network that will ensure Canadian discoveries are turned into the medicines of tomorrow in a cost-effective and timely fashion. This new hub brings together highly collaborative investigators from across Canada with complementary research interests and a demonstrated track record of working together. The CP2H lead scientists are "academic entrepreneurs" who have organized national team projects and led the design, building and acquisition of the specialized infrastructure that is key to our hub's ultimate success. 
"We are very eager to actively contribute to this groundbreaking national effort to grow a strong and competitive biomanufacturing and life sciences sector," said Sylvain Charbonneau, vice-president, Research and Innovation at the University of Ottawa. "The ultimate goal is to make Canada a global leader in emerging vaccines, therapeutics and diagnostics, enhancing the national capacity to prevent and respond to future pandemics."  
"McMaster is on the leading-edge of pandemic-related research at Canada's Global Nexus for Pandemics and Biological Threats, adding that Hamilton – driven, in part, by the McMaster Innovation Park – is one of the country's fastest growing life sciences clusters, "said Karen Mossman, vice-president, Research at McMaster University. "We're perfectly positioned to co-lead this initiative and work with our industry and academic partners to support both Canada's and Ontario's life sciences strategy, expand our innovation ecosystem and bridge the gap between lab and market."  
"We are delighted to have this opportunity to contribute to Canada's growing bioscience and biomanufacturing ecosystem," said Dr. Duncan Stewart, Executive Vice-President of Research at The Ottawa Hospital and professor at the University of Ottawa. "Over the last 16 years, The Ottawa Hospital's Biotherapeutics Manufacturing Centre has played a critical role in manufacturing vaccines, stem cells and virus-based therapies for clinical trials around the world and we look forward to working with partners to leverage this success." 
More than 45 strategic partners from academia, industry, not-for profit and governmental agencies, will collaborate to accelerate Canadian discovery and development of novel therapeutics for treating and preventing an array of human (and animal) infectious and genetic diseases. CP2H will bolster pandemic preparedness infrastructure by linking academia with companies to develop transformative technologies. This will not only support pandemic readiness but also promote novel therapeutics and biomanufacturing capacity and support job creation and retention in a highly competitive market. 
This involves the creation of a trans-Canadian cooperative of Good Manufacturing Practice (GMP) biomanufacturing facilities with complementary expertise to support clinical trials and grow capacity at multiple sites across Canada, including partners such as TOH's Biotherapeutics Manufacturing Centre, McMaster's Robert E. Fitzhenry's Vector Lab, Saskatchewan's Vaccine and Infectious Disease Organization (VIDO), the Alberta Cell Therapy Manufacturing (ACTM), Queen's University and Carleton University. Colleges like Algonquin, La Cité and Mohawk will also play a key role in supporting this initiative. 
CP2H will be enabled and complemented by a number of exciting new infrastructure projects, including the University of Ottawa's Advanced Medical Research Centre (AMRC), which will serve as administrative headquarters for CP2H, as well as The Ottawa Hospital's Biotherapeutics Manufacturing Centre redevelopment and McMaster's Global Nexus.