The University of Ottawa's Positive Energy program uses the convening power of the university to bring together academic researchers and senior decision-makers from industry, government, Indigenous communities, local communities and environmental organizations to determine how to strengthen public confidence in energy decision-making.
The Positive Energy Advisory Council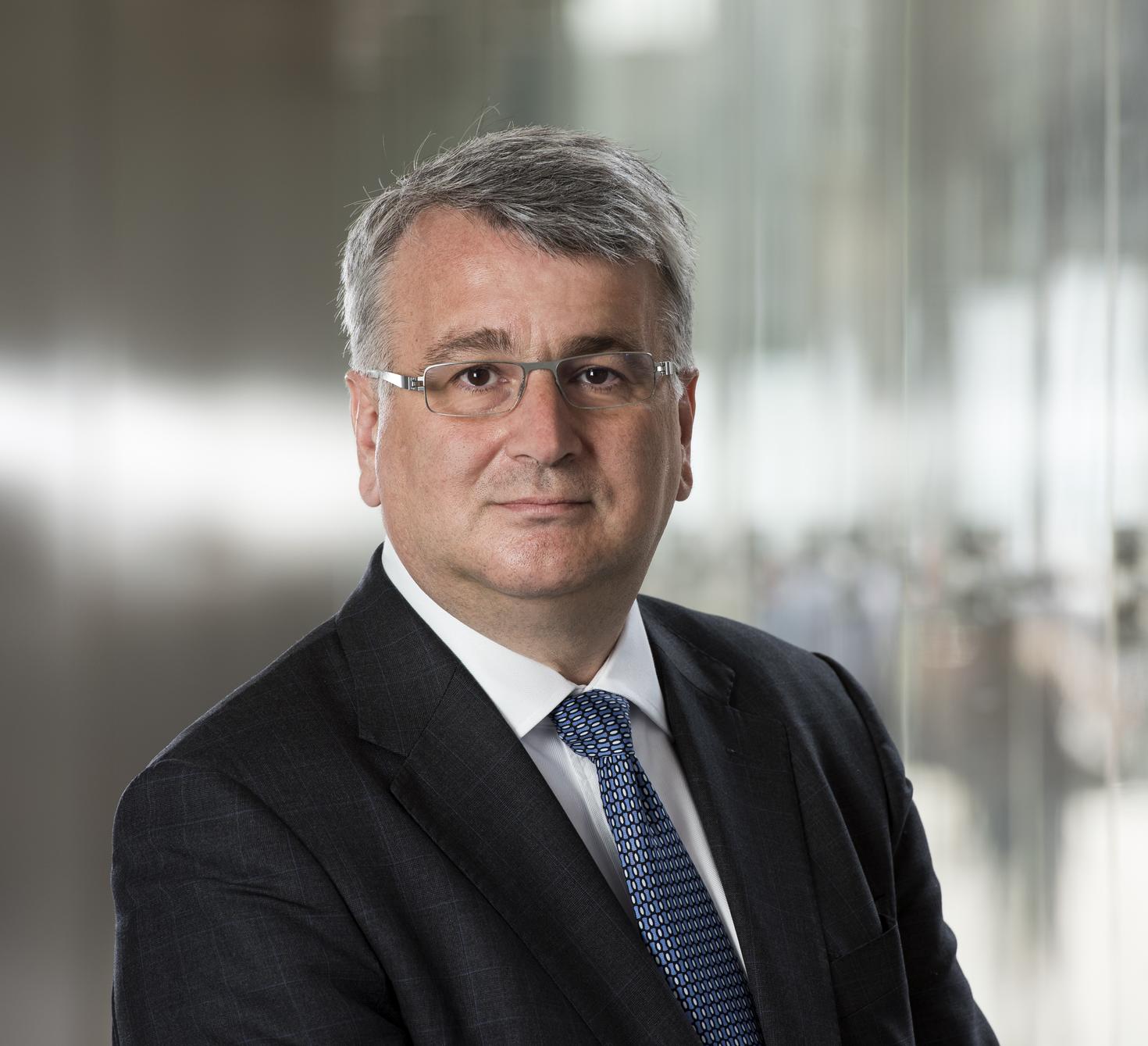 Nanos, Nik
President
Nanos Research
Nik Nanos leads one of Canada's most distinguished research companies and is also a Global Fellow at the Woodrow Wilson International Center for Scholars in Washington, DC, a Research Associate Professor at the State University of New York at Buffalo, and a Senior Fellow at the University of Ottawa. He has also been elected a Fellow of the MRIA (FMRIA), the highest professional designation in the marketing research industry in Canada. In addition to his weekly Nanos Power Index, which charts the strength of the federal political parties, Mr. Nanos leads the team behind the weekly Bloomberg Nanos Canadian Confidence Index, considered a must-have resource for senior executives.
He is also featured in a weekly segment on CTV's PowerPlay, Nanos on the Numbers, which focuses on the latest political, business and social trends. He currently serves on the editorial board for the Canadian Journalof Professional Communication at McMaster University. In addition to his experience in research and communications, he is a former president of a leading national government relations firm. The unique combination of advanced research skills, communication expertise, and his knowledge in advancing client interests make Mr. Nanos one of Canada's leading strategists. He is the pollster for CTV News, The Globe and Mail and Bloomberg News in Canada.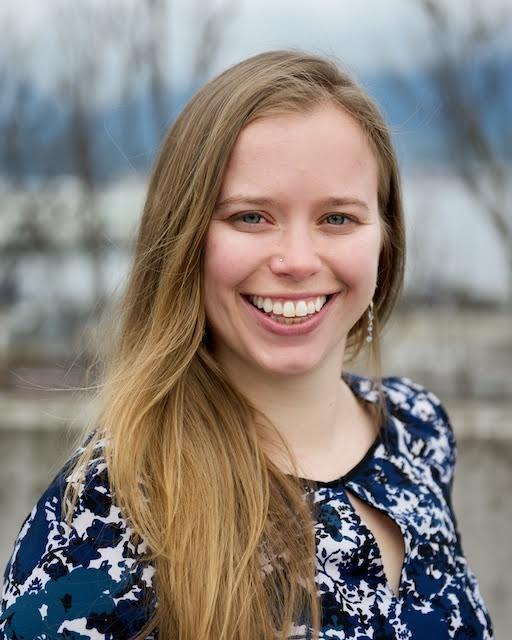 Adler, Meredith
Executive Director
Student Energy
Meredith Adler is the Executive Director for Student Energy, a global charity creating the next generation of energy leaders who will accelerate our transition to a sustainable energy future. She knows that youth innovation can deliver the sustainable solutions we need, and that they need a seat at the table wherever their future is being determined. Meredith's work to develops young people's capacity to be change agents while working with the energy industry, governments and organizations to create space for intergenerational collaboration. Under Meredith's leadership Student Energy has quadrupled in size and now serves over 50,000 youth in 130 countries. 
Meredith's leadership in energy has been recognized by GLOBE Series through the Peter MacConnachie Collaboration Award, by Women In Renewable Energy as their Woman of the Year for 2018, as a Clean50 Emerging Leader, and as one of BCBusiness's Top 30 under 30 for 2019. Meredith holds a B.A. in Geography from the University of British Columbia.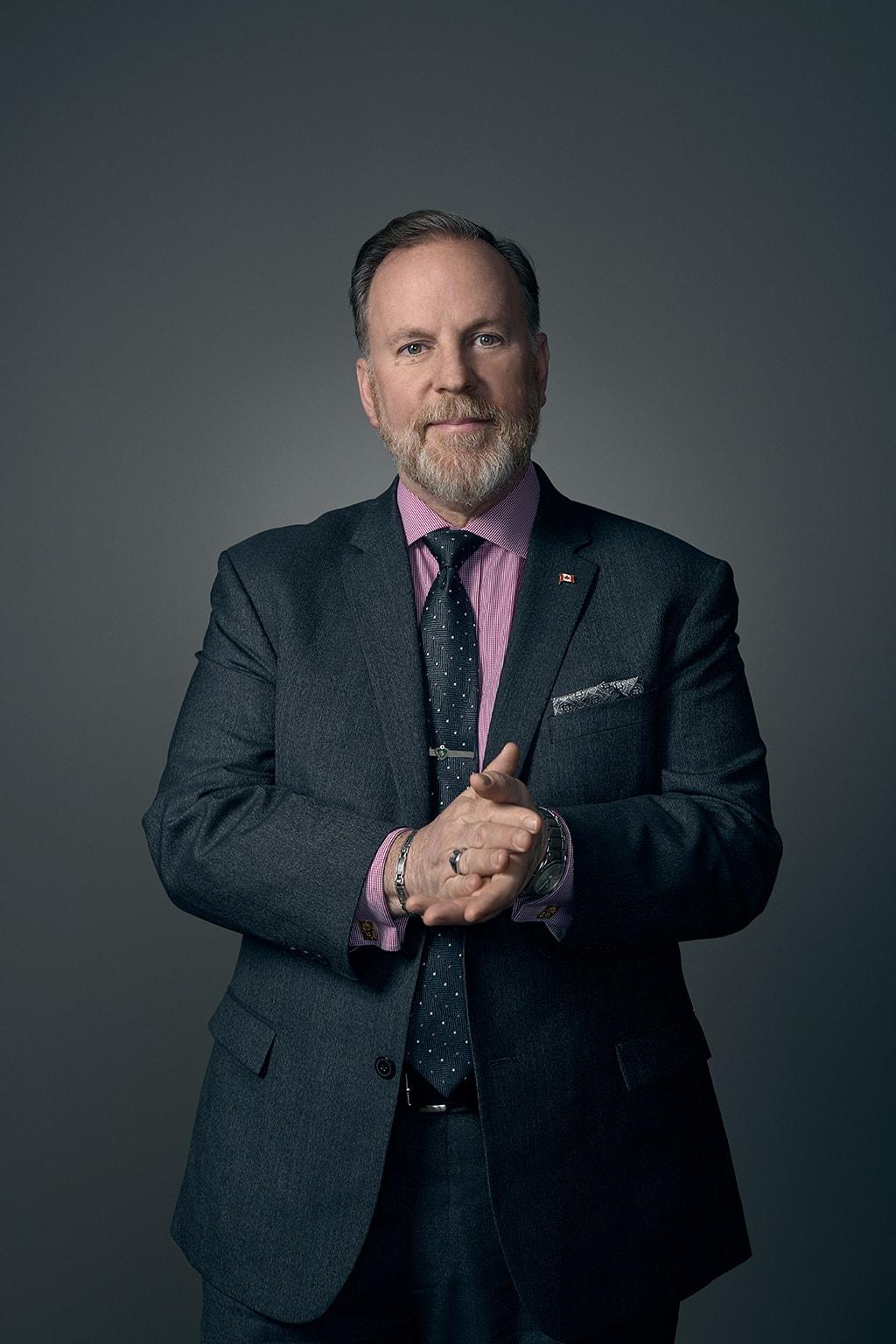 Bradley, Francis
President and CEO
Electricity Canada
Francis Bradley is the President and Chief Executive Officer of the Electricity Canada. Electricity Canada is the National Voice of Electricity and serves its electricity industry members through the work of expert professionals led by Bradley and directed by a Board of Directors made up of member CEOs. Bradley is the co-chair of the National Cross-Sector Forum, overseeing Canada's Action Plan for Critical Infrastructure. 
Prior to being named CEO in June 2019, Bradley managed Electricity Canada's day-to-day activities as Chief Operating Officer since 2014. During that time, he also acted as a member of the National Advisory Committee of Canada's Platform for Disaster Risk Reduction and was a co-chair with the Standards Council of Canada of the Smart Grid Standards Advisory Committee. Bradley led the association's Y2K initiative, and since 2000 has been responsible for Electricity Canada's Critical Infrastructure Protection (CIP) activities. A frequent speaker on public opinion towards electric utilities and restructuring of the electricity industry, he was a co-author for 5 years of the annual North American Electric Industry Outlook published jointly by the Washington International Energy Group and CEA.
Prior to joining Electricity Canada, Bradley was a consultant on public affairs, media relations and public opinion research, and worked in the banking and oil sectors in Canada. He holds an Honours Bachelor's Degree in Political Science from Concordia University, and served for two decades as a member of the External Board of Advisors of the Concordia's School of Community and Public Affairs.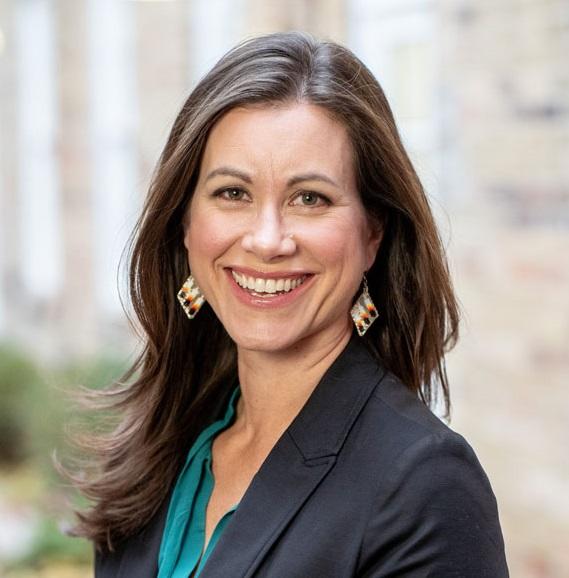 Bull, Tabatha
President and CEO
Canadian Council for Aboriginal Business
Tabatha Bull is Anishinaabe and a proud member of Nipissing First Nation near North Bay, Ontario. She is currently the President & CEO of Canadian Council for Aboriginal Business working with Aboriginal and non-Aboriginal businesses to help strengthen a prosperous Indigenous economy and Canadian market. Also, a member of the Ontario Chamber of Commerce board, Ms. Bull is committed to working with members to improve business competitiveness across all industry sectors. Prior to her current role as CEO, Tabatha joined CCAB in the fall of 2018 as Chief Operating Officer.
An electrical engineer from the University of Waterloo, she led the First Nations and Métis Relations team at the IESO, Ontario's electricity system operator. Supporting and advising Canada's energy sector, academics and organizations to ensure a collaborative approach with Indigenous leaders, communities, heads of industry and government, Ms. Bull sits as a member on both the Positive Energy Advisory Council and the C.D. Howe Institute's Energy Policy program.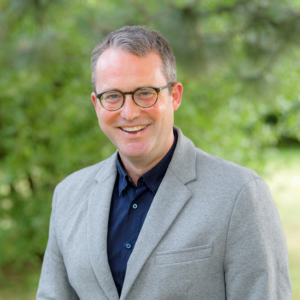 Carlson, Richard
Director, Energy Policy and Energy Exchange
Pollution Probe
Richard brings extensive energy policy and energy literacy experience, most recently at the Mowat Centre, at the University of Toronto. A recognized expert on energy policy and engagement, Richard has presented at numerous industry events and is frequently called on to provide media commentary. In addition to his Canadian work, he has worked professionally and academically on energy development and policy Europe, Central Asia, the Middle East and East Asia. Richard also sits on the board of Transition énergétique Québec, the Quebec government's energy transition agency.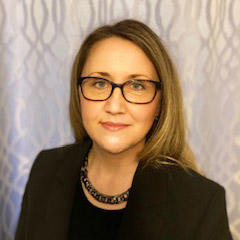 Clarke, Stephanie
Associate Deputy Minister, Natural Gas and Electricity
Alberta Energy
Stephanie joined the Government of Alberta in 2003 and has served as a member of the leadership teams for Environment and Parks, Municipal Affairs and Energy.
Prior to her most recent role as assistant deputy minister of Resource Stewardship within Environment and Parks, Stephanie served as the assistant deputy minister of Energy Policy, assistant deputy minister of Municipal Assessment and Grants, and held executive portfolios related to cumulative effects management, strategy development and foresight, and municipal sustainability.
Stephanie holds a Master of Arts degree in Political Science from Memorial University of Newfoundland.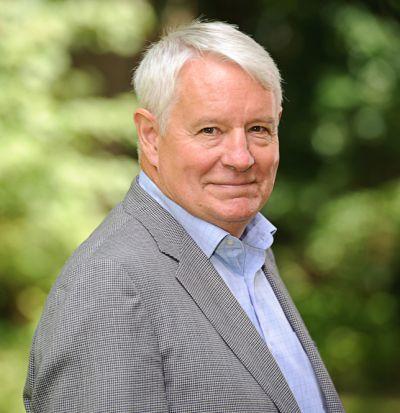 Cleland, Michael
Executive in Residence
Positive Energy
Mr. Cleland is a private consultant with extensive experience in energy and environment policy. He is a past Chair of the Board of Directors at the Canadian Energy Research Institute and chair of the Board of Directors of QUEST (Quality Urban Energy Systems of Tomorrow). In 2015, Mr. Cleland was named Canadian Energy Person of the Year by the Energy Council of Canada. He is formerly President and CEO of the Canadian Gas Association, Senior Vice President, Government Affairs for the Canadian Electricity Association, Assistant Deputy Minister, Energy Sector and Director General of the Energy Policy Branch at Natural Resources Canada. From 1987 to January 1990, he was Assistant Director, Resource Policy Division in the Department of Finance. Before joining the federal government, Mr. Cleland led a management training project for public servants in Zimbabwe and lectured in business-government relations at Dalhousie University and worked at the Nova Scotia Departments of Development and Municipal Affairs. Mr. Cleland was educated at the University of British Columbia (BA in political science 1972) and Queens (MPL urban and regional planning 1974).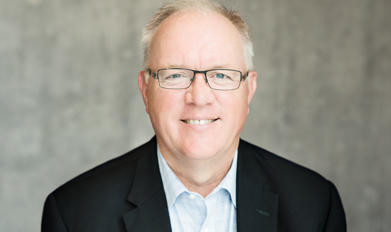 Collyer, David
Former President
Canadian Association of Petroleum Producers (CAPP)
David Collyer currently serves on corporate and not-for-profit Boards and provides energy-related consulting services. He recently retired as President and CEO of the Canadian Association of Petroleum Producers (CAPP). He was appointed to this position on September 15th, 2008, after serving as President and Country Chair for Shell in Canada. In his CAPP position, Mr. Collyer was responsible for leading CAPP's activities in education, communications / engagement and policy / regulatory advocacy on behalf of its members. Mr. Collyer held this position during a period of significant change in the energy sector and for the association. During his prior 30-year career with Shell, Mr. Collyer held a broad range of technical, business and senior leadership roles.  Mr. Collyer received a Bachelor of Science in Mineral Engineering (specializing in Petroleum) from the University of Alberta in 1977 and a Masters of Business Administration from the University of Alberta in 1978. He is a member of the Association of Professional Engineers, Geologists and Geophysicists of Alberta (APEGA) and the Society of Petroleum Engineers (SPE).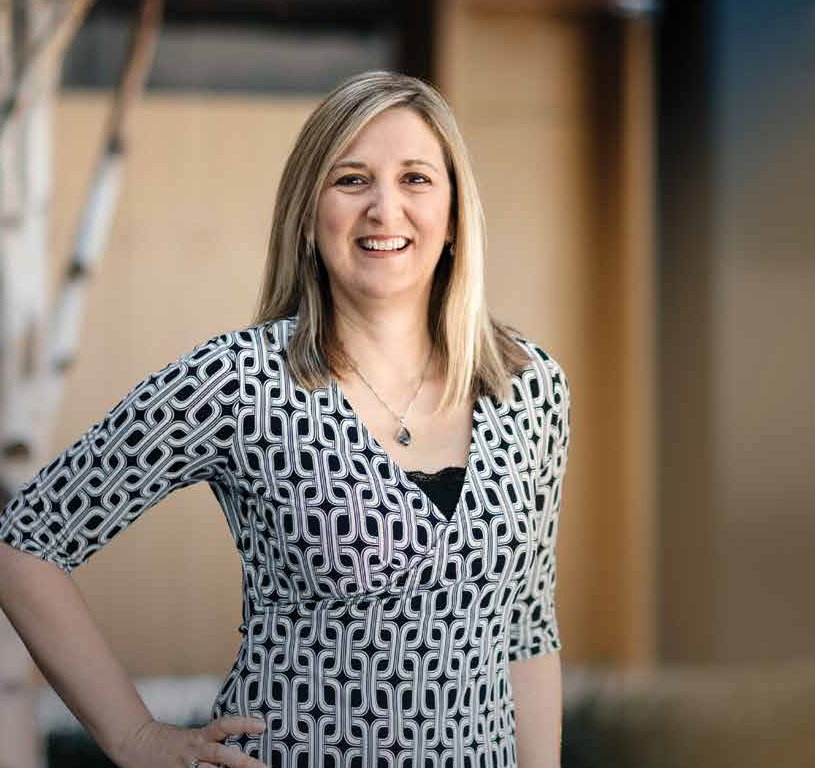 DelFrari, Rhona
Chief Sustainability Officer & Senior Vice-President, Stakeholder Engagement
Cenovus Energy Inc.
As Chief Sustainability Officer & Senior Vice-President, Stakeholder Engagement, Rhona works to ensure environmental, social and governance (ESG) considerations are embedded in the company's strategy and business plans. Rhona is also responsible for leading the company's communications efforts and building strong relationships with internal and external stakeholders. This includes working with Indigenous community members, government officials and community partners.
Rhona has been with Cenovus and its predecessor company since 2008 and previously held roles as Vice-President, Sustainability & Engagement, Principal of Strategy and Director, External Communications & Media Relations. Before joining Cenovus, Rhona spent several years as a journalist and senior leader in television newsrooms across the country including CBC and Global.
She has a combined honours degree in Journalism and Mass Communications from Carleton University and an MBA specializing in global energy from the University of Calgary's Haskayne School of Business.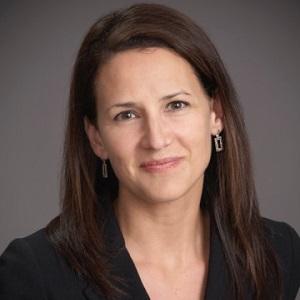 DeMarco, Lisa
Senior Partner and CEO
Resilient LLP
Lisa DeMarco has over two decades of experience in law, regulation, policy, and advocacy relating to energy and climate change.  Ms. DeMarco was previously a partner at Macleod Dixon LLP from 2002 to 2012, and a partner at Norton Rose Fulbright from 2012 to 2014.  She represents several governments, First Nations, and leading energy companies in a wide variety of natural gas, electricity, pipeline and energy storage matters before various regulatory agencies, including the OEB and the National Energy Board.  She has been an adjunct professor at Osgoode Hall Law School, is a guest lecturer at a number of law schools, and presents regularly.
Edwards, Niilo
Executive Director
First Nations Major Project Coalition
Niilo Edwards is the Executive Director of the First Nations Major Project Coalition and has been involved with the organization since its inception and establishment. In this role he is responsible for the overall strategy and growth of the organization including the Coalition's work to support its members with project development opportunities He has also served in an advisory capacity to the First Nations Financial Management Board, one of the fiscal institutions created under the First Nations Fiscal Management Act.
Niilo has history of working directly with First Nations on long-term comprehensive community planning initiatives and policy development in general. Previously, Niilo served as an advisor to the Chair of the Standing Senate Committee on Aboriginal Peoples for 7 years. Niilo received an education at the University of Ottawa, studying Public Administration and Applied Ethics.  He resides in Vancouver, BC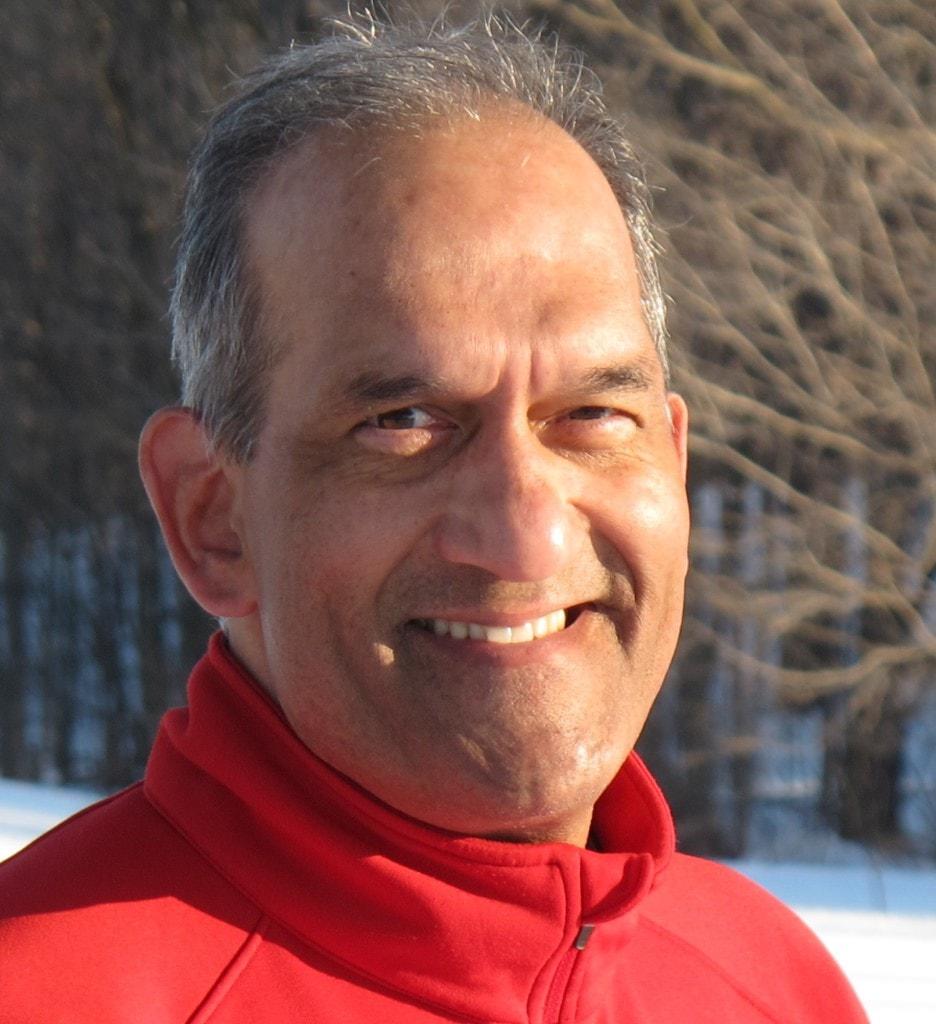 Henderson, Chris
President
Lumos Energy
Chris Henderson is Canada's pre-eminent Clean Energy Advisor to Aboriginal communities.  He advises Chiefs and Councils, Tribal Councils and Aboriginal Economic Development Corporations on how to effectively secure and leverage partnership positions in clean energy projects across Canada.  Chris also guides utilities, financial firms, corporations and governments on engaging and partnering with Aboriginal communities on clean energy opportunities.  Chris has worked on clean energy projects in every Canadian province and territory, and is an honorary member of seven Aboriginal communities.  His book, Aboriginal Power, was published in 2013.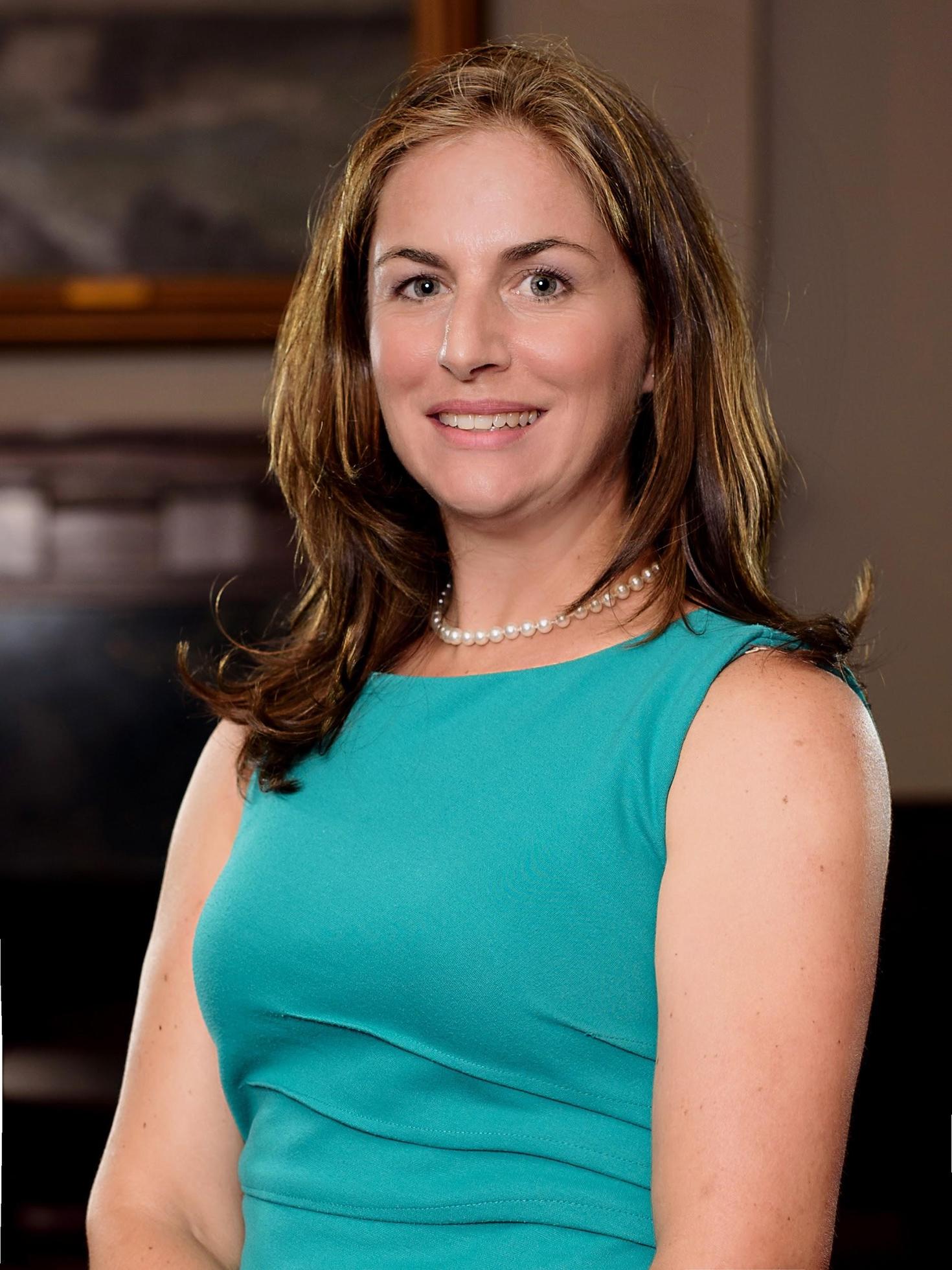 Leach, Tonja
Executive Director
QUEST (Quality Urban Energy Systems of Tomorrow)
Tonja Leach became Executive Director of QUEST on October 18, 2019, having been with QUEST since its inception in 2007 in a number of roles of increasing responsibility. She has been instrumental in establishing QUEST's extensive national network and ensuring that QUEST is known as the Canadian organization that accelerates the adoption of efficient and integrated community-scale energy systems in Canada by informing, inspiring, and connecting decision-makers.
Having spent the past 15 years in the downstream energy industry, Tonja is highly regarded as a strategic thinker and a doer with a passion for finding solutions to complex energy issues at the local level. Most recently, having been the Interim Executive Director and prior to that the Managing Director, Operations and Services, Tonja has taken a leading role in the operations of the organization, developing and implementing the infrastructure, systems and human resources required for QUEST to grow and support the Smart Energy Communities marketplace.
Prior to QUEST, Tonja worked for the Canadian Gas Association in communications since 2003. During that time Tonja acted as the secretariat for a coalition of 19 energy industry associations known as the Energy Dialogue Group, who came together to encourage the establishment of a national energy framework for Canada.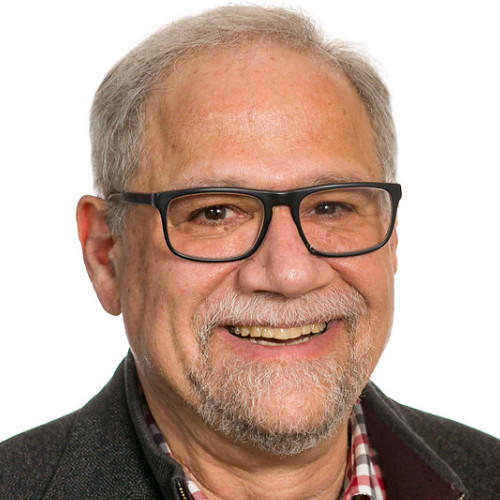 Legault, Louis
Past chair of CAMPUT
Director of Legal Services for la Régie de l'Énergie
Louis Legault was admitted to the Barreau du Québec in 1988. He has had an extensive general litigation practice, including regulatory work within Hydro-Québec's legal department, of which he was head of litigation from 2001 to 2003. Since 2008, Mr. Legault has been with the Régie de l'énergie as Commission Counsel and was appointed General Counsel of the Régie in October of 2012. Mr. Legault is also a Member of the Barreau du Québec's Disciplinary Committee, Chair of Canada's Energy and Utility Regulators (CAMPUT), Member of Québec's Municipal Commission's  Independent Committee charged with establishing the list of ethics Advisors in Municipal matters and is a member of the Montreal Barr Liaison Committee with the Régie de l'énergie.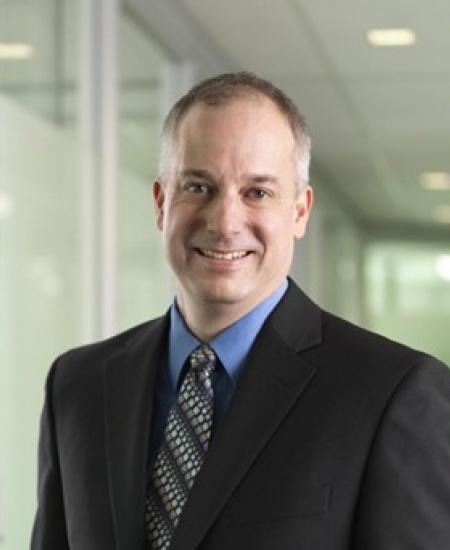 Lye, David
Vice-President Relations Canada and Sustainability
Ovintiv
Dave's responsibilities at Ovintiv include the leadership of its Government Relations and Sustainability teams, developing and advancing its public policy positions, strategies and programs and stewarding Ovintiv's corporate responsibility governance. Since the formation of Ovintiv, at the time known as Encana in 2002, Dave has held various Strategy, Government Relations, Environment, Health & Safety, Security and Corporate Responsibility leadership roles within Ovintiv's operating divisions and corporate groups. In this capacity, he has been significantly involved with the formulation and implementation of Ovintiv's environment, health, safety and sustainability strategies and policies as well as Ovintiv's approach to corporate responsibility, governance and external relations.
Dave holds a Bachelor of Science (Physical Geography) degree from Simon Fraser University and a Master of Science (Environment and Management) from Royal Roads University. Dave joined one of Ovintiv's predecessor companies as a Senior Environmental Specialist in 1998 after 10 years working as an environmental consultant and provincial regulator focused on environmental issues and environmental emergency response.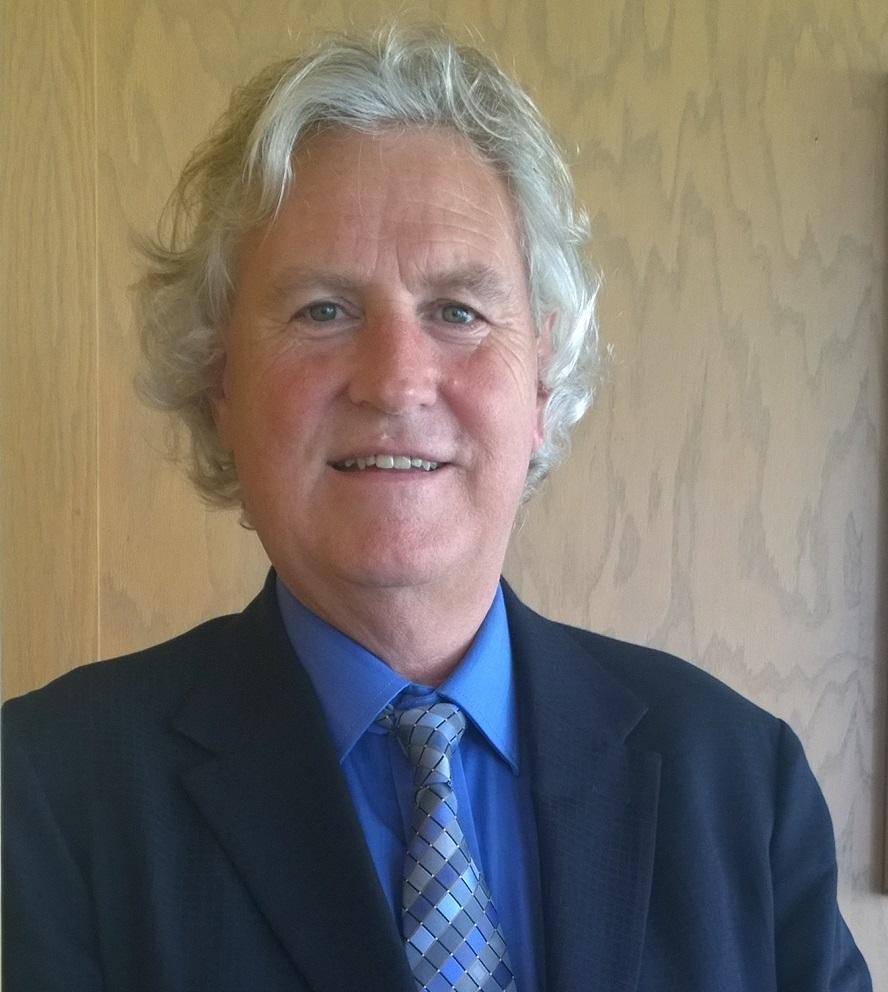 Morton, David
Chair and Chief Executive Officer
British Columbia Utilities Commission
Prior to being appointed as Chair and CEO, David served as Commissioner from November 2010 – December 30, 2015. Bachelor of Applied Science, University of Toronto; Professional Engineer (British Columbia); Licentiate in Accounting, Society of Management Accountants Canada; certified with the ICD.D designation in 2013 by the Institute of Corporate Directors. Consultant with over 25 years of experience in the information technology sector, specializing in project management, business and technical analyst services.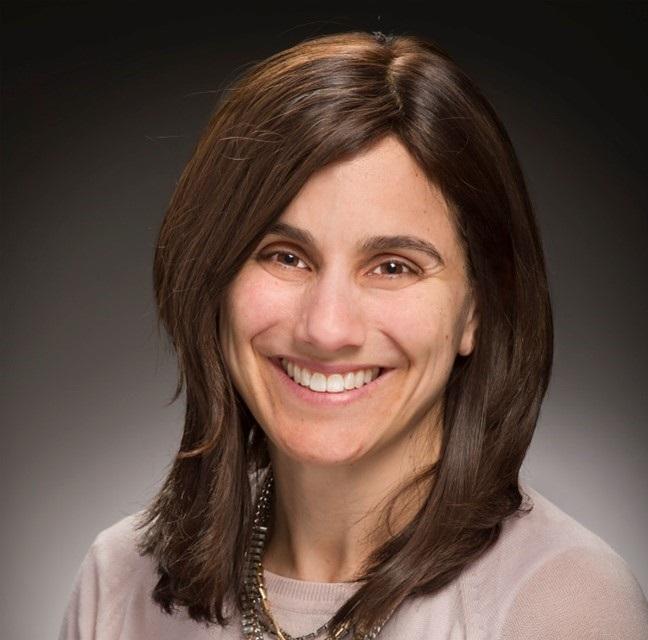 Scharf, Debbie
Associate Assistant Deputy Minister
Natural Resources Canada - Energy Systems Sector (ESS)
Debbie Scharf is responsible for spearheading one of the Government of Canada's signature energy initiatives, the transformation of regional energy systems.
ESS' mission is to help catalyze Canada's economic opportunities in the energy transition and drive governance for the energy enterprise to provide the Deputy Minister and the Minister with integrated decision-making. Central to this is Debbie's role in identifying and accelerating the development of regional growth opportunities that will provide Canada with an advantage as we transform to a net-zero economy.
Prior to this challenge, Debbie was Director General of Natural Resources Canada's Clean Fuel Branch. She assumed this role in spring 2020, on the eve of an unprecedented global pandemic, with the task of creating the embryonic branch from scratch. During the next two years, under Debbie's team-driven leadership, the Clean Fuels Branch was integral in delivering several of the government's central energy initiatives, the Hydrogen Strategy for Canada, the $1.5-billion Clean Fuels Fund and the implementation of $750-million Emission Reductions Fund.
Previously, Debbie served as Senior Director, Strategic Energy Policy; and Director, Office of Energy Efficiency, both at Natural Resources Canada. She also held various positions at Environment and Climate Change Canada advancing chemicals management, clean air and climate change files.
Debbie holds a Bachelor of Commerce from McGill University, and a Master Degree in Resource and Environmental Management from Simon Fraser University.
Simpson, Jeffrey
Retired Journalist
(National Affairs columnist at The Globe and Mail)
One of Canada's leading journalists, Jeffrey Simpson is the author of eight books and has won all three of Canada's leading literary prizes -- the Governor-General's award for non-fiction book writing, the National Magazine Award for political writing, and the National Newspaper Award for column writing (twice). He also won the Hyman Solomon Award for excellence in public policy journalism. His latest book, Chronic Condition : Why Canada's Health-Care System Needs to be Dragged into the 21st Century, won the Donner Prize in 2012 for the best book on public policy by Canadians. Jeffrey has been awarded honorary doctorates from the University of British Columbia, the University of Western Ontario, the University of Manitoba, l'Université de Moncton and Queen's University.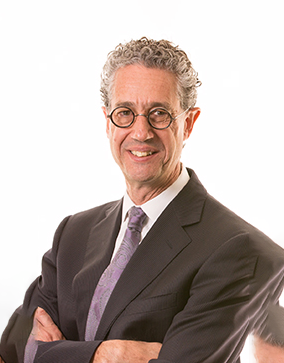 Tertzakian, Peter
Executive Director
ARC Energy Research Institute
An accomplished author, Peter's two best-selling books, A Thousand Barrels a Second (McGraw-Hill, NY 2005) and The End of Energy Obesity (John Wiley & Sons, NY 2009) provide insight into the dynamic world of energy transitions through a thoughtful and highly readable examination of economic, environmental and geopolitical pressures. His books have been translated into several languages including, Chinese, Japanese and Arabic. Peter's career began as a geophysicist in 1982, and then moved from oil and gas to the finance and economics sector in 1990.  This background combined with his entrepreneurial spirit, helped him rise from the trenches of hands-on oil exploration fieldwork to become an internationally recognized expert in energy matters.  Peter publishes ARC Energy Charts, a weekly journal of real-time business indicators, and writes a weekly column for Canada's National Newspaper, The Financial Post.
Peter has an undergraduate degree in Geophysics from the University of Alberta, a graduate degree in Econometrics from the University of Southampton UK, and a Master of Science in Management of Technology from the Sloan School of Management at MIT. In addition to his principal role at ARC Energy Research Institute, he is an Adjunct Professor at the University of Calgary and has lectured at many leading universities and conferences around the world.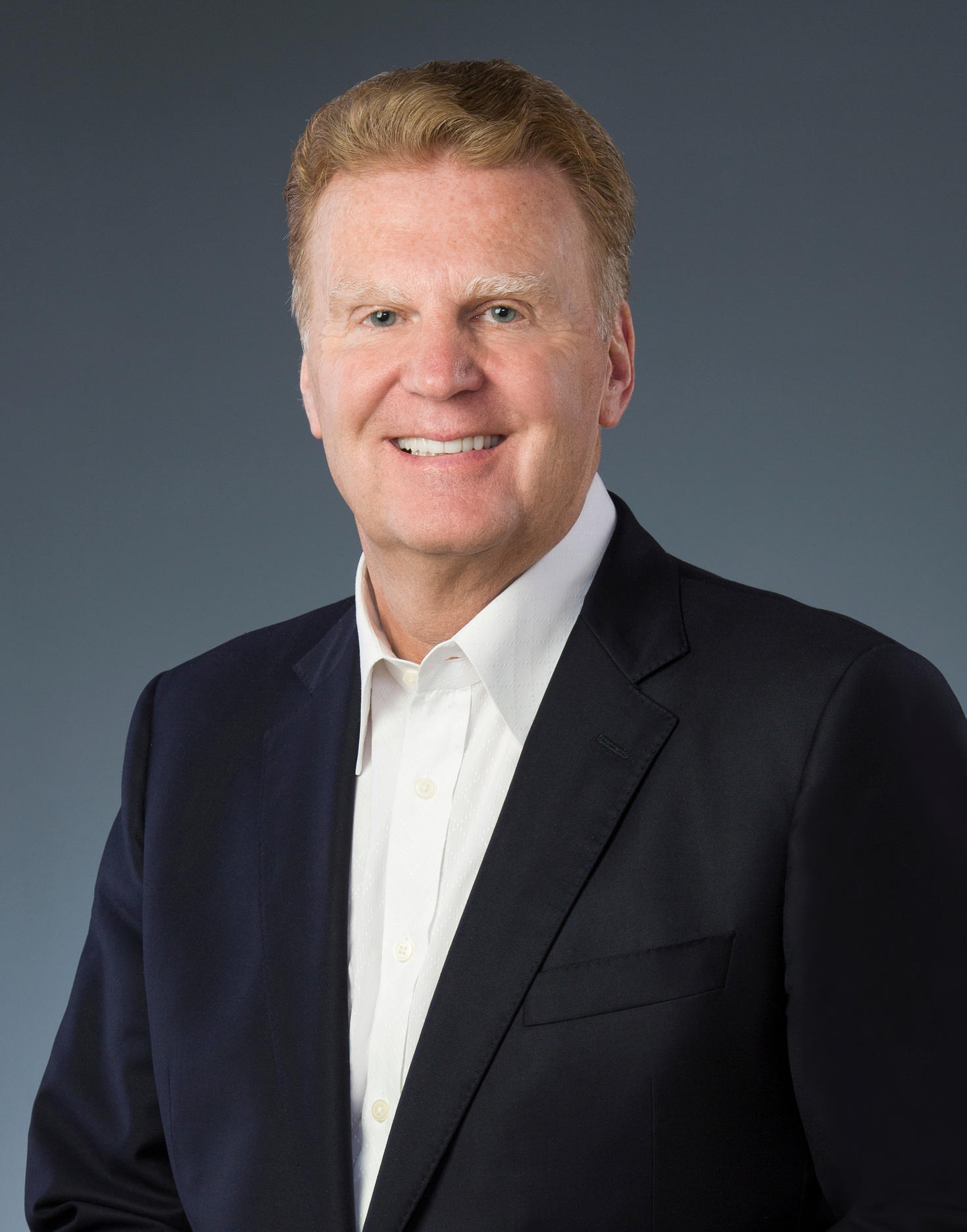 Bloomer, Chris
President and CEO
Canadian Energy Pipeline Association (CEPA)
Chris Bloomer has over 30 years of experience across a range of upstream, downstream, domestic and international energy businesses. He began his career at Shell Canada and moved with increasing responsibility from exploration and production to economics and corporate planning, oil sands development and operations, pipelines and oil and NGL marketing. Following his tenure at Shell, he was Senior Vice President and Chief Operating Officer of Castle Energy where he was responsible for the Canadian crude oil marketing business and US exploration, natural gas production and pipeline operations. Subsequently, he was a Founder, President and Chief Operating Officer at Talon Resources Ltd., a Latin American-focused midstream/pipeline project development and crude oil marketing company. Chris then went on to spend ten years as a senior executive with Petrobank Energy & Resources. Immediately prior to joining CEPA, he was Chief Executive Officer and Director at Connacher Oil and Gas Ltd. Mr. Bloomer has a degree in Geoscience from the University of Toronto, has served on several public and private Canadian energy company boards and is a member of The Association of Professional Engineers and Geoscientists of Alberta (APEGA).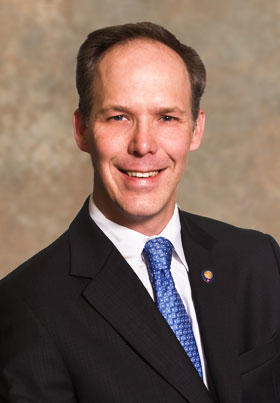 Cameron, Jason
Vice-President and Chief Communications Officer
Canadian Nuclear Safety Commission
Jason Cameron became Vice-President and Chief Communications Officer, Regulatory Affairs Branch, on May 31, 2013, where he leads the CNSC's strategic policy, communications and regulatory framework initiatives. He has dedicated the past two decades of his career to nuclear issues, regulatory policy and international relations. He joined the Atomic Energy Control Board of Canada (the CNSC's predecessor) in 1998 as a Safeguards Officer. Over the next 15 years, he assumed progressively senior roles including Chief of Staff, Secretary to the Management Committee, Head of Evaluation, and – most recently – Director General of Strategic Planning. In this capacity, he led the CNSC's planning and reporting processes and managed the coordination of intergovernmental, international and Aboriginal relations.
Before joining the Government of Canada, he was a Visiting Information Officer with the World Nuclear Association (then known as the Uranium Institute), based in London, England. Here, he was responsible for analyzing the impact of strengthened import/export controls on the international nuclear industry. He completed his post-graduate Master's degree in international relations and his Bachelor's degree in political science at the University of Calgary.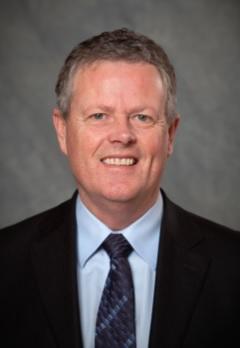 Dunn, Richard
Vice-President of Canadian Government Relations
Encana
Richard is responsible for federal and provincial government relations and policy development. Richard joined one of Encana's predecessor companies in 1986, where he held various technical and leadership positions. Since the formation of Encana in 2002, Richard has been significantly involved with the formulation and implementation of strategies which have stimulated increases in Canadian oil and natural gas activity. Richard graduated from the University of British Columbia with a Degree in Applied Science – Mechanical Engineering and from the University of Calgary with a Master's of Engineering Degree in Chemical and Petroleum Engineering.  Richard serves on the Business Council of British Columbia Executive Committee, the Board of the Canadian Chamber of Commerce and the Board of Directors for Geoscience BC. He also serves on the University of Calgary Senate and actively supports Calgary community and public education band programs.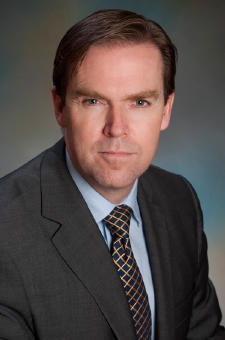 Egan, Timothy
President and Chief Executive Officer
Canadian Gas Association
Prior to his appointment, in September 2010, to be President and Chief Executive Officer of the Canadian Gas Association, he was President of High Park Group (HPG), a public affairs consulting firm. Mr. Egan serves as Canada's representative at the International Gas Union, sitting on the Executive Committee and as the Regional Coordinator for North America. Mr. Egan is publisher of the Energy Regulation Quarterly, and editor of the magazine Energy. He has an undergraduate degree in history from the University of Ottawa, and common and civil law degrees from McGill University. He was called to the Ontario bar in 1995. He is married to Patricia (nee Armstrong) and they have five daughters.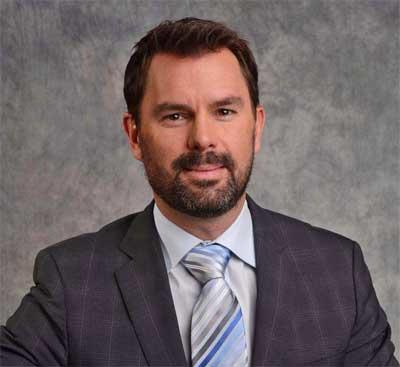 Gaulin, Jeff
Vice-President of Communications
Canadian Association of Petroleum Producers (CAPP)
Jeff Gaulin is responsible for enhancing public confidence in the Canadian oil and gas sector so that the industry can meet the growing energy demand in Canada and around the world. Over the course of his 20-year career, Mr. Gaulin has worked in the media, in the government and in the private sector, in a variety of fields including environment, electricity, health and bevrages. Mr. Gaulin holds a Master of Business Administration from the University of Victoria, a Master of Arts (Journalism) from the University of Western Ontario and a Bachelor of Arts from McGill University. He is of Métis origin from Ontario.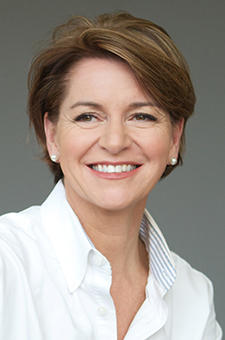 Hall Findlay, Martha
President and CEO
Canada West Foundation
Martha Hall Findlay joined the Canada West Foundation as President and CEO on September 1, 2016. Martha is a thought leader whose insight on issues such as pipelines, international trade, foreign investment and foreign affairs, energy and the environment, and supply management have framed the debate for decision-makers and everyday Canadians. Her career has been diverse, spanning law, technology, politics and public policy. Previously, Martha was the Chief Legal Officer of EnStream, a Rogers/Bell/TELUS mobile payments joint venture. As a lawyer, senior business executive and successful entrepreneur, Martha has more than 25 years of domestic and international experience with major multinationals as well as startups, primarily in telecommunications and technology.She was a member of Parliament from 2008 to 2011, and served as a member of the House of Commons Standing Committees for Finance; Transport; Government Operations and International Trade. She is currently Vice-Chair of the Board of Alpine Canada and a member of the Advisory Council for the New York Global Leaders Dialogue.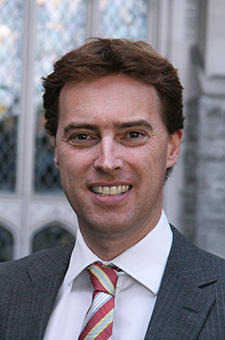 Holburn, Guy
Director
Energy Policy and Management Centre, Western University
Guy Holburn is the Suncor Chair in Energy Policy and an Associate Professor of Business, Economics and Public Policy at the Ivey Business School, University of Western Ontario. His area of expertise is in the intersection of business strategy and public policy. Much of his research is applied to strategy and policy issues in the energy and utilities sectors. He has been awarded major research grants by the Canada Foundation for Innovation, Olin Foundation, the University of California Energy Institute, California Public Utilities Commission, Ontario Centres of Excellence and the Social Sciences and Humanities Research Council of Canada. He is currently leading a multi-year research program on the regulation of the energy sector in Canada. He has published in leading economics and management journals, and has written for national media. Prior to his academic career, Dr. Holburn worked as a management consultant for Bain and Company in the U.K. and South Africa. He received his MA and PhD from the University of California, Berkeley, and his BA Hons. (First Class) from Cambridge University. Dr. Holburn is a board member of the Council for Clean and Reliable Electricity, and a member of the Advisory Roundtable for the Chair of the Ontario Energy Board.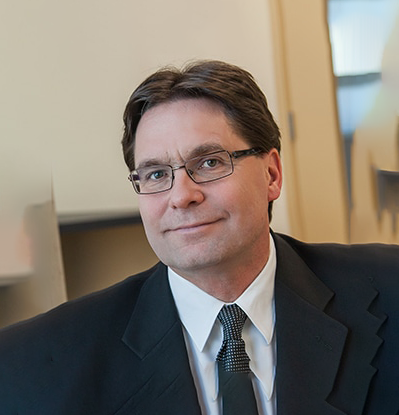 Hornung, Robert
President
Canadian Renewable Energy Association
Robert Hornung is the President & CEO of the Canadian Renewable Energy Association (CanREA) - the voice for wind energy, solar energy and energy storage solutions that will power Canada's energy future. Robert represents the interests of more than 250 member companies that are active in the deployment of these technologies in a variety of applications – from the residential to utility scale – in the Canadian market. Prior to becoming the founding President & CEO of CanREA, Robert served as the President of the Canadian Wind Energy Association (CanWEA) for 17 years, and also worked on climate change issues with the Pembina Institute, Environment Canada, the Organization for Economic Co-operation and Development and Friends of the Earth Canada. Robert is currently a part of the Advisory Council of Positive Energy, a University of Ottawa initiative.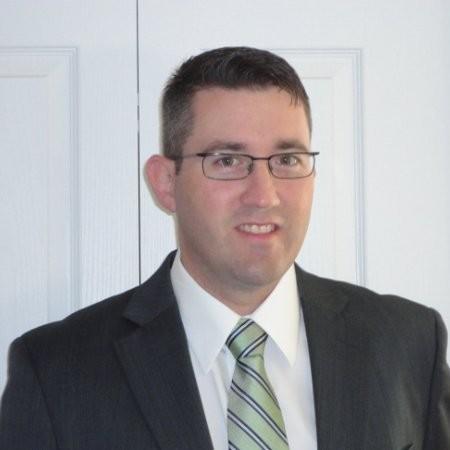 James, David
Associate Deputy Minister
Natural Gas and Electricity, Alberta Energy
David James has been with the Government of Alberta since 2011. He has held senior roles as Assistant Deputy Minister for Strategic Policy and Assistant Deputy Minister for Electricity and Sustainable Energy, both at Alberta Energy.
David previously served as a telecommunications officer with the Canadian Forces. He has an undergraduate degree in Chemical and Materials Engineering, and a Masters of Business Administration, both from the Royal Military College of Canada.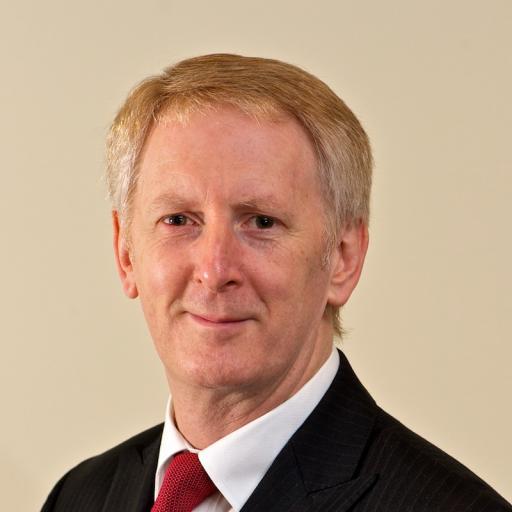 Jeakins, Paul
Commissioner and CEO
British Columbia Oil and Gas Commission
A native of Vancouver, British Columbia, Paul graduated from the University of Alberta in 1985 with a Bachelor of Science in Forestry and holds a Master of Science Degree from Royal Roads University. Prior to joining the Commission in 2006, Paul was a partner in a resource-consulting firm. Paul's roles at the Commission have included Chief Operating Officer, Deputy Commissioner of Regulatory Affairs and Stewardship and Manager of Audits. In October 2011, he accepted his current position as Commissioner and CEO, where he is the strategic and operational leader of the Commission. Paul brings 30 years of expertise to the role in organizational leadership, regulatory and strategic planning, decision-making and financial management. He is Chair of the Western Regulators' Forum Executive Board and a Board member of the Petroleum Technology Alliance of Canada (PTAC).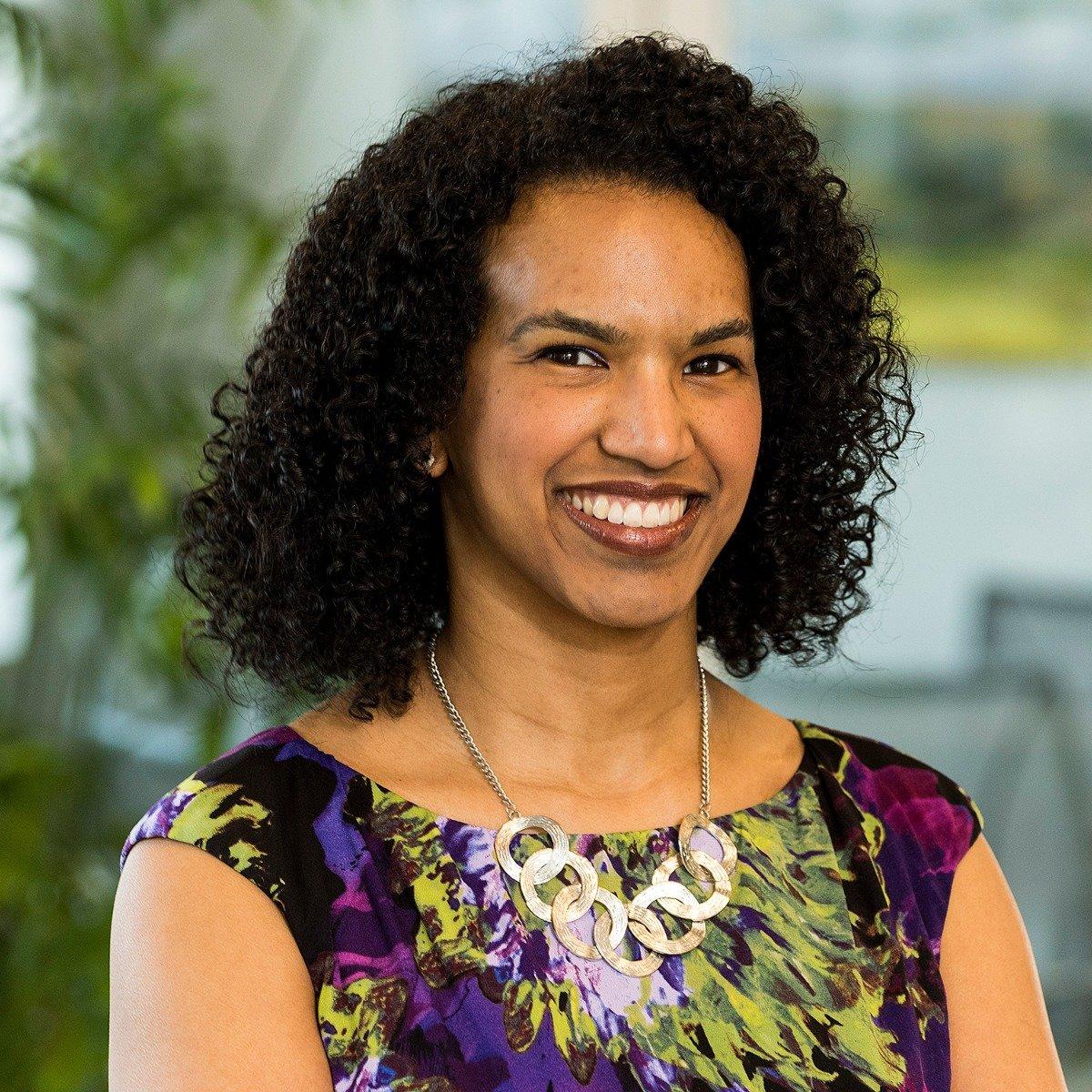 Joseph, Shannon
Vice President of Government Relations
Canadian Association of Petroleum Producers (CAPP)
Shannon Joseph joined CAPP in May 2018 and her responsibilities include leading and coordinating CAPP's federal government engagement, provincial government relations in Quebec and Ontario as well as CAPP's Indigenous relations work.
Shannon is an experienced policy and government relations professional with a passion for sustainable development and opportunity creation for Canadians and people around the world. A civil engineer by training, Ms. Joseph began her career in contaminated site remediation before pursuing graduate studies in the use of remote sensing technologies to enhance water quality protection in rural water distribution systems. Since then, she has built a reputation for effectiveness in organizational development, governance and advocacy, through leadership positions with an international NGO, as acting Executive Director of the Nunavut Association of Municipalities and in senior leadership positions with the Federation of Canadian Municipalities (FCM) where she recently held the position of Program Director of FCM's $75 million Municipalities for Climate Innovation Program.
In her nine years with FCM, Ms. Joseph has provided policy, research and advocacy leadership on federal files related to environment, infrastructure and development including the Fisheries Act, the Canadian Environmental Assessment Act and long-term federal infrastructure funding programs. She has also built a network municipal organizations, infrastructure and environmental organizations as well as government and political stakeholders at the federal level. Ms. Joseph brings a national and community lens to the challenge of sustainable development in Canada.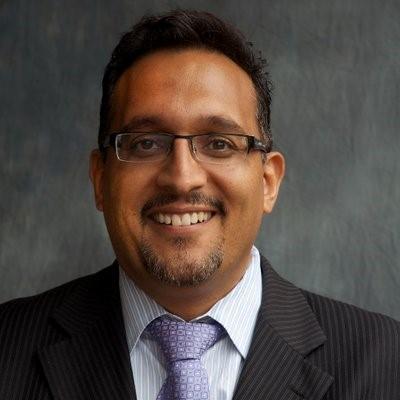 Khosla, Jay
Assistant Deputy Minister, Energy Sector
Natural Resources Canada
Jay Khosla joined Natural Resources Canada (NRCan) in 2009 and assumed his current role in July 2013. Mr. Khosla leads the stewardship of NRCan's energy sector in advancing Canada's international and domestic energy policy agenda. In this position, Jay actively promotes the responsible development of Canada's vast energy resources by collaborating with international, subnational, Aboriginal, industry, non-governmental and intergovernmental partners and agencies. A central focus of his efforts is maximizing Canada's energy advantage by fostering and implementing a sustainable pan-Canadian approach to the development, production and distribution of Canada's diverse energy mix in areas such as oil and gas, hydro and renewable power, nuclear technology, and energy innovation and efficiency.
Previously, Jay was ADM of the Major Projects Management Office. Jay holds a Master's degree in Public Administration from Dalhousie University and a Bachelor of Arts degree in History from the University of Ottawa. He is also a graduate of the Government of Canada's Accelerated Executive Development Program (AEXDP). Mr. Khosla is actively involved as a leadership mentor, champion of the Young Professionals Network and active community volunteer.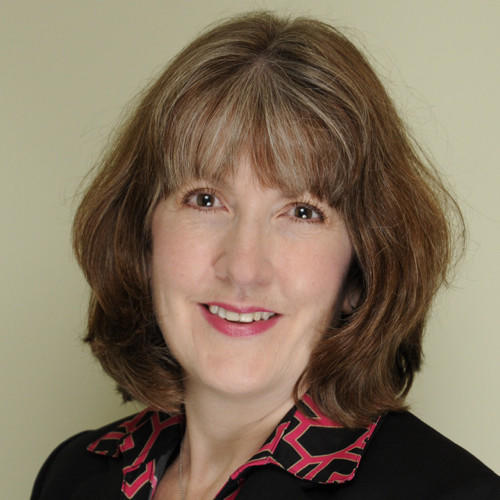 Korol, Barbra
Executive Director, Strategic Policy Branch,
Alberta Energy
Barbra Korol is the Executive Director, Strategic Policy Branch, Alberta Department of Energy. As a steward of Alberta's energy system, the Department of Energy and its leadership team take a proactive approach to engaging the many perspectives, relationships and interactions within
Government, industry and stakeholders. Ms. Korol leads a professional services branch which supports and enhances strategic capacity at Alberta Energy. She also provides leadership, strategic direction and translates Alberta's interests on intergovernmental energy processes.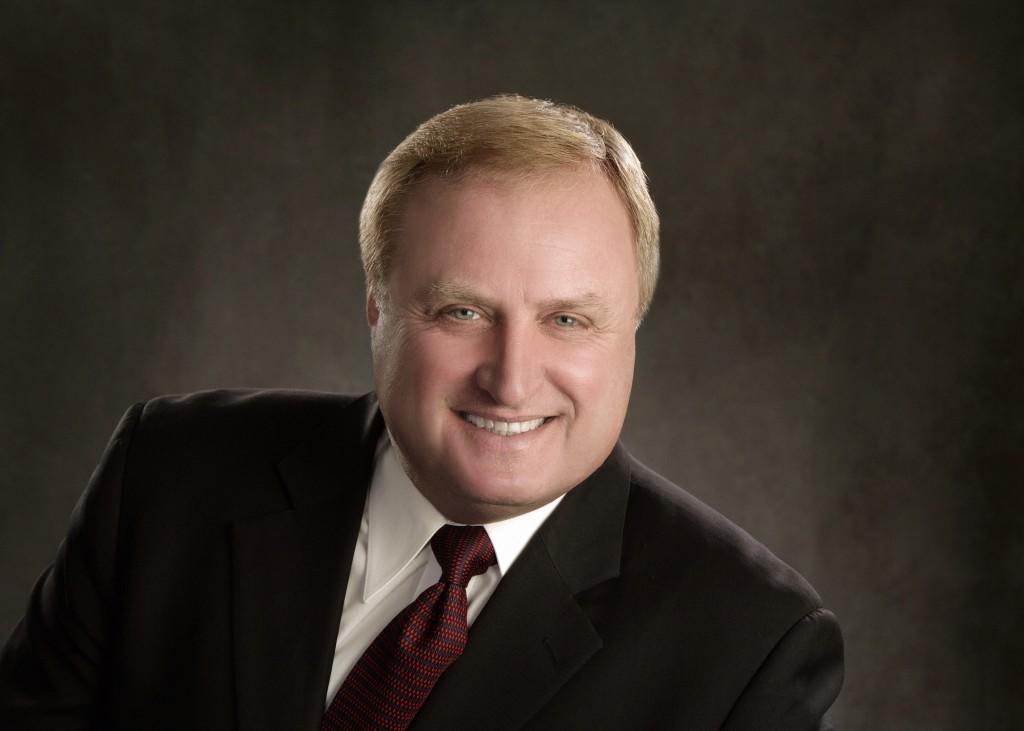 Marchi, Sergio
President and Chief Executive Officer
Canadian Electricity Association (CEA)
As President of CEA, Mr. Marchi acts as spokesperson on issues of national concern to the electric utility industry. The Honourable Sergio Marchi was elected as a Toronto City Councillor in 1982, and was subsequently elected as the Member of Parliament representing the Toronto riding of York West in 1984. During his time in the federal government, he served as Cabinet Minister in three key portfolios: International Trade; Environment; and Citizenship and Immigration. After voluntarily leaving the political arena in 1999, Mr. Marchi was appointed Canadian Ambassador to the World Trade Organization (WTO) and the United Nations (UN) Agencies in Geneva, where he served for five years. In 2003, he was nominated by the Canadian government and the UN Secretary General to serve as Commissioner on the UN Global Commission on International Migration, a position he held until 2005. Prior to joining CEA, Mr. Marchi held a number of positions in the private sector, and was a frequent public speaker and commentator on international issues, including global migration, international economy, trade, and investment. Mr. Marchi is also a visiting professor at the University of Ottawa in the Graduate School of Public and International Affairs. Mr. Marchi graduated from York University with an Honours Bachelor of Arts Degree in Urban Planning. He is married, with two children.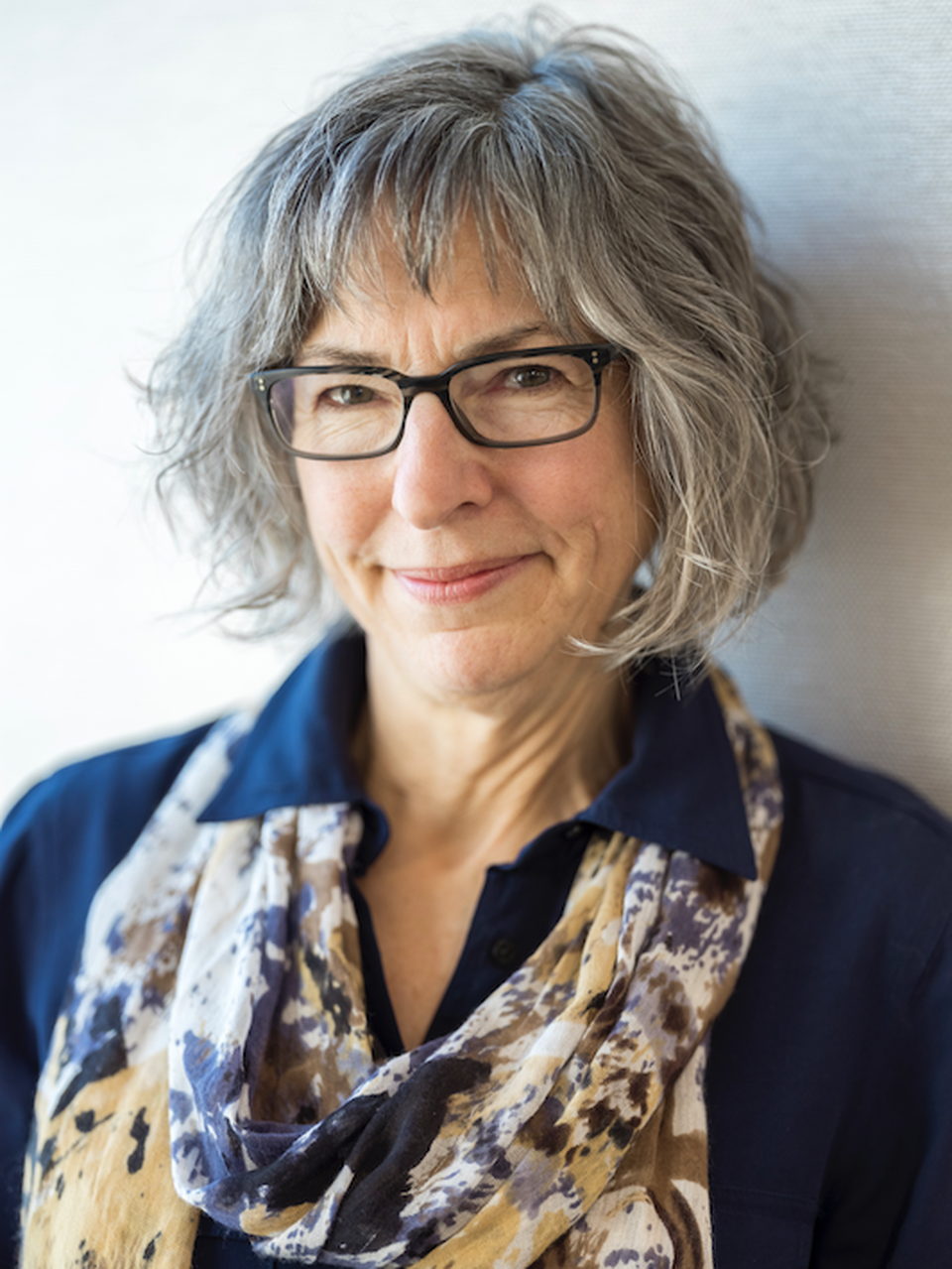 Romero, Joy
CEO
Clean Resource Innovation Network
Joy Romero, P.Eng, MBA PM, ICD.D, FCAE has worked in steel, iron ore, coal and oil and gas. She joined Canadian Natural in 2001 to develop the Horizon Oil Sands Project. She has served as a School Trustee, Chair of the Governing Council of Athabasca University, and advisor to several NSERC chairs. Joy is currently Chair of the Clean Resource Innovation Network and Vice Chair of the Petroleum Technology Alliance of Canada as well as past Board Chair of Canada's Oil Sands Alliance. She is a member of the Business Leaders Advisory Council for Athabasca University and the Faculty of Science Dean's Circle for the University of Calgary. Joy is an inductee of the Canadian Petroleum Hall of Fame and a past member of the Science, Technology & Innovation Council for Canada.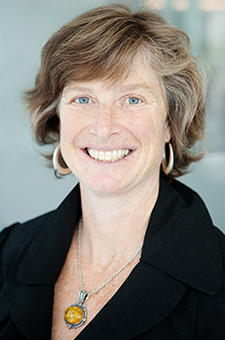 Smith, Merran
Executive Director
Clean Energy Canada
Merran Smith leads a team working to inform and inspire policy leadership on renewable energy and zero-carbon transportation. She is a 2014 recipient of the Clean16 Award, which recognizes leadership in sustainability and clean capitalism. She writes and speaks extensively on the opportunities for Canada in the global low carbon economy. She also received the Wilburforce Foundation Award for Outstanding Conservation Leadership, and a Transformative Leadership Award from the Seasons Fund for Social Transformation. Prior to her work with Clean Energy Canada, Ms. Smith helped create and implement the historic Great Bear Rainforest conservation agreement that today protects more than two million hectares of British Columbia while forging new economic models for coastal First Nations communities.