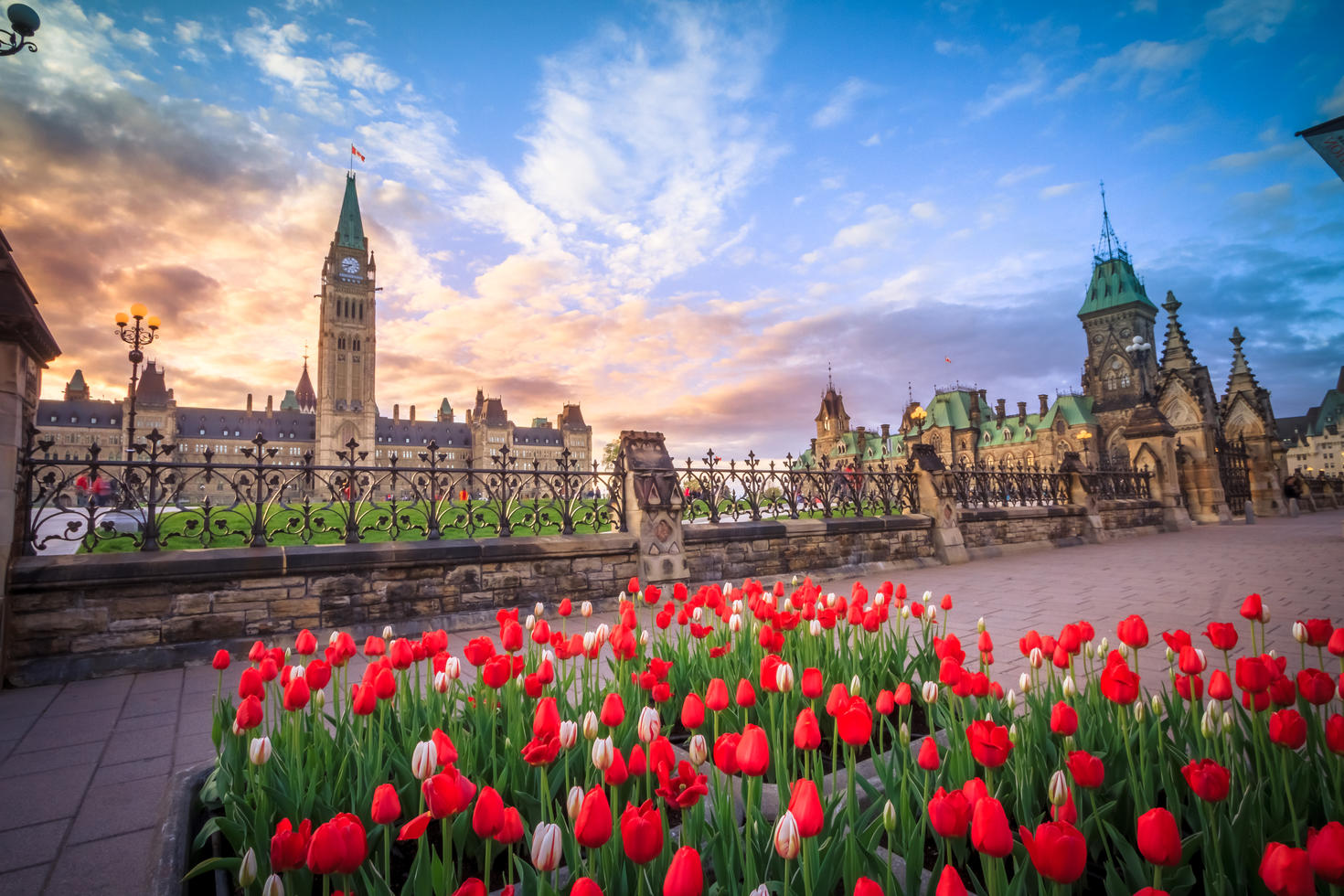 University of Ottawa policies and regulations set out guiding principles or courses of action to be consistently followed under specific conditions. Exceptions require the prior consent of an approving authority, very often the Administration Committee.
The University of Ottawa has many policies governing health and safety in the workplace, including:
Safety Data Sheets and Chemical Labelling
Safety data sheets (SDS)
Hazardous products - The University of Ottawa subscribes to the ChemWatch database of more than 13 million safety data sheets (SDS/MSDS) provided by manufacturers of pure compounds, products and mixtures. This database enables students and staff to review these SDS in multiple languages. Access is available on campus networks or via VPN.

Biohazardous products -  Pathogen Safety Data Sheets (PSDS) are produced for personnel working in the life sciences as quick safety reference material relating to infectious microorganisms.
Labels
The product (supplier) label serves as one of the primary sources of information about the contents of a container. It is vital that the information depicted is properly understood by end users. The label must be bilingual (French/English) and legible. If the supplier label becomes damaged or unreadable for any reason, the label must be replaced with a workplace label containing the following information:
Product identifier (product name matching that on the SDS),

Information for the safe handling of the product, and

A statement that the SDS is available
Information for the safe handling of the product refers to precautions that a person must take to minimize potential adverse health effects or injury. These precautions can be conveyed through pictures, words, symbols or equivalent means and are usually available on the SDS.
Personal Protective Equipment
Personal protective equipment (PPE) is any kind of clothing, eyewear or other apparel that protects the users from hazards present in their work environment or that they might encounter in their daily activities. 
Safety Glasses
Please visit the University's guideline on PPE. It is important to note that not all safety eyewear is suitable for all potential hazards in the laboratory, but safety glasses are primarily designed to protect one's eyes from flying objects. Prescription eyewear is never to be considered safety eyewear.
Lab Coats
According to the University's guidelines on PPE, "lab coats must be worn at all times when working in the laboratory using hazardous materials."  The Health, Safety and Risk Management Office suggests that ALL personnel, whether employee, student, volunteer or visitor, wear an appropriate lab coat at ALL times within the laboratory environments.
Gloves
Though gloves can be a very useful piece of PPE, it is important to use them correctly. All gloves are not impermeable to all materials. It is therefore very important to verify the manufacturer's specifications for your gloves before using them. You may also make use of the glove guide to choose the correct type of glove for the work to be conducted.
Equipment Decontamination and Decommissioning
Before discarding any equipment, please fill out our Equipment Decommissioning Form. The form must be filled and attached to the equipment prior to removal. In order to document that the proper decontamination and decommissioning procedures have been followed, the HSRM Team must sign the forms before any equipment can be discarded. Lastly, fill out the Facility Management Office's  Equipment - Acquisitions | Decommissioning | Moves online form so that the equipment can be removed from their electrical inventory.
Please note, all small electronic equipment must be placed in the electronic recycling container on the first floor behind the elevator 1.
Are you looking to decommission a laboratory? Contact us for more information
For international shipments: Help Us Help You
So that we can properly and efficiently assist you, you will need:
Request a commercial invoice online to help your shipment pass through Customs and avoid import duties

Note: A commercial invoice is only necessary if the destination for your shipment is outside Canada.

Note: We require a minimum of 48 hours notice to prepare your commercial invoice.

A shipping document, such as a FedEx waybill, available from the RGN Receiving Department (room 1129A).

Note: The forms vary depending on whether your parcel's destination is domestic or abroad. Do not complete Section 4 (Shipment Information) and do not sign the document; we will do that for you.

A suitable shipping container.

Saf-T-Pak sells many great examples

As long as a shipping container is in good condition, it can continue to be reused.

The correct safety marks for your container. We maintain a supply of the regularly used stickers.
Important considerations when shipping with dry ice
If you must send a frozen shipment using dry ice as a refrigerant, make sure you have both an insulated shipping container (comprised of a Styrofoam/polystyrene inner box and a rigid cardboard outer box), and of course, a suitable quantity of dry ice. We recommend 2.5 kg of dry ice per day for every day you expect it to be in transit. To avoid the likelihood of pressurized carbon dioxide rupturing your parcel, only tape the centre where the flaps meet on top of the box.
Shipping risks
Shipping companies like FedEx have mastered the logistics of getting parcels from one point to another, but things don't always go as planned.
How will you react if you learn your parcel has gone missing en route?  Will you be able to send another sample/specimen? 

If you must send your parcel on dry ice, we strongly recommend that you only send it on a Monday or Tuesday. If you choose to send it later in the week and it ends up on a loading dock late Friday afternoon, there's a good chance the dry ice will have completely evaporated before it reaches the intended recipient and your samples will have thawed.

You may require other documentation, like an import permit, for the receiving country. These often take several weeks to obtain, so contact us early in the process to discuss.
Recordkeeping
The TDG Regulations require copies of all paperwork to be held for a period of two years. Electronic copies are acceptable. Additional information concerning the Transportation of Dangerous Goods is available on the uOttawa Office of Risk Management's website.