As Franco-Ontarians prepare to commemorate their annual flag day across the province, the Centre de recherche sur les francophonies canadiennes (CRCCF) will proudly celebrate reaching the venerable age of 65, as it launches its 2023–2024 programming.
A roundtable bringing together four researchers who've led the centre at different times — Yves Frenette, Pierre Foucher, Anne Gilbert and Lucie Hotte — as well as an exhibition covering the centre's 65 years will reflect the unique role the centre plays among francophones in Ontario, across Canada and throughout North America. Titled Le CRCCF à l'avant-garde, the exhibition is the work of co-curators Anne Gilbert, professor emerita in uOttawa's Department of Geography, and Lucie Hotte, professor in the Département de français and centre director, with centre colleagues Alice Cocunubová, Olivier Lagueux and Ghislain Thibault.
"The CRCCF has a special place in studies on Canada's francophones," says Department of History professor Michel Bock, who, as acting director, will oversee the 65th anniversary celebrations of the CRCCF, the oldest centre researching French Canadian literature, culture and history, founded in October 1958 as the Centre de recherche sur la littérature canadienne-française. "No other institution in the country combines the roles of research centre,  publication centre and archival fonds repository, focused on the Canadian francophonie. This allows us to attract researchers from diverse disciplines and all regions of the country, with whom we're increasingly forming ties," says Bock, a Franco-Ontarian historian who edits Amérique française, one of two centre collections published in collaboration with University of Ottawa Press.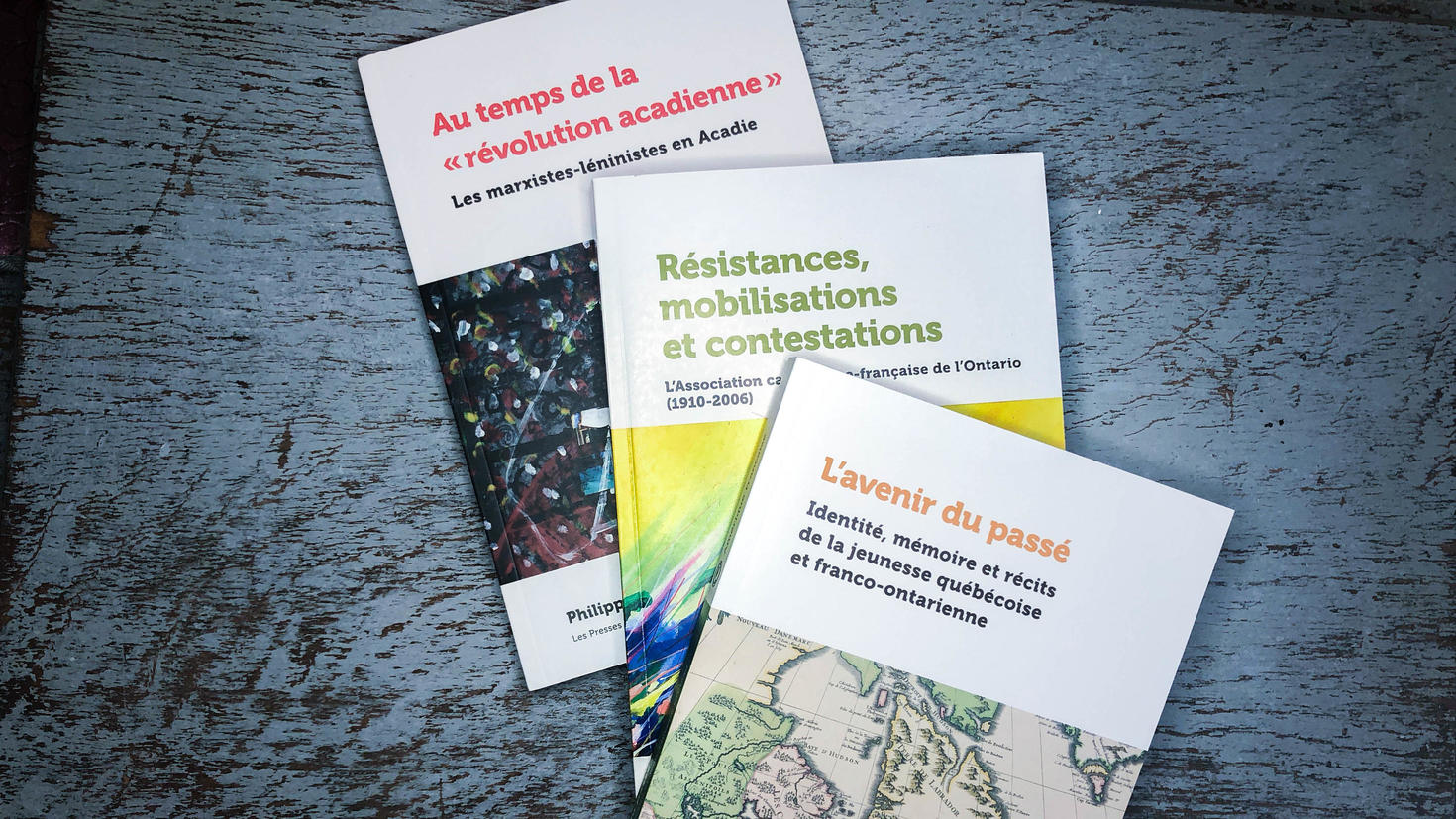 Adapting research to Francophones' realities
Over the last six decades, and under the leadership of successive centre directors — Paul Wyczynski (1958–1973), Pierre Savard (1973–1985), Yolande Grisé (1985–1997), Robert Choquette (1997–2000), Jean-Pierre Wallot (2000–2006), Yves Frenette (2006–2010), Anne Gilbert (2010–2015), Pierre Foucher (2015–2018) and Lucie Hotte (since 2018) — the centre has sought to broaden and diversify its mandate and scholarly profile in the academic milieu and in Franco-Ontarian and Francophone communities.
Having become a major hub of French-Canadian intellectual life, the centre was renamed the Centre de recherche en civilisation canadienne-française in 1968, during Savard's term. It held this name until 2022, when it became the Centre de recherche sur les francophonies canadiennes, to better reflect the new identities and demographics of Francophones in Canada, in part, due to immigration.
The centre has taken on an increasingly interdisciplinary quality, incorporating history and fine arts, but also language law, education, sociology, political science, health and immigration to its research areas, which now are organized around four main areas: health, culture, history and society. 
A well-kept heritage
Keeping documentary evidence of the history and culture of Franco-Ontarian and Franco-Canadian communities is an integral part of the centre's mission. The repository of over 600 archival fonds, including those of the Association canadienne-française de l'Ontario and the daily Le Droit, the centre now is one of the major archival centres for Canada's Francophones, and the main one in terms of French Ontario. Centre publications, which include the journals Mens, @nalyses and Francophonies d'Amérique, are available through the Érudit database.
The centre plays a crucial role in documenting and analyzing developments in intellectual life and socio-cultural and political movements that have shaped Franco-Ontarian identity, such as the mobilization around Regulation 17 (1912–1927), which had sought to limit French in schools, or that in favour of saving the Montfort Hospital (1997–2002), led by the late Gisèle Lalonde.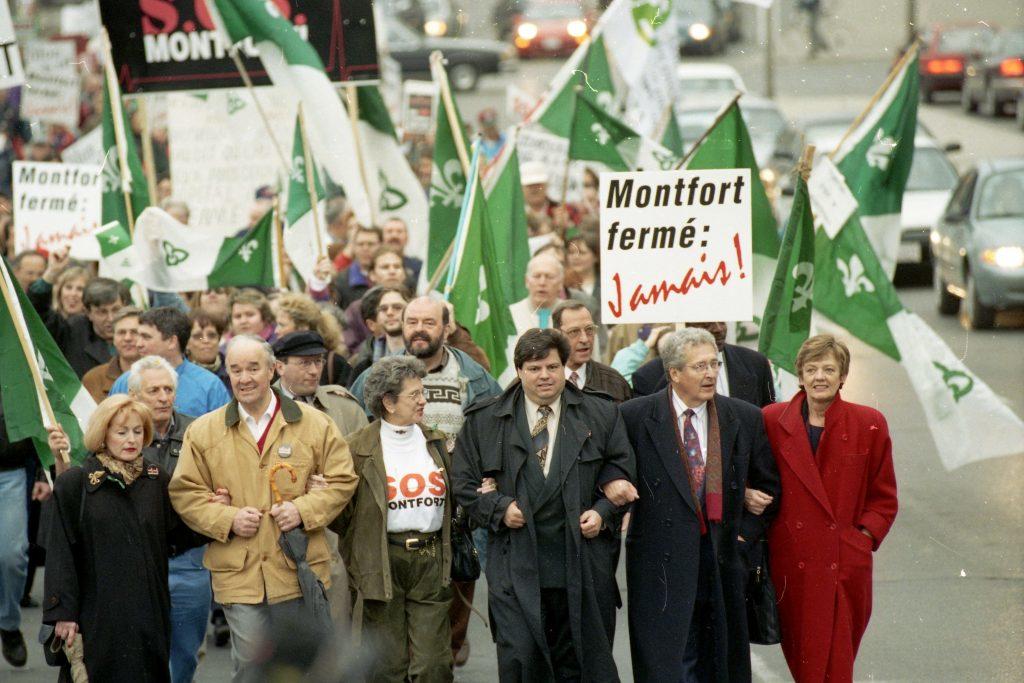 An essential actor in French Canada
"We were very present during the crisis around the dismantling of Laurentian University in 2021, and we are as well to support the establishment of a standalone university in northern Ontario," says Bock, a Sudbury native.  The centre was also heavily involved in organizing the Franco-Parole III symposium on the future of Canada's francophone universities. It's recognized as a linchpin in mobilizing researchers across Canada on the francophonie within the current university environment.
"We're committed to helping maintain the vitality of French on the University campus through our scholarly output, through knowledge dissemination in French and through strengthening synergistic collaboration with our partners in the College of (Francophone) chairs and the CIRCEM (Centre for Interdisciplinary Research on Citizenship and Minorities)," says Bock, who sees the creation of a vice-presidency responsible for the francophonie as a gesture with strong symbolic value. "We want to help bring together members of the research community interested in the francophonie, and organizing the annual CRCCF symposium during the 91st ACFAS conference, at the University of Ottawa, is the perfect embodiment of this approach."