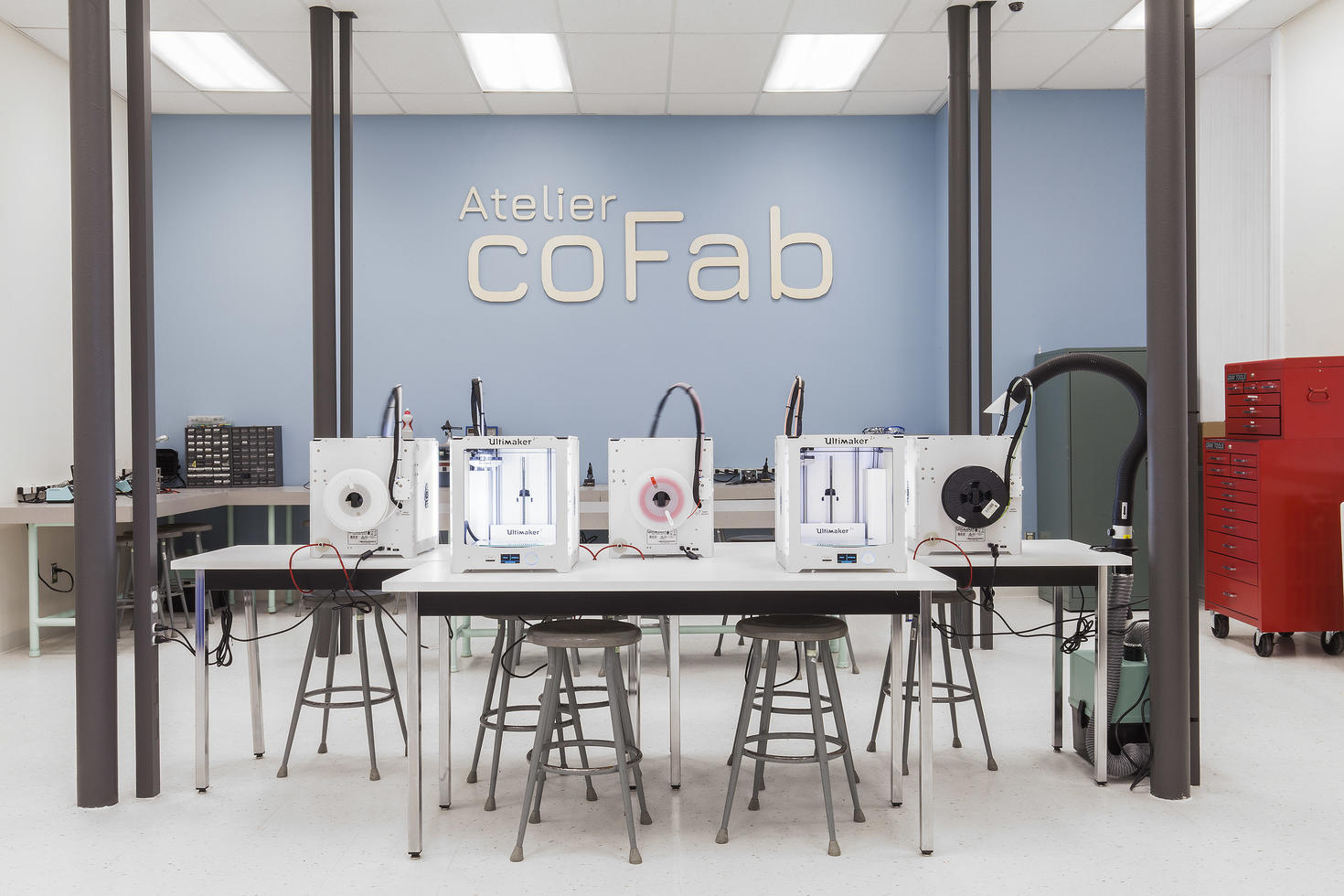 Discover the facilities and resources offered by the Department of Visual Arts
PMO
Students have access to innovative and industry-leading technology as well as traditional equipment which they can borrow from the Photo Media Office to be used in their artistic projects. PMO provides the students with a vast selection of cameras, projectors, monitors, sound equipment, and more.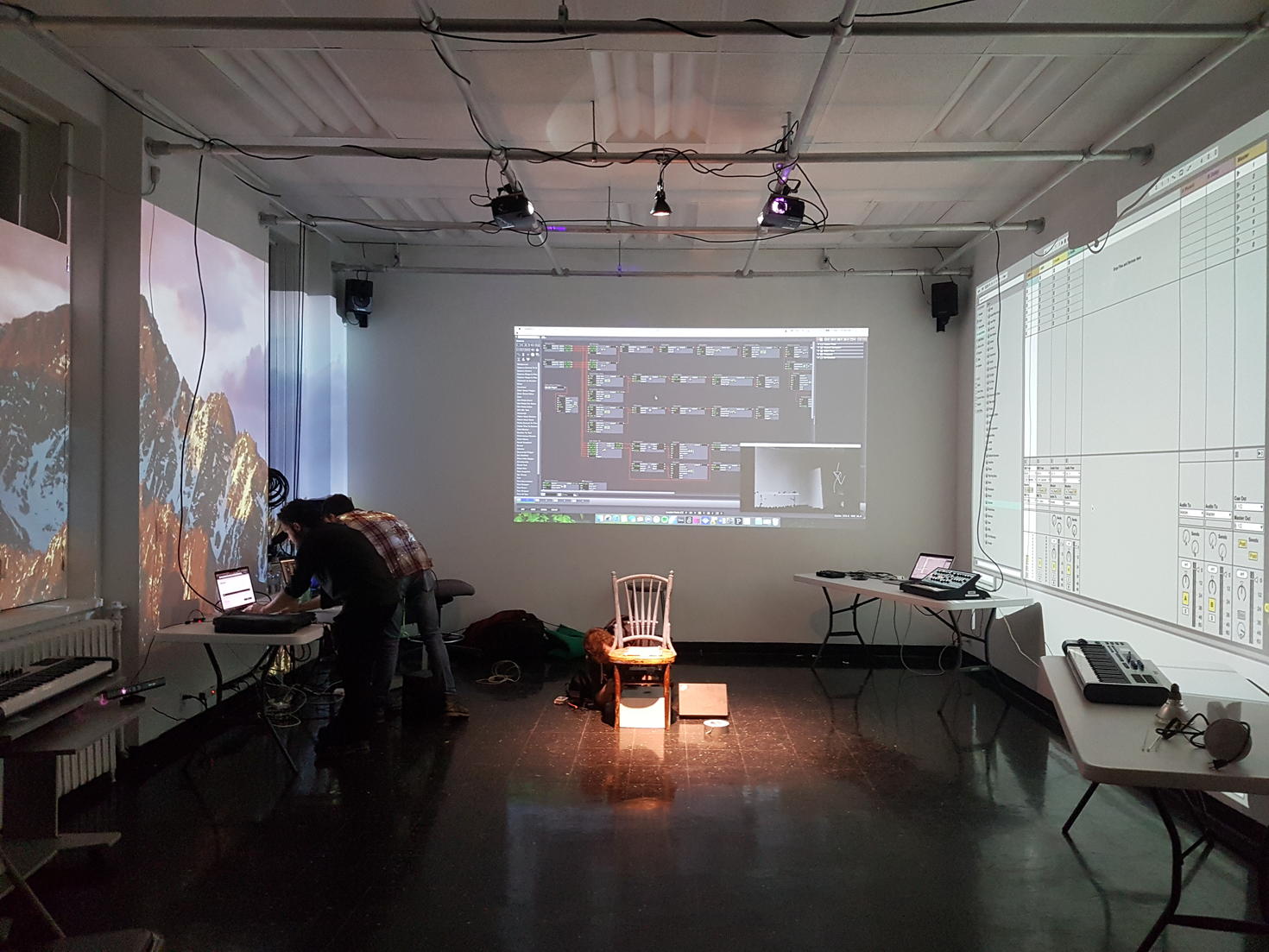 coFab Lab
Our coFab Lab features various 3D printing devices as well as industry standard computers equipped with the latest video and photo editing softwares. Students can work and experiment with innovative technologies such as Oculus Rift Virtual Reality headsets and 3D scanning and animation softwares.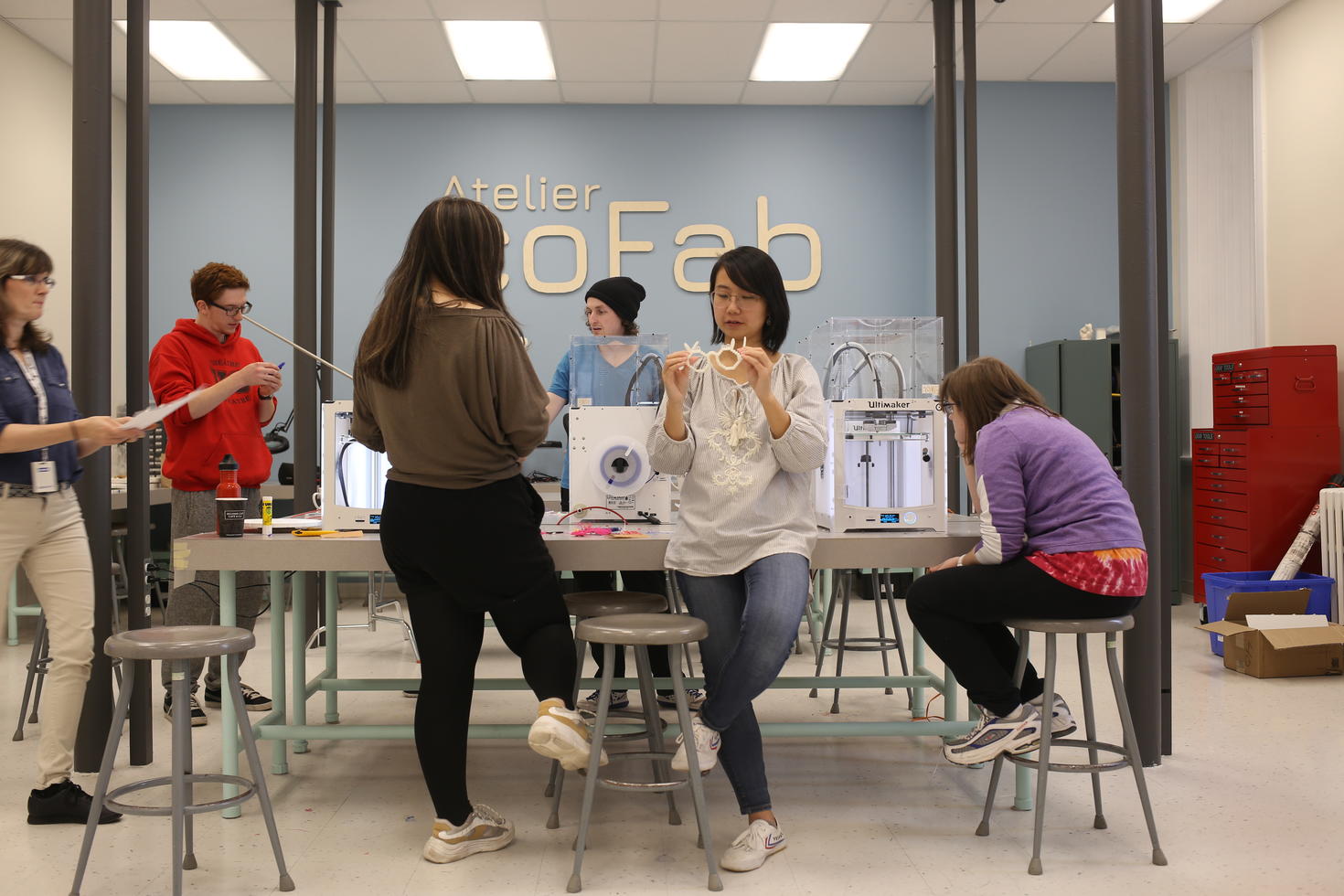 Photography Lab
Students can realize their photographic projects from start to finish in the Department of Visual Arts' facilities. Our department is equipped with professional lighting studios as well as industry standard printers.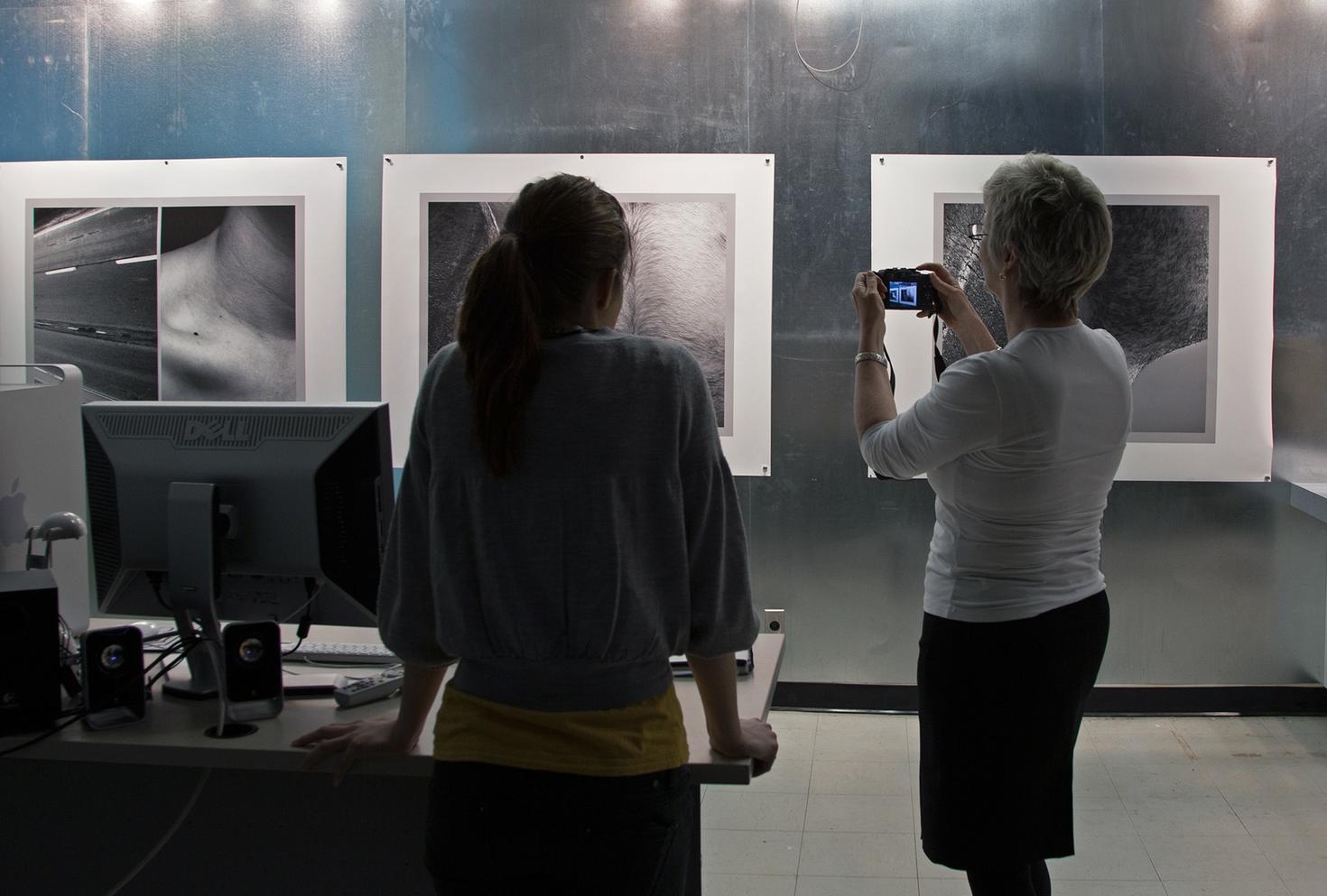 Woodshop
The Department of Visual Arts is home to a professional grade woodshop managed and operated by our woodshop technician Michel Vallières, who plays a vital role for the department as he helps our students with their sculptural projects.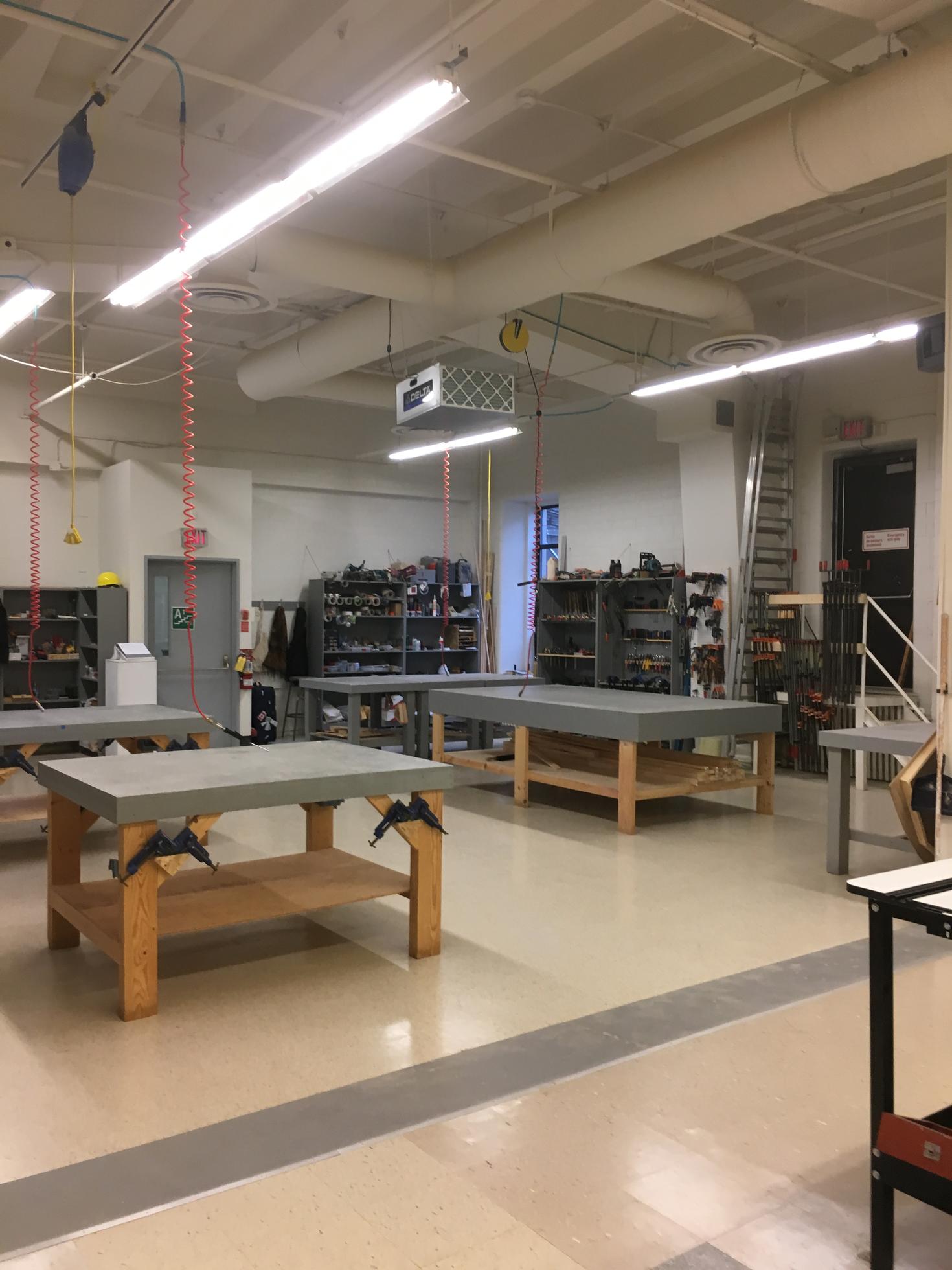 Studio Spaces
Our programs offer generous studio spaces for artistic creation. There are large studio spaces dedicated to each artistic medium, from painting and drawing to sculpture. Students who reach the 4th year of study in their Bachelor of Fine Arts degree are assigned a personal studio space for 8 months where they can take their artistic practices to the next level.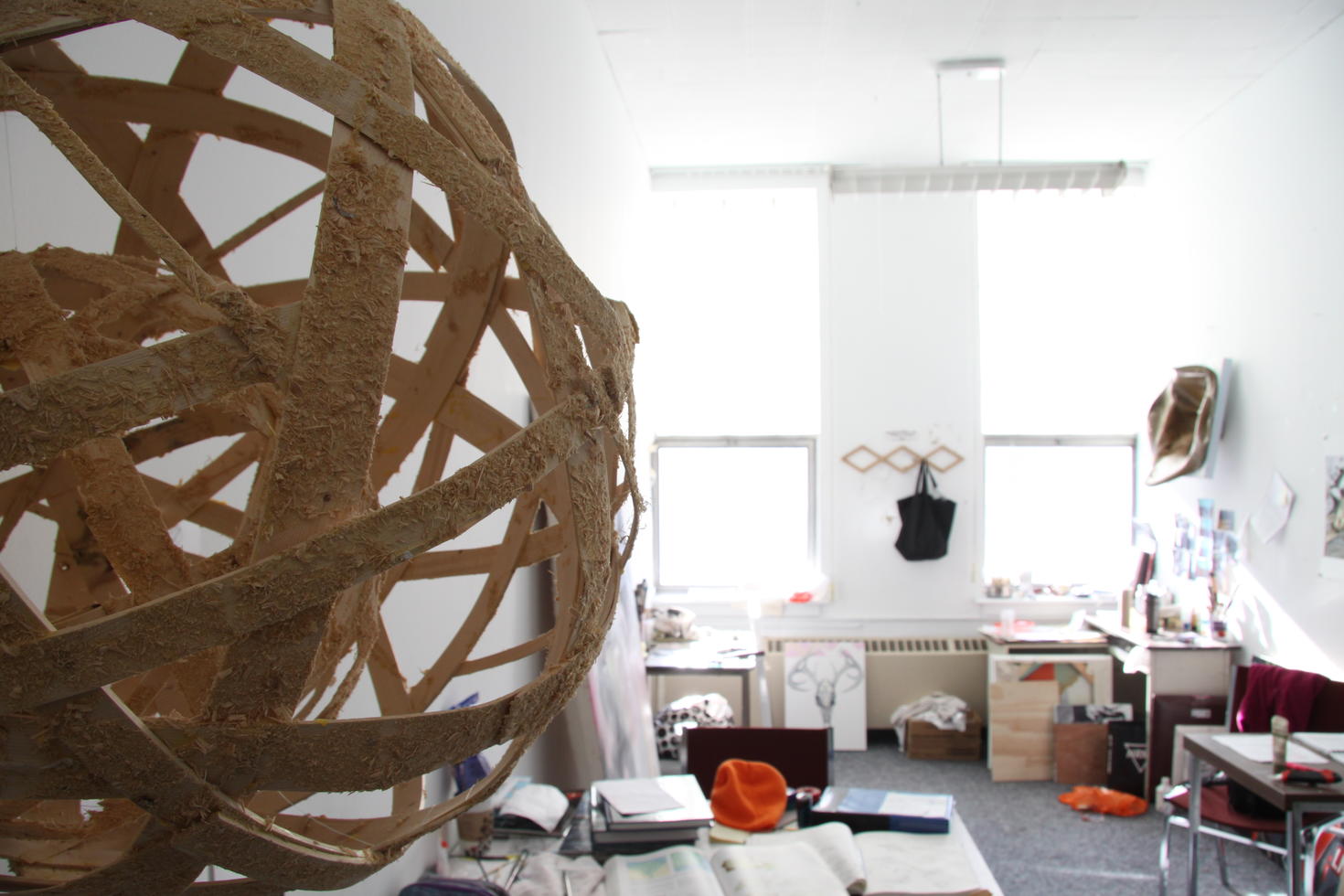 Sherry Welden Store
Named in memory of artist and uOttawa BFA Alum, Sherry Welden, the art supply store offers affordable materials catering exclusively to the needs of our students, the alumni and the many artists in the Capital Region. Photo, Painting, Sculpture and Media students will find supplies specifically related to their individual courses. The Store has expanded to include a wide array of materials suitable for use in our metal and wood shops, for course projects and studio practices. For more information or to contact the store please visit: www.sherryweldenartstore.com/location
Gallery 115
The Department of Visual Arts is home to the student-run and operated Gallery 115 where students can develop curatorial projects, exhibit works, host seminars and events.