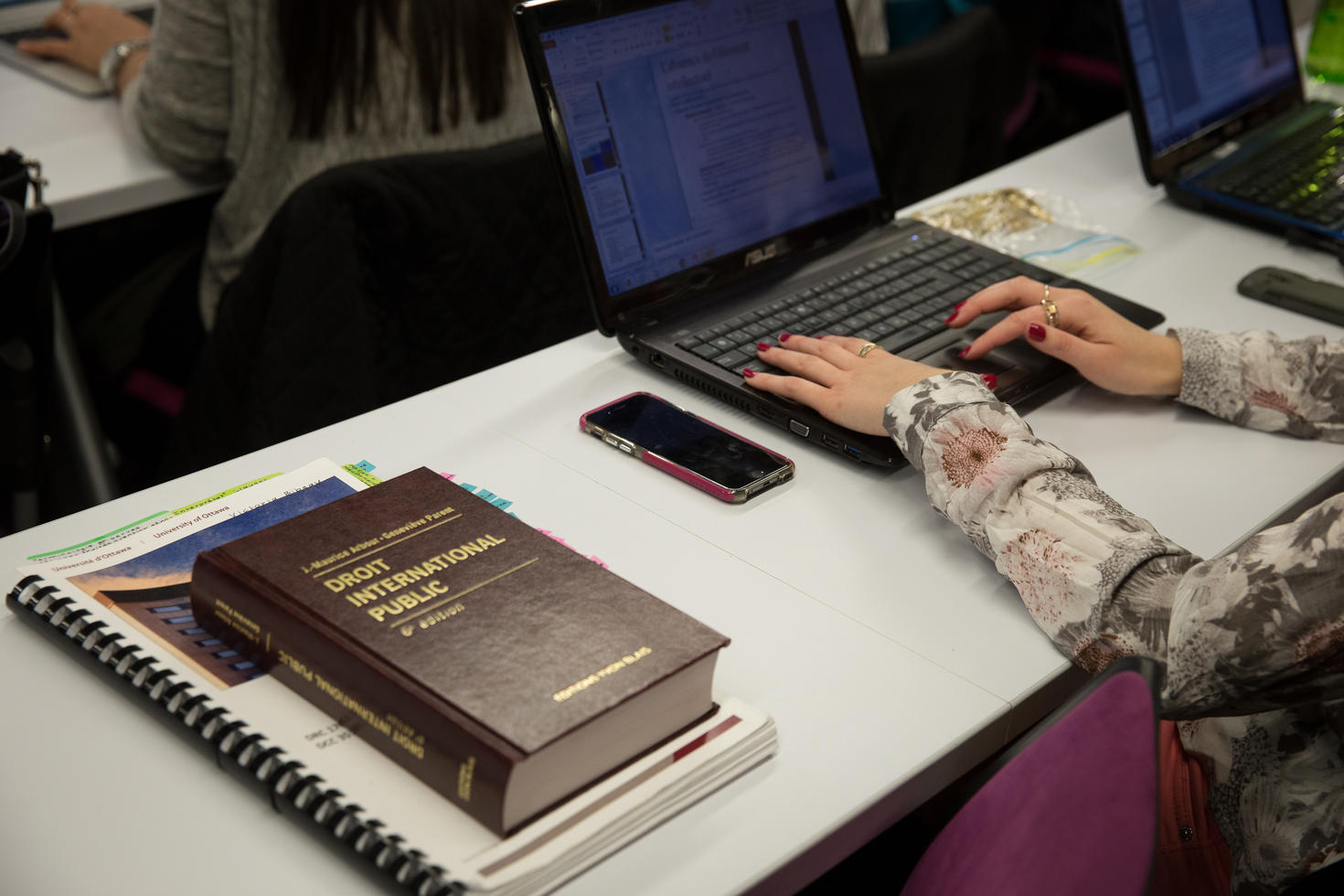 Graduate Studies in Law at the University of Ottawa offers programs at the master's and doctoral level. While students can pursue the master's and doctoral programs in any subject, we particularly emphasize the fields of international law and human rights law, as well the fields associated with our concentrations listed under the master's program.
A joint endeavour of the Common Law and Civil Law sections of the Faculty of Law, we build upon the unique strengths and character of each section to offer programs at the master's and doctoral level.
Our graduate students benefit from a variety of choices and opportunities thanks to the collaboration of both sections and their faculty members. Areas of faculty expertise provide the foundation for degree programs, supervision and courses in International Law (including International Humanitarian and Security Law); Human Rights; International Trade and Foreign Investment Law; Environmental Law; Law and Technology; Law and Social Justice; and Notarial Law.
Students have the choice to pursue their studies in French, English, or a combination of both languages. They enrich their studies by attending conferences and special events, and contributing to research and community outreach projects run by our research institutes and centers. The rich intellectual life of the Faculty of Law is complemented by the University of Ottawa's location in Canada's capital. The Parliament, the Supreme Court of Canada, and numerous federal agencies are all within walking distance from the Faculty.
These special features attract students from across Canada and from countries all around the world whose interests are diverse but who share a commitment to advanced study of the law. We invite you to explore our website to learn more about our programs and community.