Concentration in Health Professionals Education
Are you passionate about health sciences and the medical field? Are you looking to give new life to your career or to take on new challenges? Would you like others to benefit from your knowledge and experience? Then why not consider our Health Professions Education concentration to confirm your expertise as a health sector practitioner or educator.
About the concentration
This program allows you to collaborate with health professionals to improve their teaching and assessment strategies, evaluate their educational programs, develop programs and conduct educational research in a wide range of health settings. Most of our students are trained health professionals (ex.: physician, nurse, occupational therapist) who wish to develop their teaching skills while encouraging health education researchers to develop innovative teaching programs in the field of health.
Note: The English program is offered by the faculty of Education.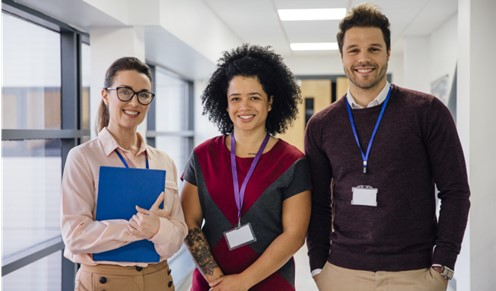 Clinical Educator
Health Educator
Nurse Educator
Prenatal Educator
Health Programs Development Trainer
Support health professionals as they develop their educational expertise (e.g. pedagogy, evaluation of competencies).
Deepen health professionals' understanding of teaching, learning and related issues.
Nurture the next generation of educational leaders in health care settings.
Contribute to research in health professions education.
Course and research themes
Cultural and individual differences in teaching and learning
Curriculum design and product development
Health professions teaching strategies
Interprofessional education
Learning assessment
Principles of adult education
Program evaluation
Technology and education
This concentration is offered within the following degree options:
Master of Education (MEd), coursework option
Master of Education (MEd), major research paper option
Master of Arts in Education (MA)
Doctorate of Philosophy in Education (PhD)
Learn more about our programs
Our flexible programs meet all of our students' needs. Find the right program for you among: