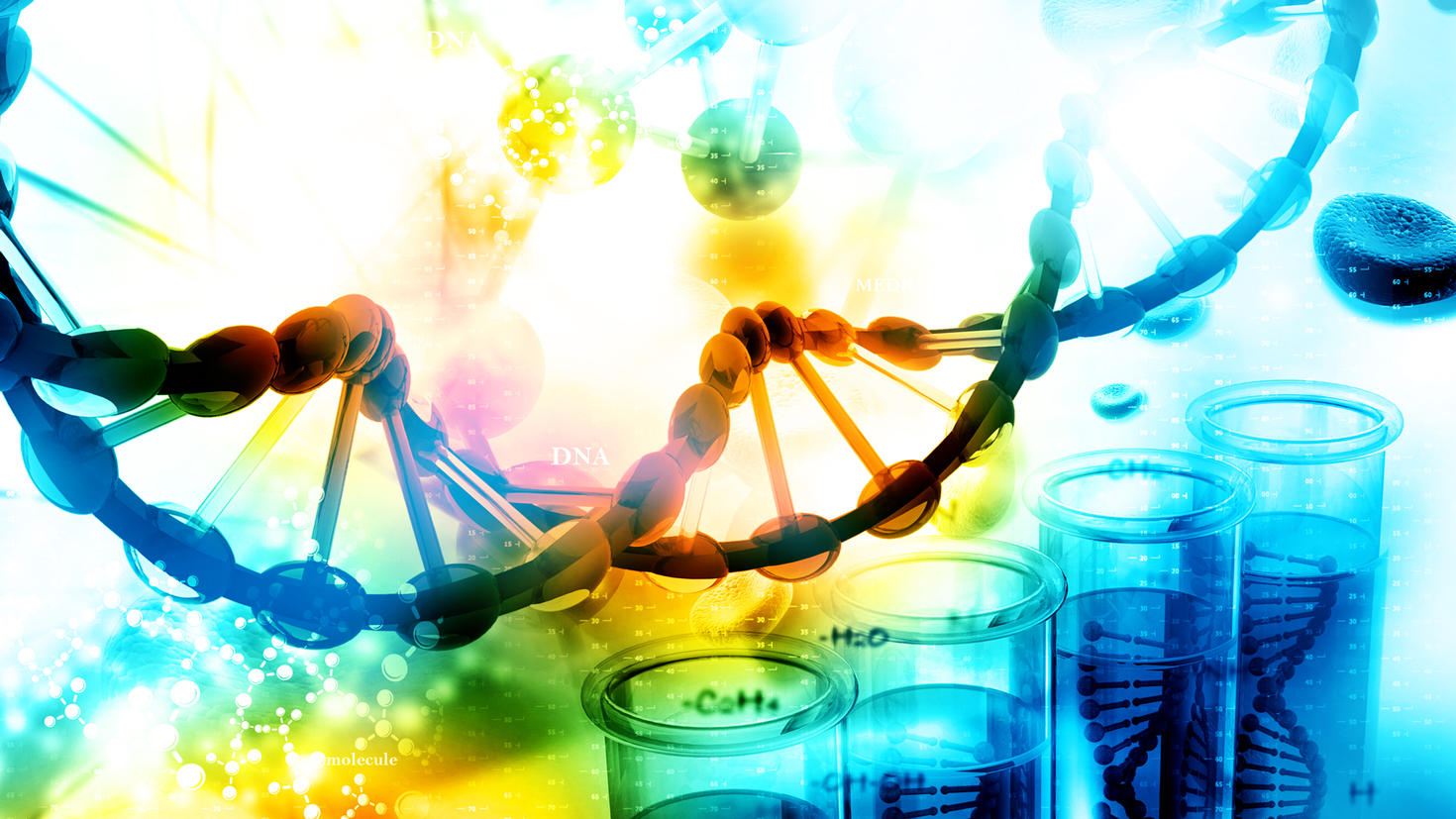 The Ottawa Institute of Systems Biology is located at the Faculty of Medicine of the University of Ottawa. The aim of the institute is to develop and apply systems biology to biological studies relevant to human diseases.


Systems biology represents a shift from the in-depth examination of biological parts to an attempt to understand how a process, cell, group of cells, or organism works at a global level. The premise of systems biology is that in order to fully understand a process, all the individual elements must be studied in conjunction.
The Ottawa Institute of Systems Biology (OISB) aims to develop and apply systems biology to biological studies of human diseases. Our approach is based on the integration of technologies, biology and computation. The technology will provide the approaches to examine biomolecules in various environments; the biology will provide the context in which to apply these technologies; and the computation will provide mathematical and spatial modeling at the molecular level. This integration of science will improve our understanding of biological processes at the molecular and cellular level, and will have a tremendous impact on target and drug discovery.
The OISB and most of its core members are located at the Faculty of Medicine of the University of Ottawa. However, the interdisciplinary approach of systems biology means that some members are located across Ottawa in various departments. The OISB was established in 2005 and granted University Centre status in 2009. Its mandates include development and application of systems biology approaches; education and training in systems biology; the implementation of an outreach program to engage the public; and, as of 2007, building relationships with the international scientific community.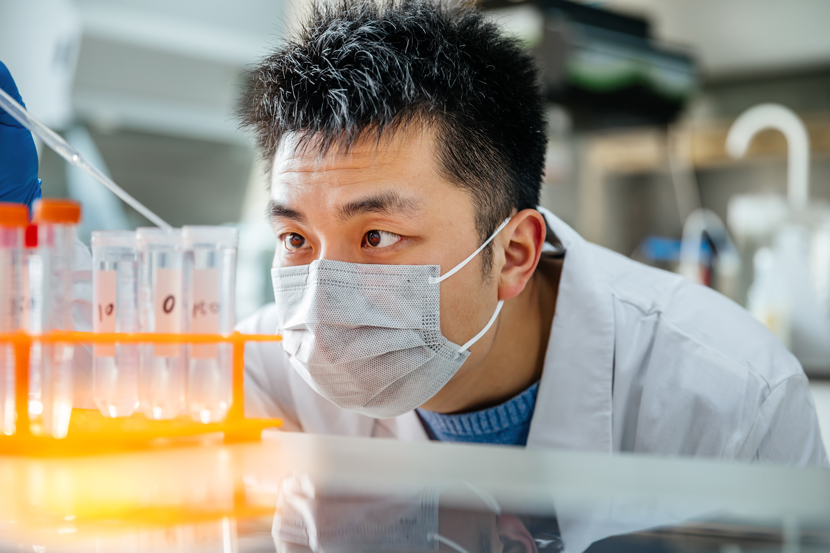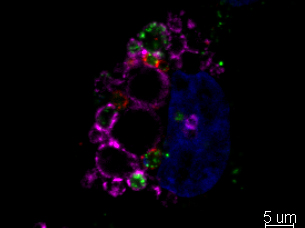 Ebola stuck in traffic
Ebola virus infection requires internalization and trafficking through host cells. Treatment of cells with a trafficking inhibitor causes of accumulation of virions (green) in early (red) and late (magenta) endosomes.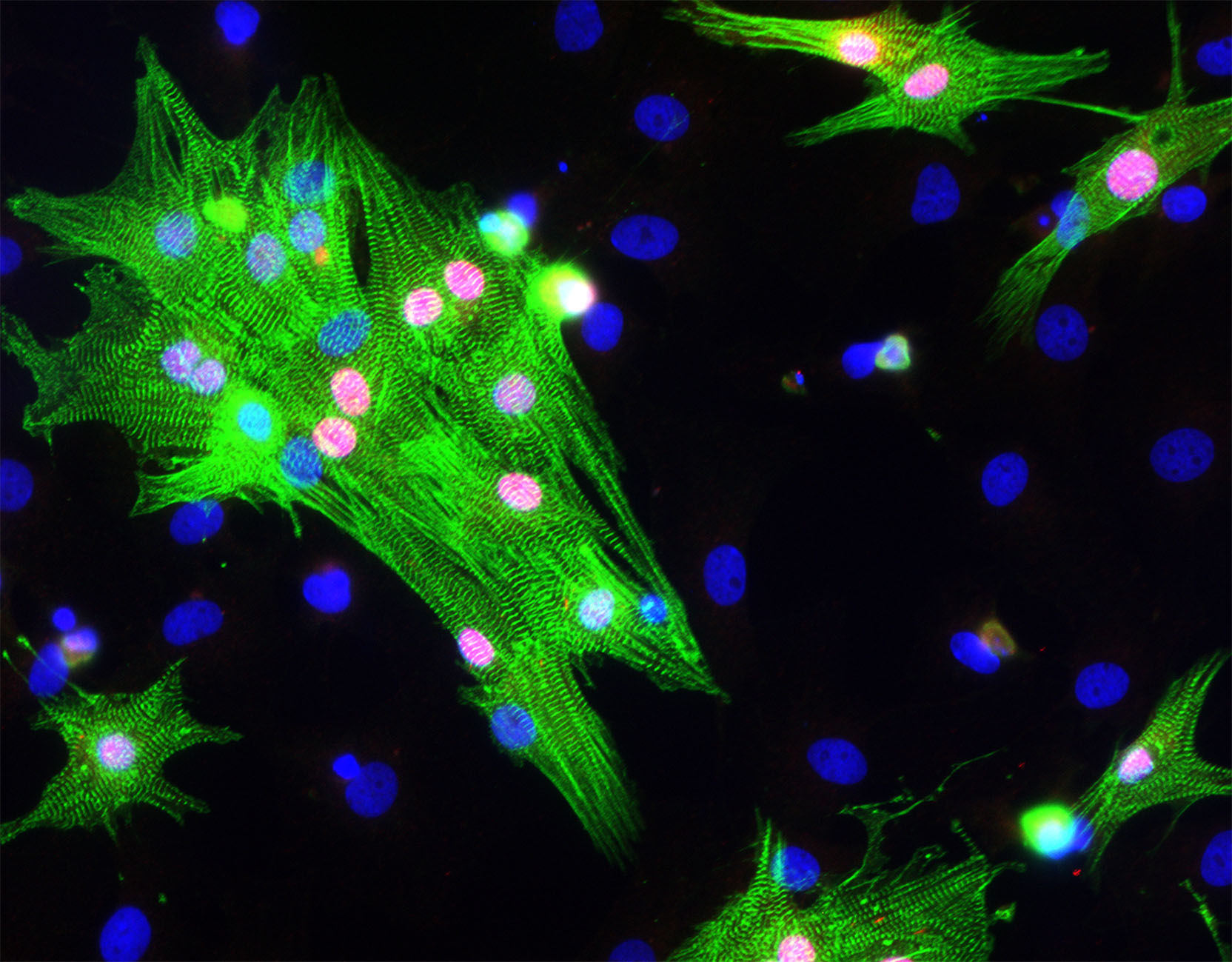 Making stronger cardiomyocytes with cardiac protein PEX1
Primary cultures of neonatal cardiomyocytes infected with adenovirus- HA-PEX1 construct were co-stained with anti-Sarcomeric alpha-Actinin to visualize the myofibrils (Green), anti-HA to detect the expression of PEX1 protein (Red) and Hoechst to stain cell nuclei (Blue).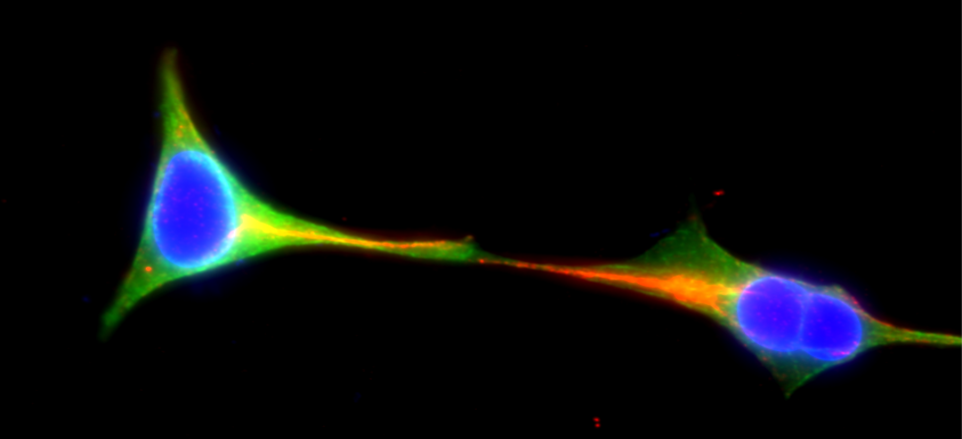 Cell-to-Cell communication: "The first kiss"
All living creatures communicate, including individual human cells that use thousands of wireless signals to talk to each other, such as cytokines and proteins.
Contact us
Ottawa Institute of Systems Biology
University of Ottawa
Health Sciences Campus
Room 3510
451 Smyth Road
Ottawa, ON K1H 8M5
Phone: (613) 562-5800 
Email: [email protected]