The reasons for making a planned gift are both many and diverse, but above all, they're very personal. Whether it's to honour the memory of a loved one, to ensure the values that matter to you live on or to pay it forward, this type of giving has a lasting, broad effect on the community, today and for generations to come.
As is the case for many donors, the person that you are and your personal and career development have probably been influenced by the University of Ottawa. By creating a legacy that reflects you and your philanthropic goals, you can now support the education of tomorrow's leaders. 
A planned gift takes some thought, and our team is well aware that the outcome of the planning process must take into account the personal, family and financial situation of each donor. That's why our role goes far beyond a simple financial transaction. Our mission is to listen to your own story and motivations to offer you personalized advice, support and facilitate the achievement of your philanthropic goals. 
Donor voices
"Our bond with the University of Ottawa has been strengthened by the gift we've planned, which has also allowed us to stay actively in contact with the University. We've really liked Sylvain's approach. After presenting us with the possible gift options, he gave us the time we needed to think about it, talk about it as a family and decide what we wanted to do, with no pressure." 

— Marie-Claude Jean and Sylvain Leduc (BA '77 and MA '81 Psychology) 
"I had decided to donate to the University in my Estate Planning and Claude has been the ideal guide throughout our donor experience. He provided all the necessary information, presented potential options and did everything in his power to arrange a meeting with my former roommate, which meant the world to me. I am to this day beholding to Claude for his professionalism in facilitating my donations to the University of Ottawa."

— Reginald Monachino (BCom '63) 
Our role
Our team's role is also to highlight how flexible and accessible planned gifts are: they can be adapted to anyone's financial situation and can be considered at any time in life. Whether it is a bequest, a gift of life insurance, a gift of securities, or other, one thing is certain: planned gifts are based on great generosity that has lasting impacts. 
Feel free to contact us to discuss your plans. Our priority is to give them and your vision the full attention they deserve!  
The planned giving team 
Sylvain Ladouceur and Claude Drouin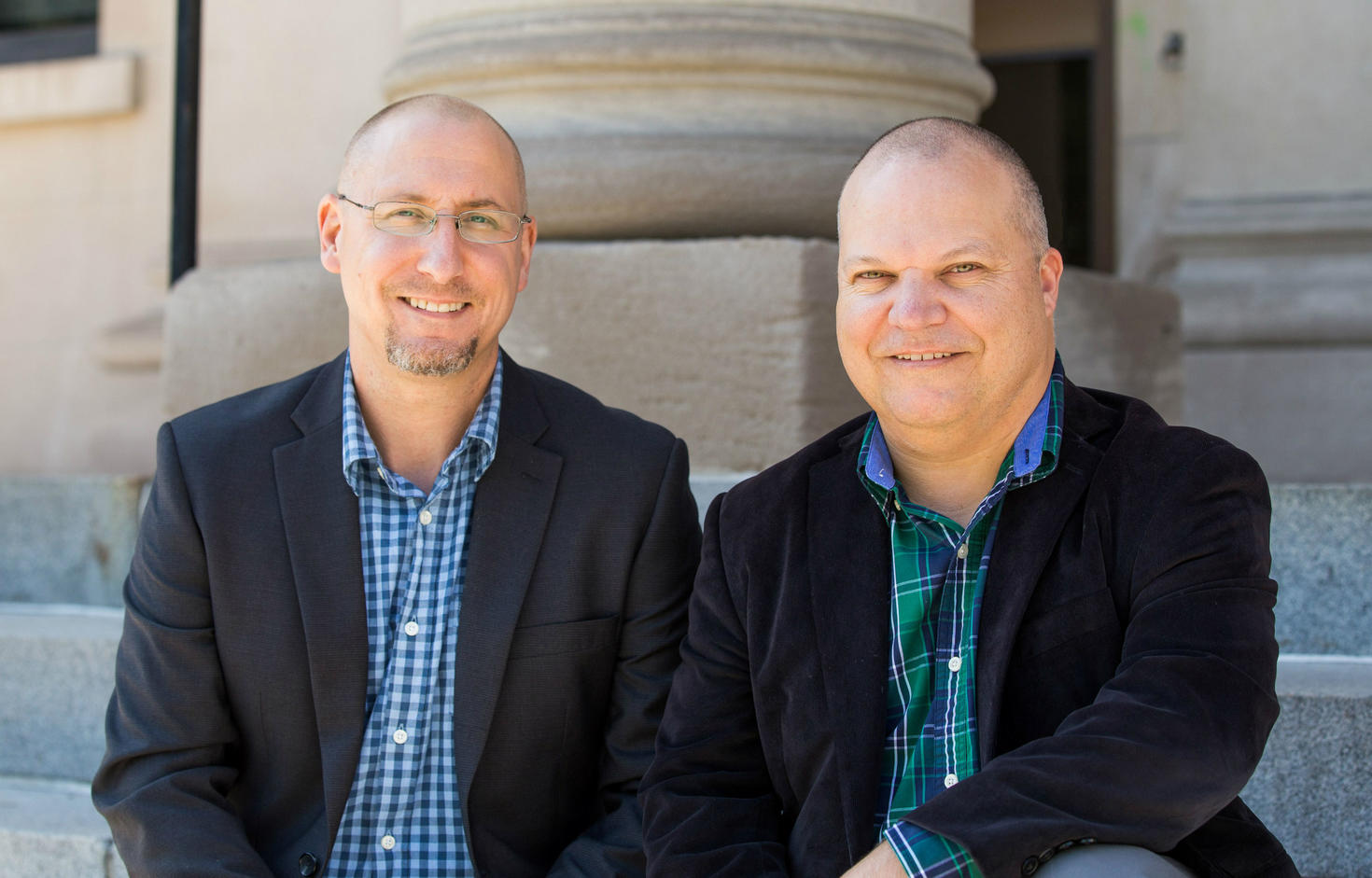 Contact the Planned Giving team
Development office – Planned Giving 
190 Laurier Avenue East, Ottawa, Ontario K1N 6N5 
Tel.: 613-562-5800, ext. 3417 – Toll free: 1-888-352-7222, ext. 3417  
[email protected]