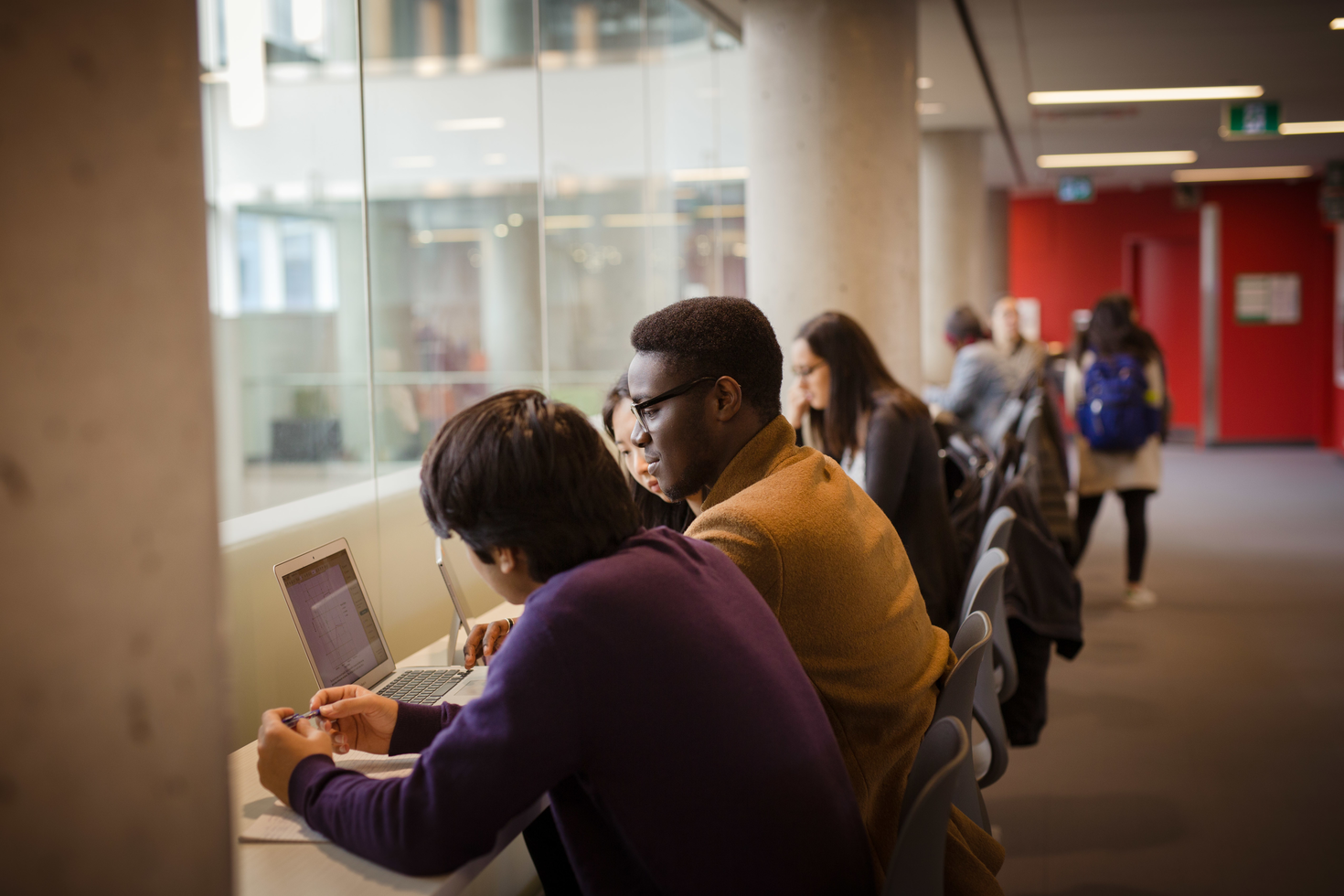 This page contains important information that will help you prepare to apply for admission to graduate studies at the University of Ottawa.
The application process takes place entirely online. You don't need to submit paper copies at this point.
The University of Ottawa offers microprograms, graduate diploma, master's, short-duration master's, and PhD programs. Explore our graduate programs to find the one that's right for you.
Make sure to meet the application deadlines. Application deadlines vary by program and can be as early as 10 months before classes begin. The fall, winter and spring-summer terms begin in September, January and May, respectively.
Submit your application and all required documentation by the deadline specified in the program requirements.
To find deadlines, select the program you are interested in on the program admission requirements webpage and view the application deadline in the table.
3. Check the admission requirements
Minimum requirements
Master's and graduate diploma programs:
Hold an honours bachelor's degree (four years) or the equivalent, with an average of 70% (B), based on your last 20 courses.
PhD programs:
Hold a master's degree or the equivalent, with an average of 75% (B+), based on your last 10 courses.
Additional requirements
Some graduate programs have additional admission requirements, such as a higher average, other documentation to be provided or specific tests.
Admission to our programs is highly competitive and meeting the minimum requirements doesn't guarantee admission.
4. Check the language requirements
You must understand and fluently speak the language of the program you are applying for (English or French) and must provide, on request, your results in one of the language proficiency tests approved by the University of Ottawa.
Below are examples of requirements for the tests most often used to assess admission applications. To find out the minimum result you require, see the specific requirements.
For more information on language proficiency requirements, contact your academic unit.
The following tests are also accepted: MELAB, CAEL, Cambridge English Language Assessment, Pearson, Bridging (ESL500).
5. Find a thesis supervisor
If you are applying to a master's program (research paper or thesis option) or to a PhD program, you must choose a thesis supervisor who will guide you throughout your studies.
For more information, see our thesis supervision webpage, and review the list of academic units for the program that interests you to find the names of professors who can oversee graduate research.
6. Submit your application
The Ontario Universities' Application Centre (OUAC) handles admission applications for all Ontario universities, including the University of Ottawa.
You'll have to create an OUAC account if you're applying for admission to a university program in Ontario for the first time.
Occupational therapy, physiotherapy, audiology and speech-language pathology programs (offered in French only)
You can apply for admission to occupational therapy (OT), physiotherapy (PT), audiology (AUD) and speech-language pathology (SLP) programs through the Ontario Rehabilitation Sciences Programs (ORPAS) website. Go to the ORPAS website to apply for admission to one of the above programs.
Important
Before you submit your application, make sure the information you've provided is accurate and complete. Declare all current and previous postsecondary studies (completed or not), even if they're unrelated to your current application. Failure to do so may result in the cancellation of your application or your offer of admission. 
Non-refundable fees are charged for all admission applications. Pay the fees on the OUAC website. The total amount is shown under "Total amount owing."  
You'll receive an email confirmation from OUAC after you've submitted your application.
If you're an international student, always check with our official international recruitment team if you have any questions.
7. Log in to your uoZone account
You'll receive an email from the University of Ottawa acknowledging receipt of your application within one week of applying. Make sure to check your inbox and junk mail folders.
If you don't receive your acknowledgment within two weeks of applying, contact the academic unit responsible for the program to which you applied. 
You'll also receive an email containing your student number, your uoAccess ID and your password, as well as detailed instructions on how to start a session in the uoZone student portal and track the progress of your application. 
For technical support (uoAccess ID, uoZone password, etc.), contact the Information Technology Service Desk.
The University will also email you regularly to let you know of any updates to your admission file.
8. Submit your documents in uoDoc
The documents you need to submit will depend on the program. For the list of documents you must provide, check the program requirements. Upload a copy of each required document in uoDoc (in uoZone) for each program you're applying to.
To upload documents in uoDoc:
Log into your uoZone account and access your admission file.

Get ready to upload each file.

Don't merge your documents into a single file. If you do, your admission file will be considered incomplete.

We strongly encourage you to save each file in PDF format.However, you can also use formats such as .doc, .docx, .jpeg, .jpg or .txt.

Give each file a short and relevant name that doesn't contain special characters (brackets, quotation marks, etc.). Use an underscore (_) to separate words.

Maximum file size is 10 MB.

Before uploading files, make sure all the information they contain is accurate. Once you've uploaded your files, you can't change or delete them.

Upload your documents. Note: Don't upload any documents other than the ones specified on the list. Extra documents will be deleted from your admission file.
We'll evaluate your application once we have received all your documents. You're responsible for submitting the documents in a timely manner.
9. Submit letters of recommendation
If your program requires it, your admission file must include letters of recommendation from professors or professionals.
Procedure for letters of recommendation:
Check

your program requirements

 to find out the number of letters you'll need.

Choose your referees. Ideally, and unless the program accepts professional references, your referees should be university professors who can attest to your research ability.

Contact your referees two to three weeks before the deadline for submitting your application. Confirm their availability, email address and job title.

Access your admission file (in the uoZone "Applications" section) and enter their names and contact information.

Let your referees know that the University of Ottawa's letter-of-recommendation process is fully confidential. They'll receive an email containing a link to a secure form.

Give your referees an exact date for providing their letter of recommendation, i.e., before the deadline for applying for admission to the program.

Make sure the letters are written in English or French, in accordance with the program requirements.

You shouldn't ask family members, students (e.g., former or current classmates), staff or teaching assistants for letters of recommendation.

Encourage your referees to send their letters from email addresses linked to institutions or organizations, instead of public email service providers (e.g., Gmail, Yahoo, Hotmail).
Make sure that the letters of recommendation are submitted before the application deadline for admission to the program. Your admission file won't be considered complete and won't be evaluated until we've received all your letters of recommendation.
Contact us
Admission-related support