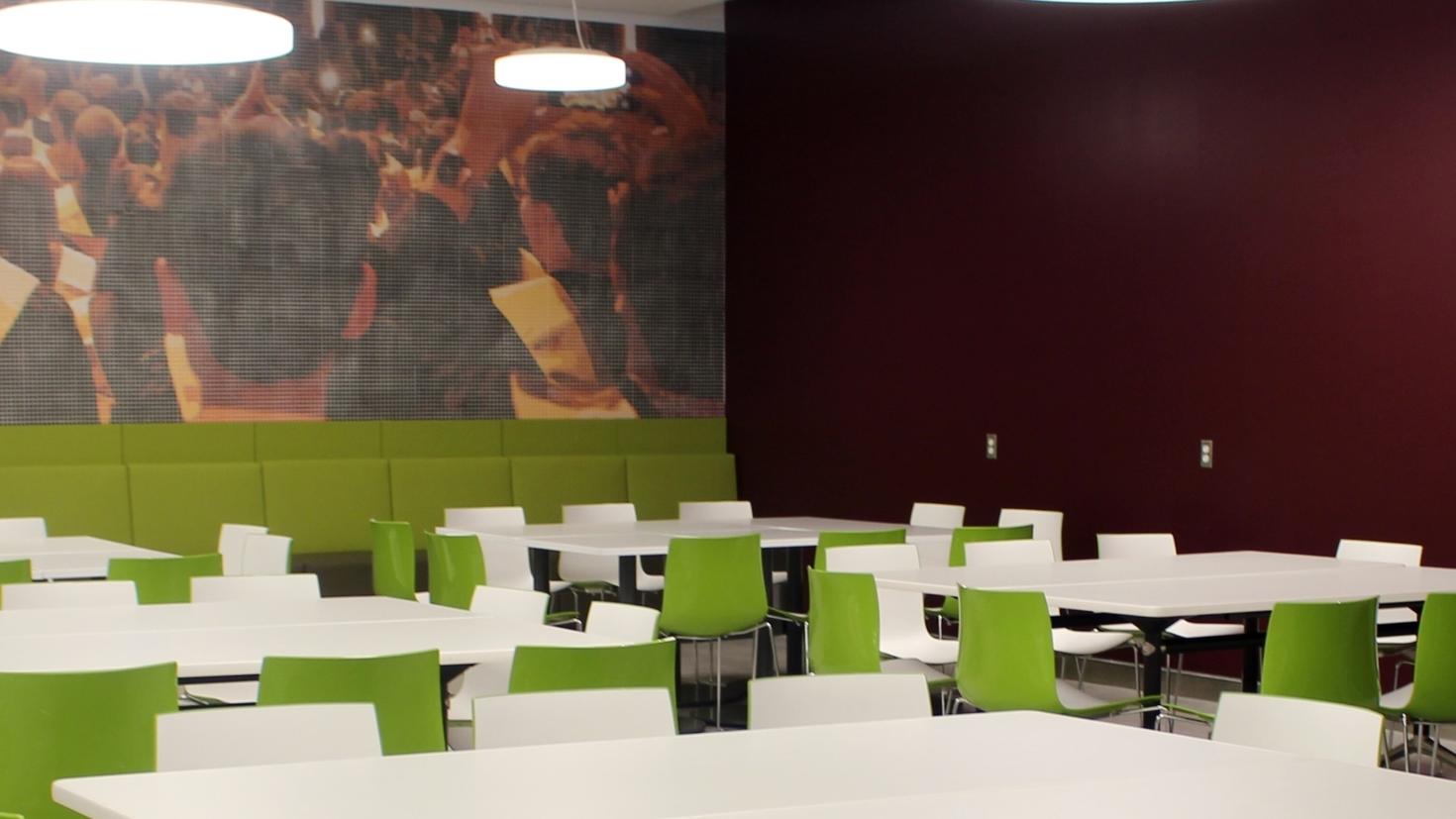 This artistic area is located in the new state-of-the-art building, the Learning Crossroads (CRX), in the center of the main campus. The glass walls in this space offer an inviting perspective to your events.
THIS SPACE IS NOT AVAILABLE UNTIL SEPTEMBRE 2023.
CRX 105
The proximity to the CRX Food Court is an added bonus to the valuable location of this space.
Room dimensions and capacities
Room size: Room details to come
Capacity and floor plans: When available, click on the number to view the floor plan.
Banquet: 

66

 (PDF, 194KB)
Theatre: 

81

 (PDF, 30.8MB)
Classroom: 

40

 (PDF, 182KB)
U-Shape: 

24

 (PDF, 151KB)
Reception: 

90

 (PDF, 142KB)
Exhibit: N/A
Original room setup: Theater Style. Different room configurations available ($).