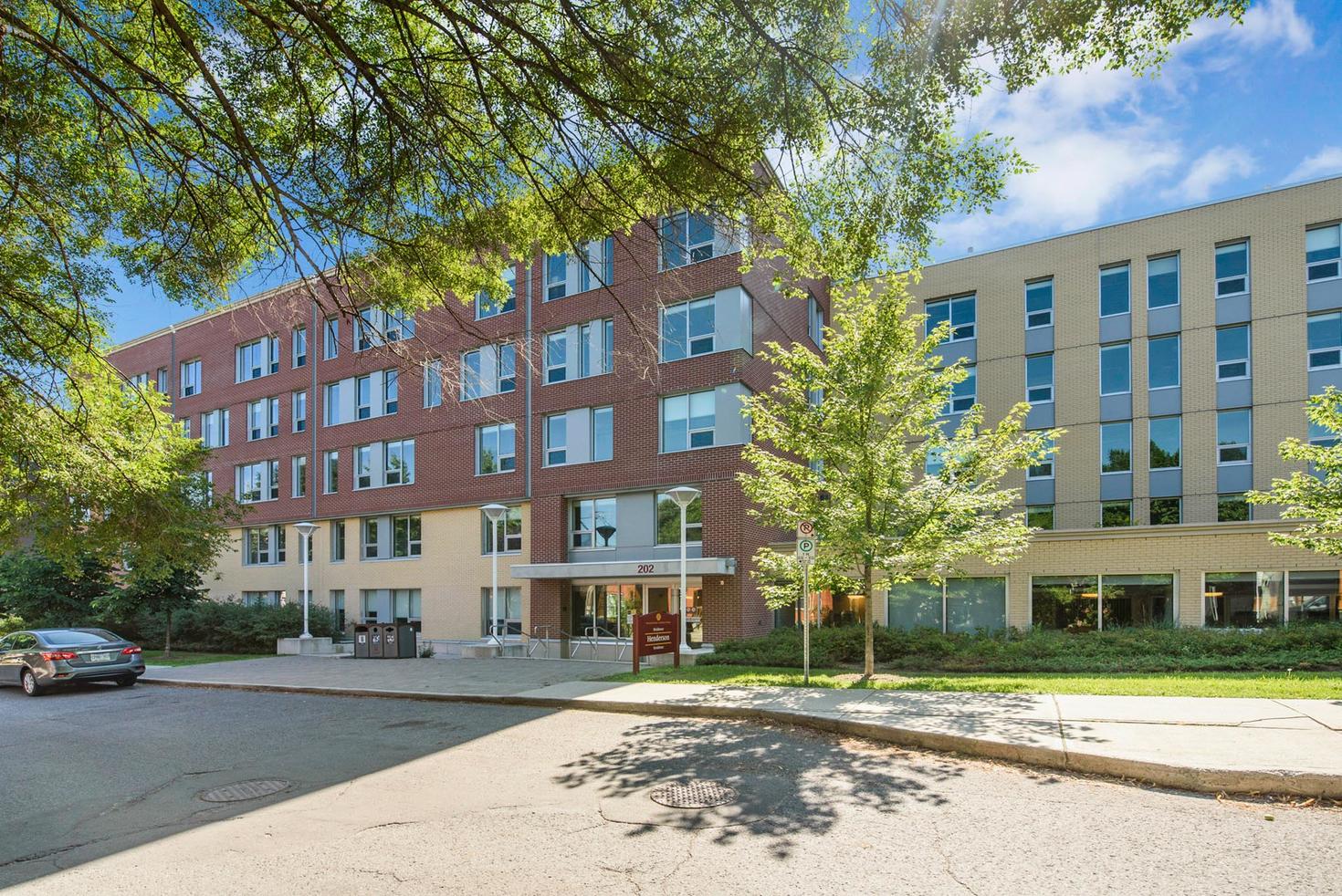 Henderson residence is conveniently located near the University's Sports Complex at the south end of campus.
Close to the Sports Complex
Each floor has a shared lounge and full kitchen facilities that include a microwave, an oven, and a fridge (kitchenware is not included). At Henderson Residence, our air-conditioned units include two double rooms, connected to one another via a private washroom with shower. Each unit has a double bed and an armoire. Units can house a maximum of four people.
Limited availability for groups only
Check-in: 4:00 pm

Check-out: 10:30 am

Recommended for: groups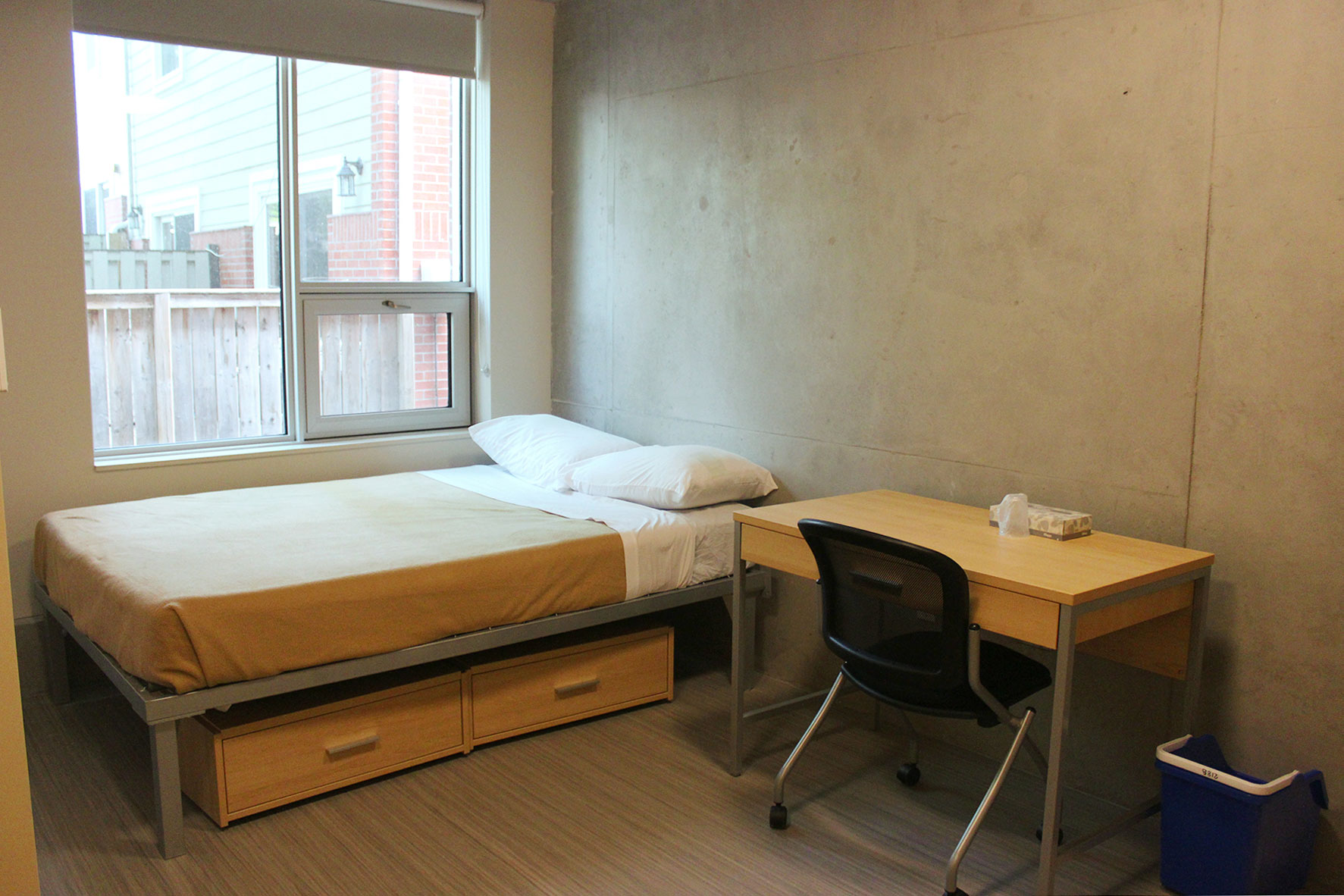 Bedroom
Two double beds in all units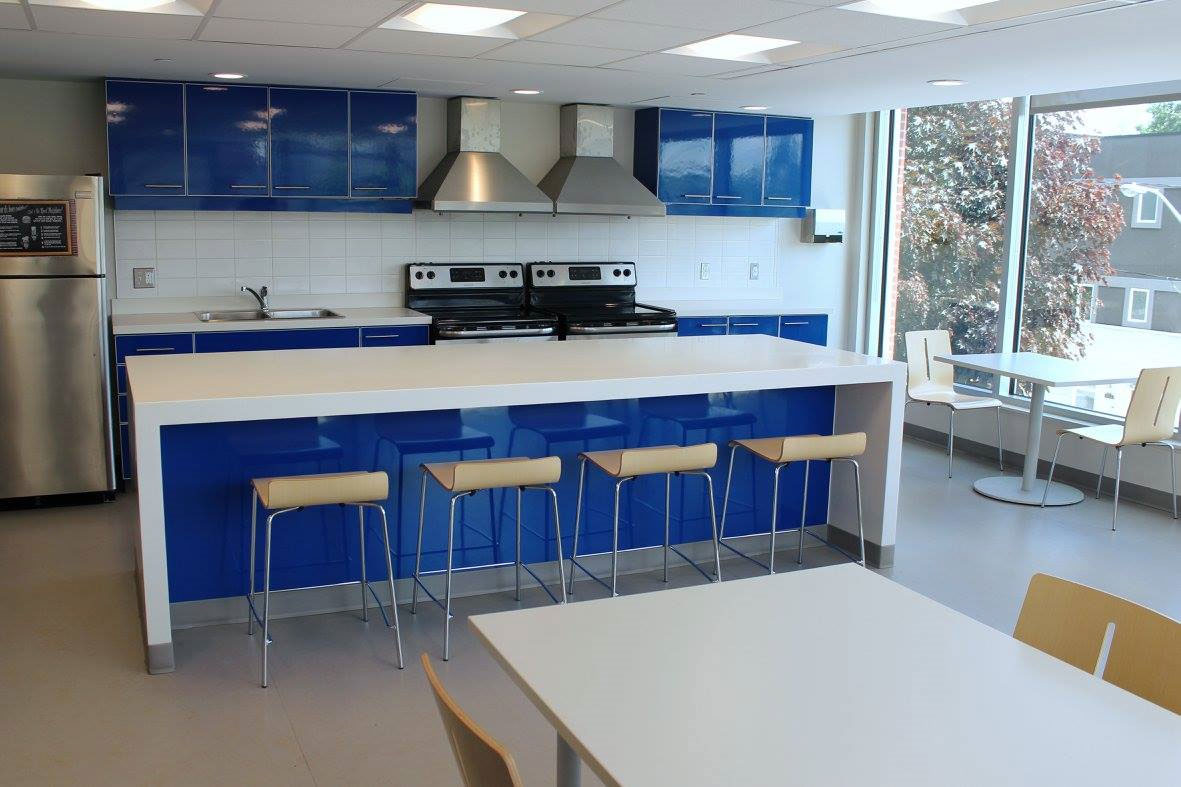 Kitchen
Shared kitchen and lounge on each floor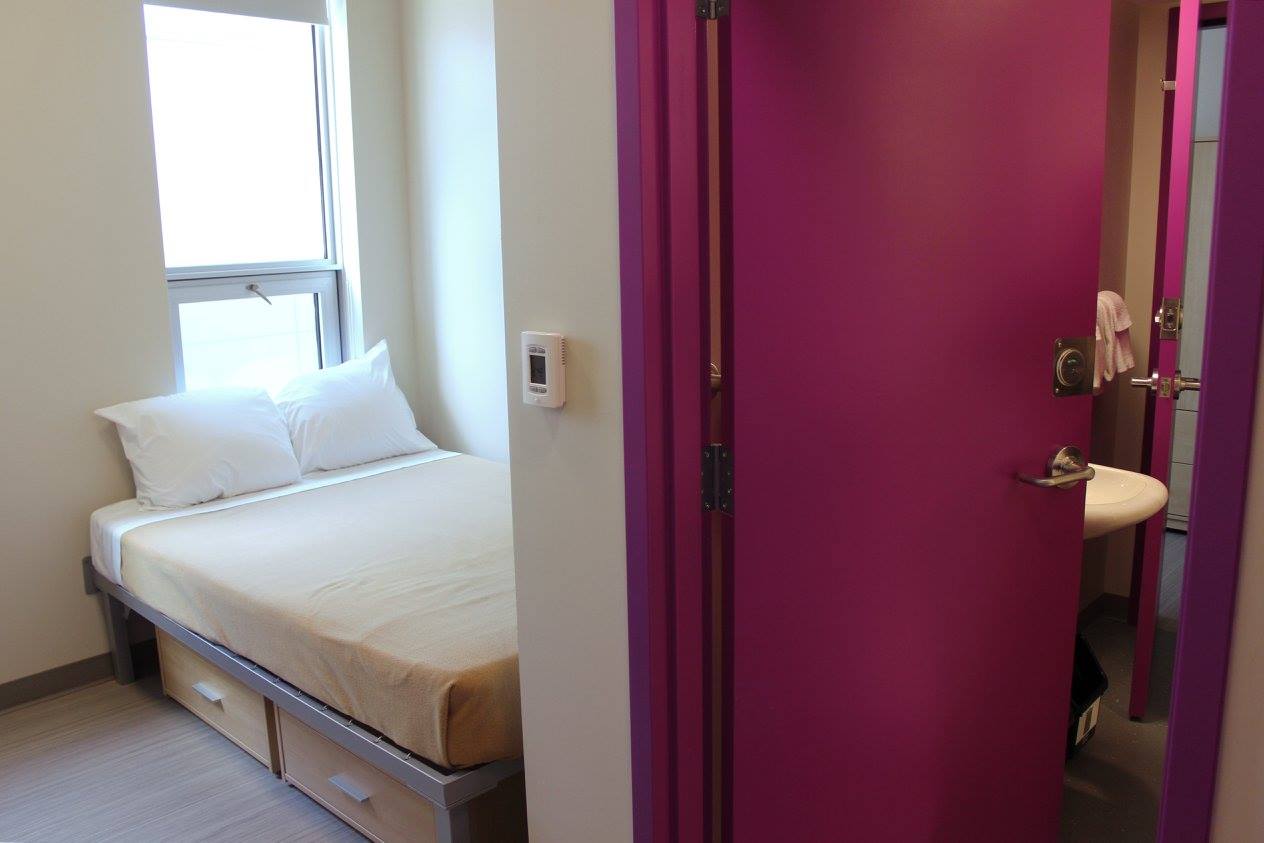 Unit
Units can house a maximum of four people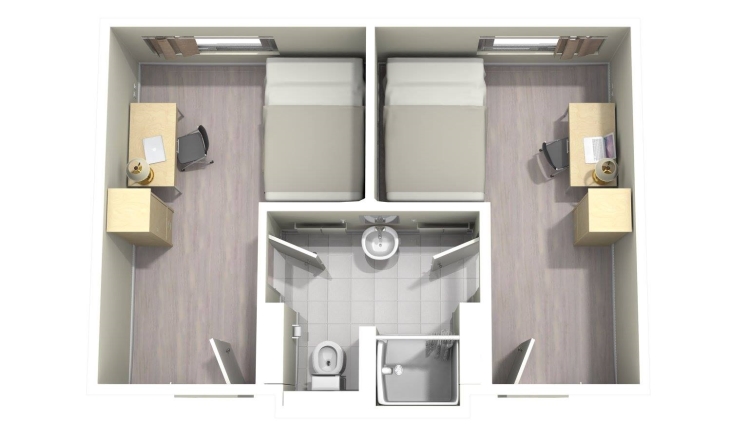 Floor plan
Units have two double rooms, connected via a private washroom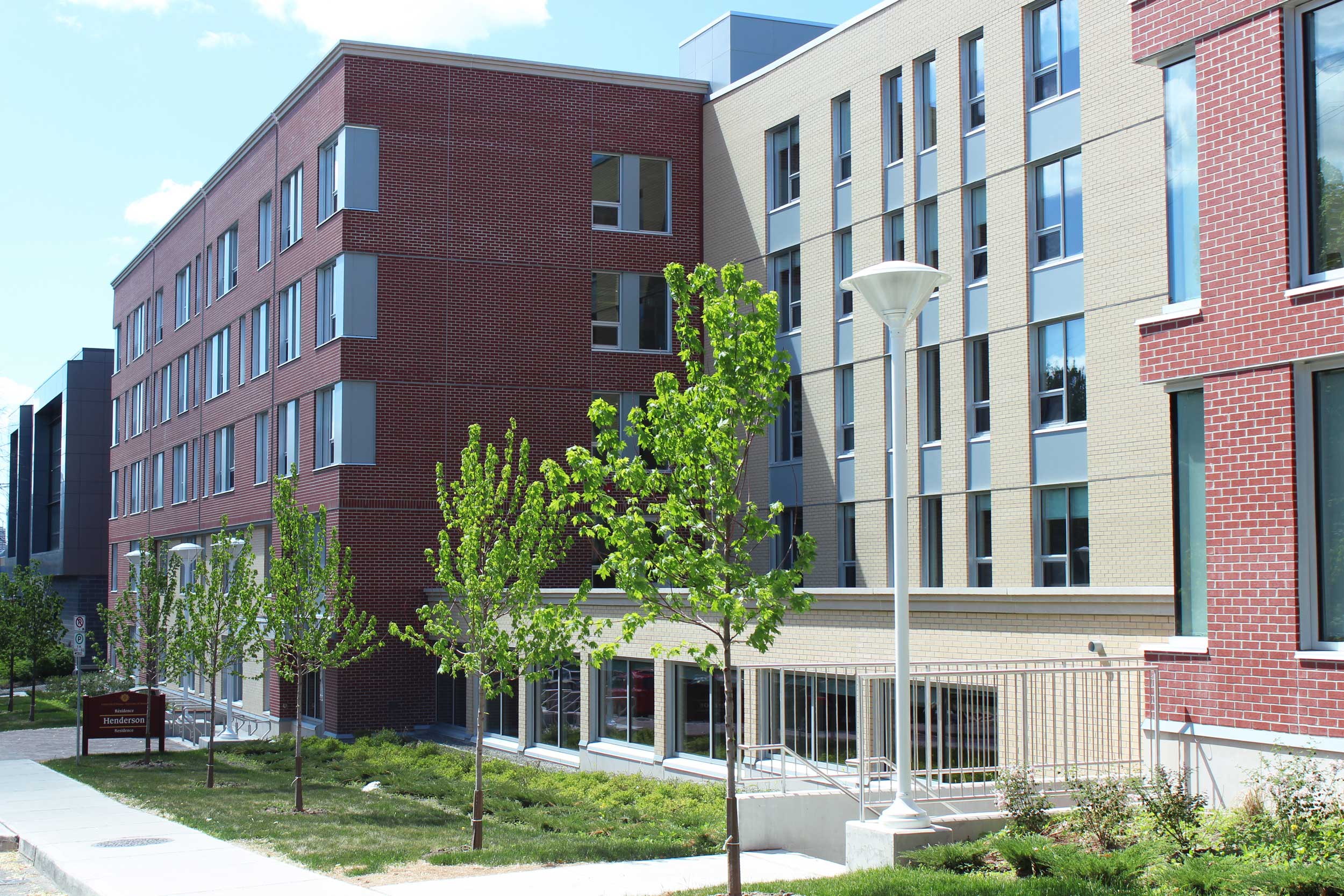 Location
Steps away from the main campus
Henderson residence
202 Henderson Avenue, Ottawa, ON K1N 7P6