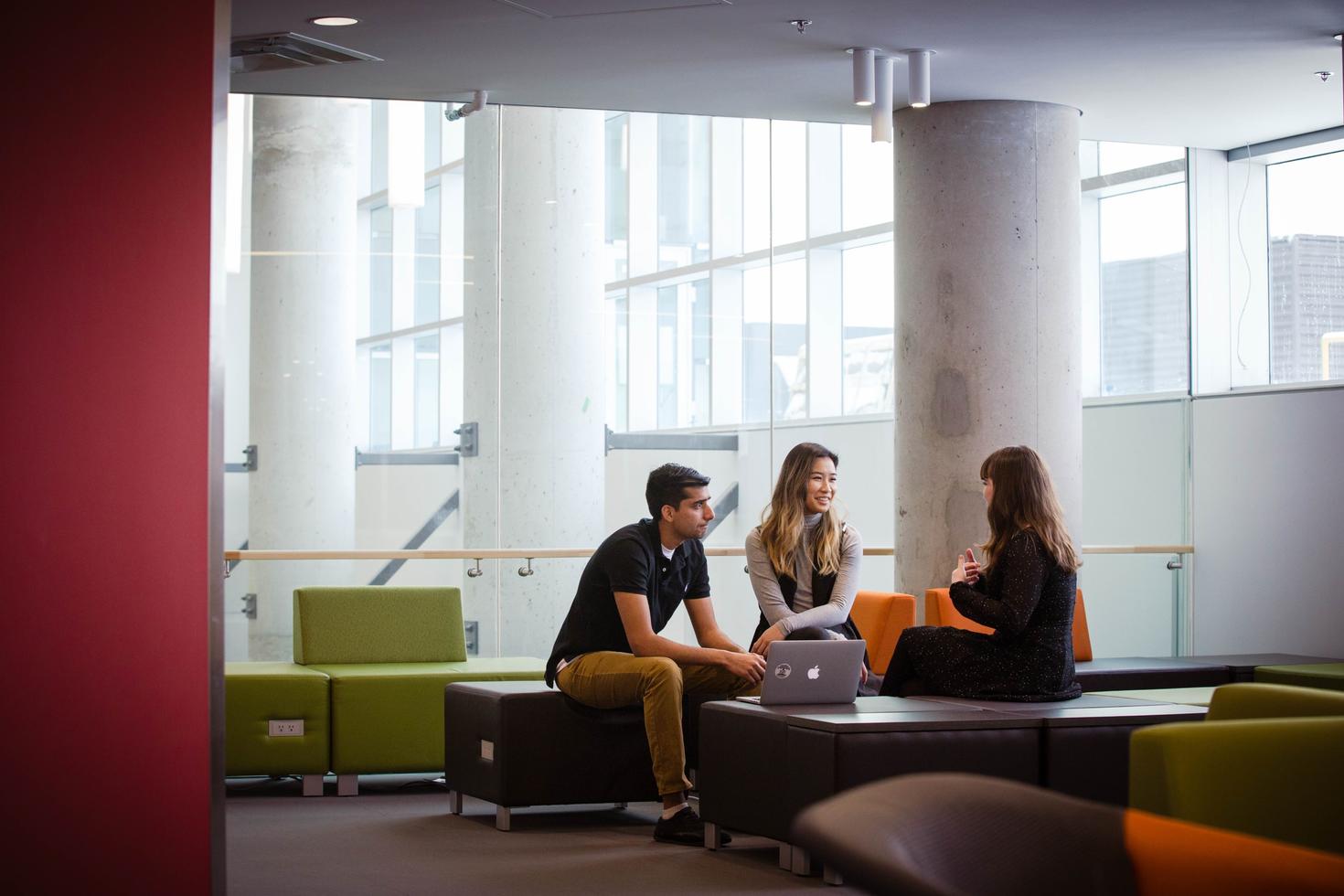 What's new
Save the date! The Fall 2022 U-Flourish Student Wellbeing Survey will be sent to the emails of randomly selected, fall entry, first year students on October 18th and be open until October 27th. Have your say by filling out the survey!
Check your uOttawa emails on October 18th to participate in this study.

Have your say

in the U-Flourish Student Well-Being and Academic Success Survey coming this September for a chance to win $1,000 off tuition or an iPad Air! Fill out this 20- minute survey to help develop resources to support student well-being.

The invitation link will be found in your student email.

Prizes include tuition credits of 1 x $1,000 or an iPad Air, 2 x $500 and 10 x $100, as well as several smaller prizes such as gift cards.
Transitioning to university is an exciting but also stressful time for students. We are a collaborative group of university researchers and in partnership with students aim to understand more about how to best support student well-being and mental health at the University of Ottawa. This research is led by collaborators at Queen's University and involves other Canadian and UK universities, including  Oxford University, allowing us to compare needs and resources between institutions and countries.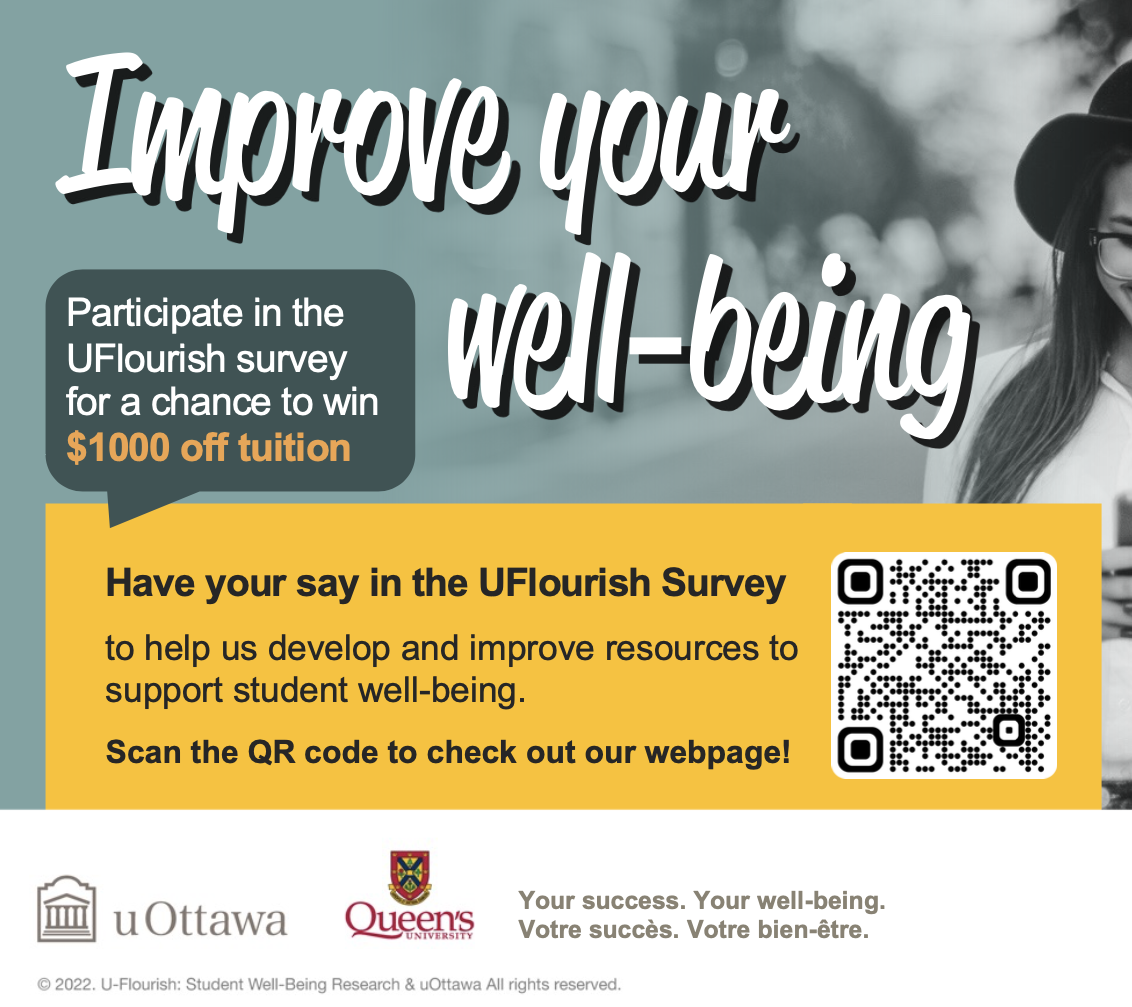 About us
We are a multi-disciplinary group of researchers who are trying to understand how best to support university student well-being and mental health.
Though the U-Flourish Research collaboration is in its first year running at uOttawa, it has been underway since 2018 and funded by various philanthropic organizations (Rossy Family and Mach Gaensslen Foundation) and the Canadian Institutes of Health Research grants. In the UK this research has recently been funded by the Medical Research Council of Canada under the joint banner of U-Flourish and Nurture-U.
In September 2018, Queen's University began the U-Flourish Student Well-being and Academic Success Survey Study to engage students in a conversation to understand why some first-year students flourish while others do not.
Since then, Queen's has been running follow-up surveys every successive Fall and Winter term, and thousands of students have joined the conversation.
In 2020, Queen's started to develop digital resources tools to support student well-being based on survey findings including a fully digital accredited

mental health literacy course

and a digital well-being App with signposting and links to indicated well-being

resources and supports

.
This research is scaling up across Canada and all first year incoming uOttawa students are invited to take part and Have Your Say. We are eager to embark on this journey with uOttawa students.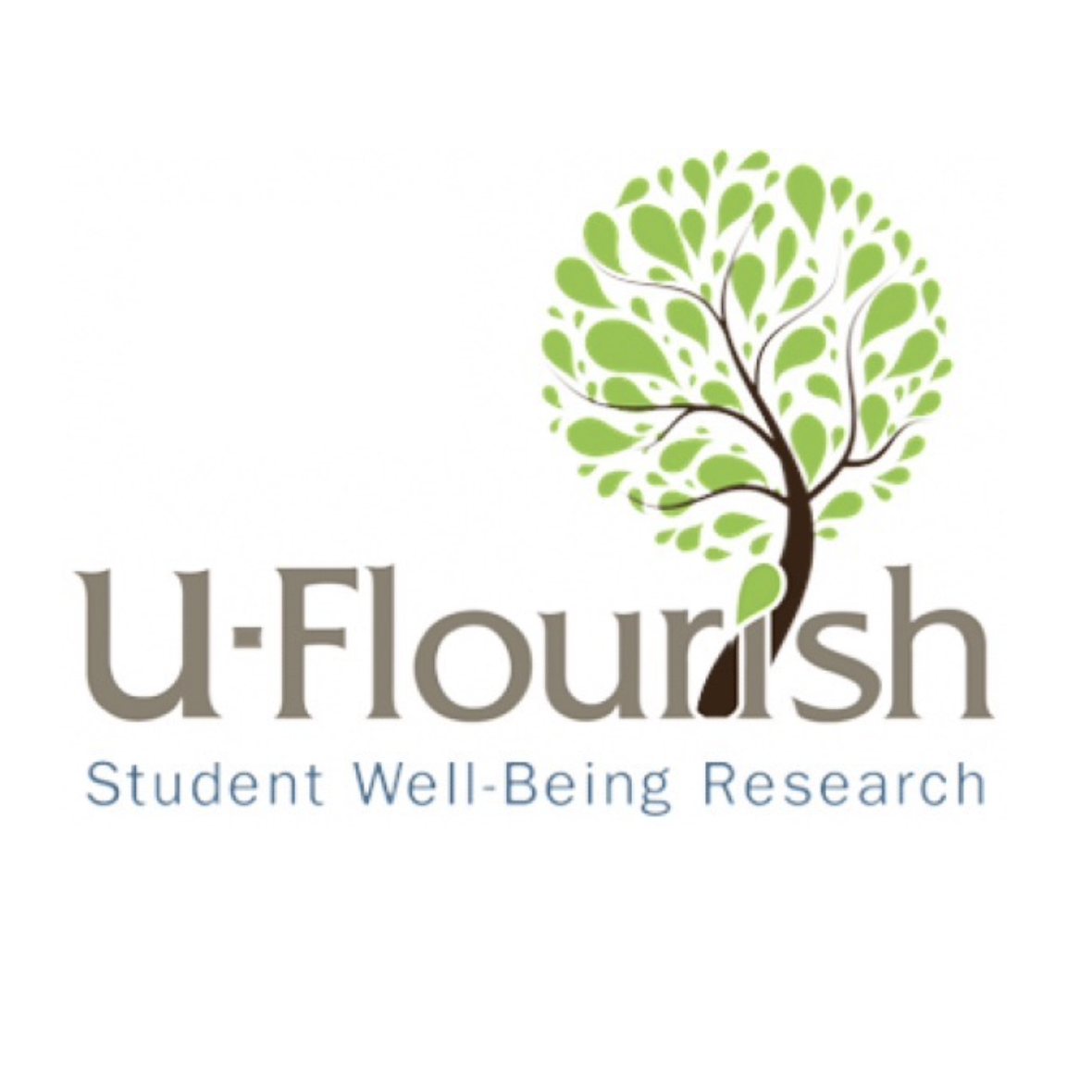 U-Flourish research study
Contact Us
Email
For general inquiries regarding U-Flourish, please feel free to contact the study coordinator, Sonia Hajo at [email protected].