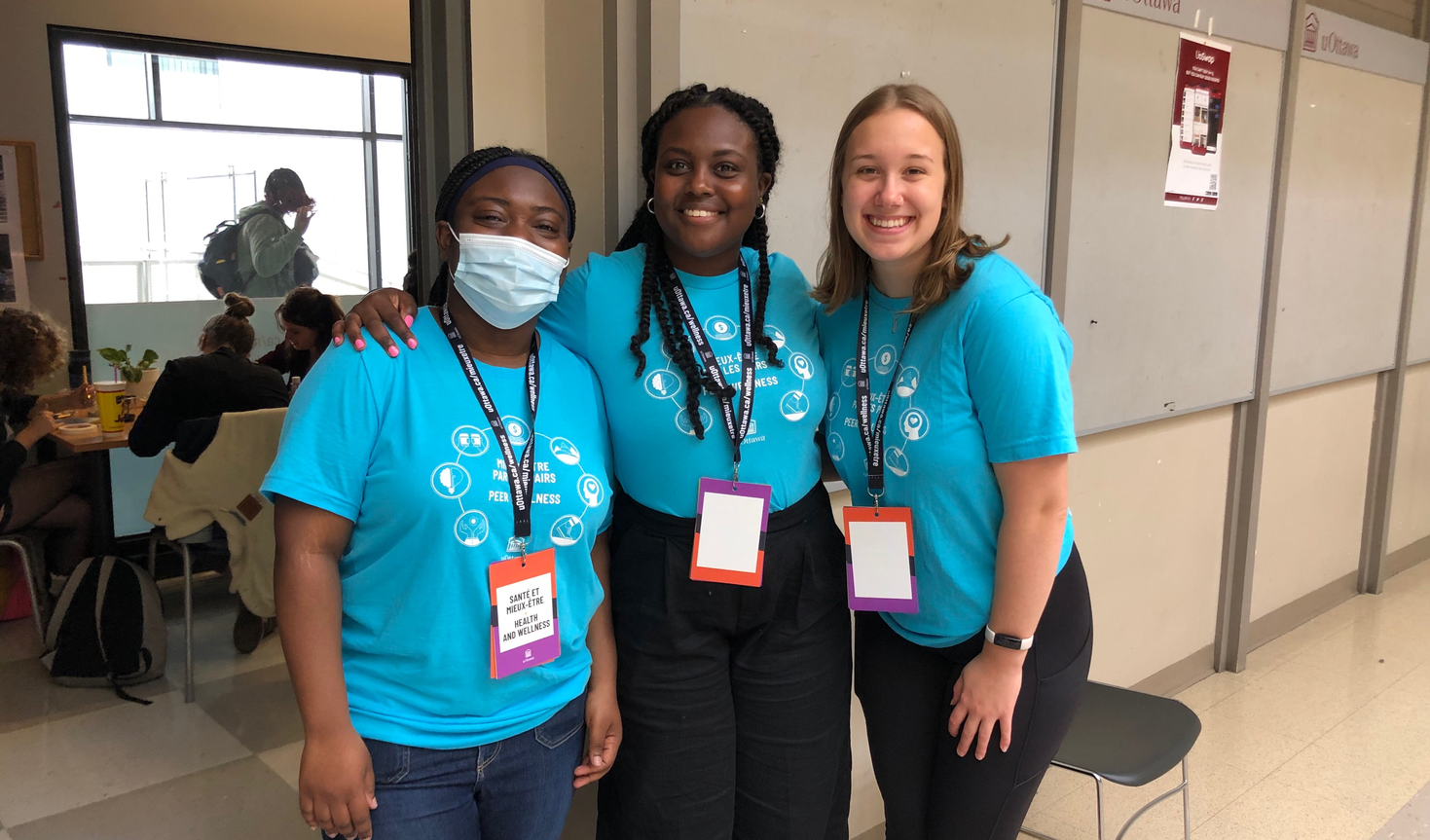 We are hiring volunteers!
The Peer Wellness Program aims to spread awareness about various health and wellness topics on campus using a peer-to-peer model.
Join our team!
The uOttawa Peer Wellness Program is recruiting students passionate about health and wellness for the 2023-2024 academic year, to help our community lead a healthy lifestyle!
Applications for 2023-2024 are now closed. There are currently no available positions.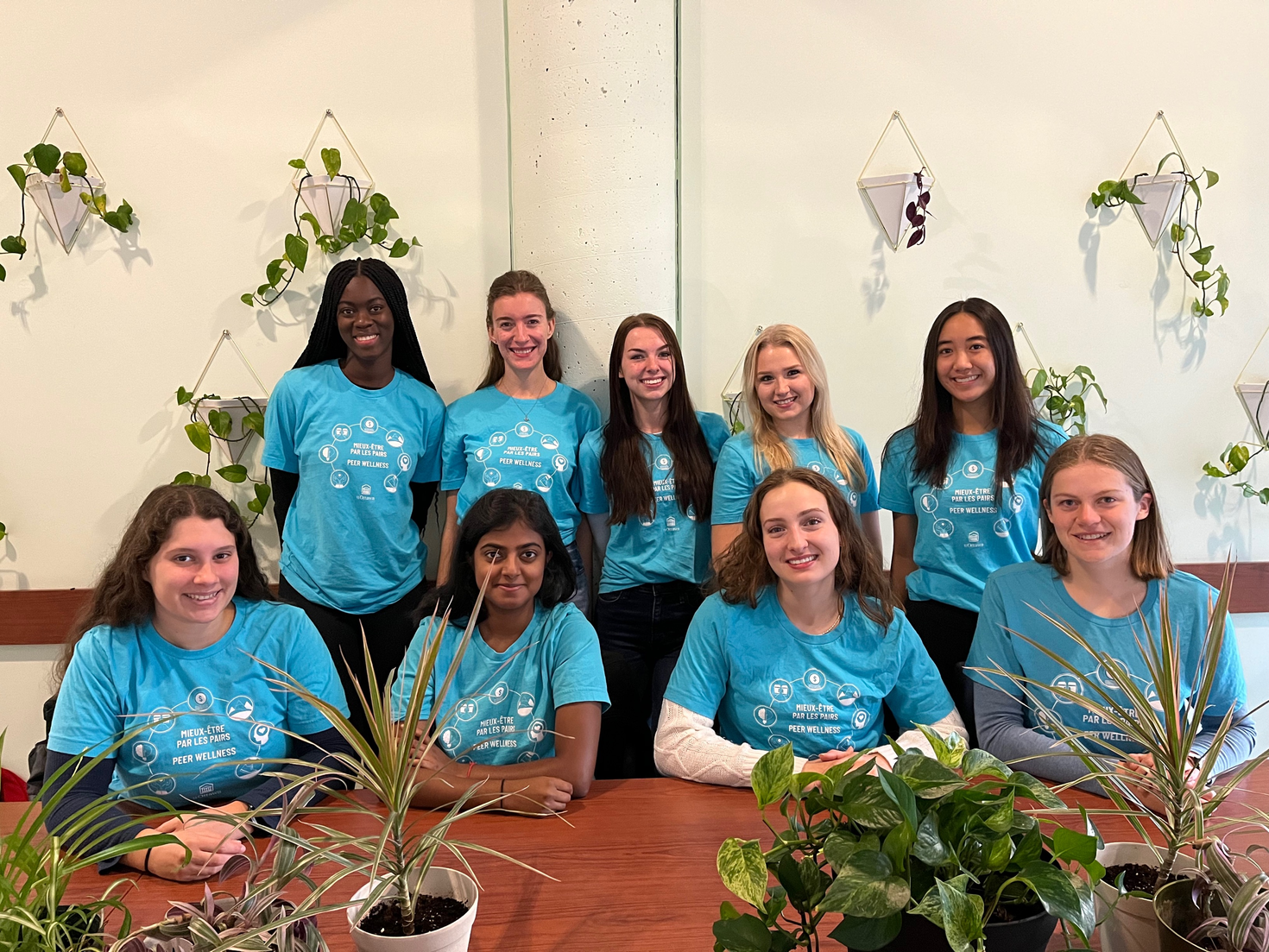 Street Team 
You will represent one of four health teams and educate students on how to stay healthy on campus via in-person educational outreach, co-hosting workshops and activities, and more. Examples of in-person educational outreach on campus include helping out at events and workshops such as Wellness Week and various health and wellness fairs.
Who is eligible to apply ? 
All undergraduate students from any faculty are eligible to apply.
Requirements 
Bilingualism (EN/FR) preferred — spoken/written/comprehension. 
Three hours per week (early September to early April – with the possibility of extending to summer). 
Successful candidates must attend a two-day mandatory training session in early September. 
Why join us? 
You will: 
Educate students to help them make healthy choices 
Meet other students 
Have a flexible schedule   
Get Co-curricular hours (CCR) 
Contribute to maintaining a culture of wellness on campus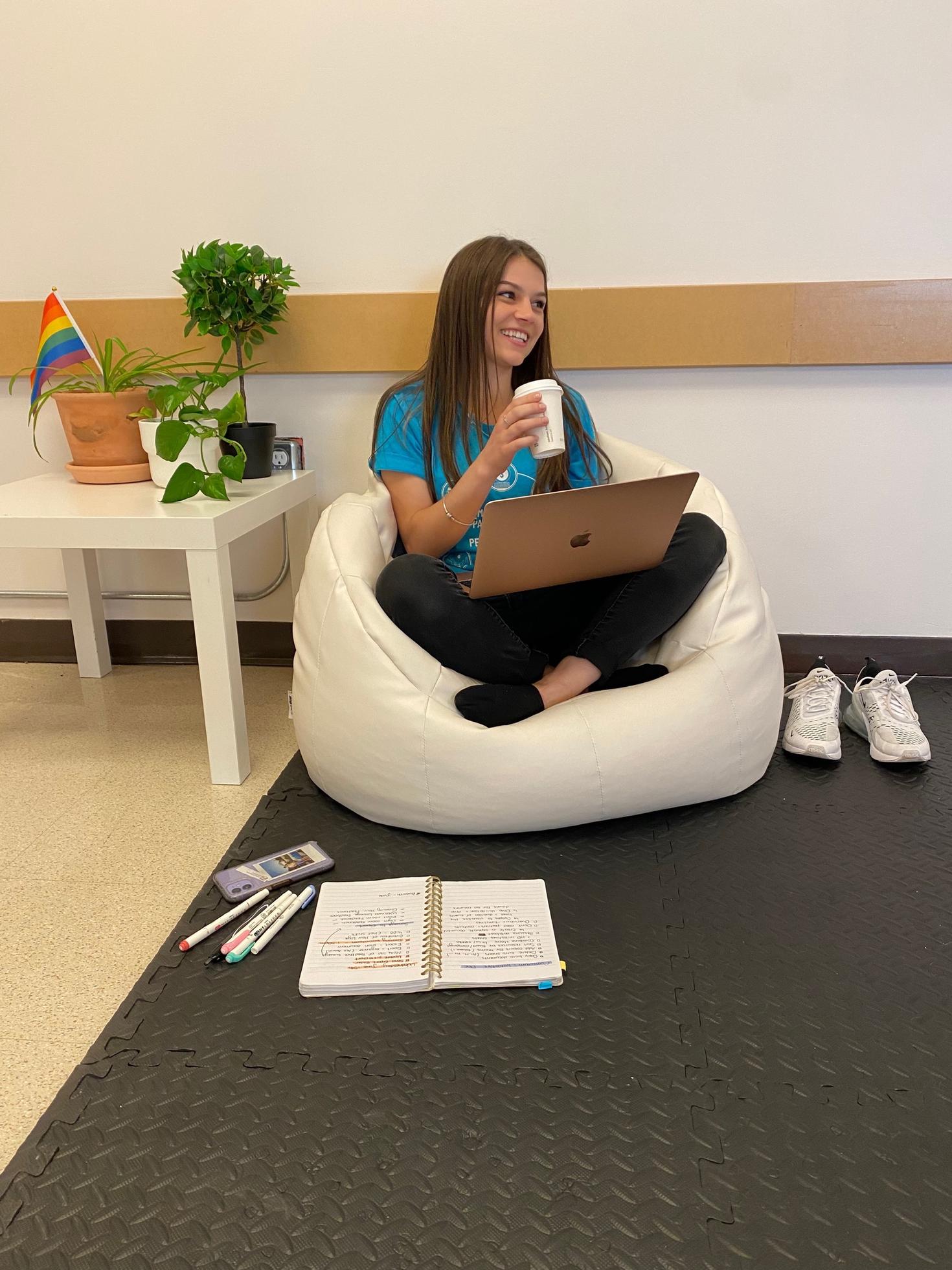 "Working with the Health Promotion team has been one of the most rewarding experiences of my life. It's allowed me to grow my skills, share my passion for healthy living and meet extraordinary people."
Chantelle
— Wellness Lounge Administrative Assistant
Your health and wellness are essential to your academic success, but sometimes it's hard to keep them top of mind. Do you have questions about yourself or your health, or need help facing challenges ?
Reach out to us for any health and wellness concerns. We are a judgment-free zone. Click the chat bar below to start! You can also contact [email protected] for questions.
Follow us on Instagram!